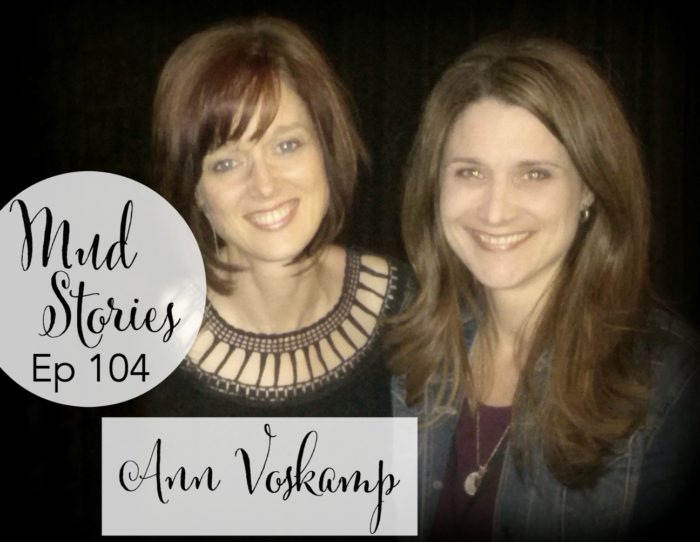 Welcome to episode 104 of Mud Stories!
Mud Stories is a podcast dedicated to bringing you inspiration in your muddiest moments, hope to make it through your mud, and encouragement for you to know, you are not alone.
Today I'm talking with Ann Voskamp, farmer's wife, mom to seven kids, and the author of the New York Times Best Selling book One Thousand Gifts, and her recently released best seller, The Broken Way. Ann lives in Ontario, Canada with her family and loves quiet and calm amidst the chaos of her life.
In this part one episode, Ann kindly introduces us to each member of her family, and shares much of the mud she's faces in her life–watching her sister killed in their driveway, the trauma of fear that ensued, her  life-long struggle with anxiety, and perfectionism and control.
Ann shares how meeting Jesus changed everything, how counting gifts was transformative, and how we never have to be afraid of broken things because God is redeeming everything.
Ann and I first met at the Relevant Conference in the fall of 2011 and have crossed paths personally on many different occasions since then. I'm honored to call her friend and to provide a space for her to share her vulnerable, transparent, and beautiful, broken story today.
AND we're giving a book away!! To ENTER to win a copy of Ann's Book:
Text the words: 'THEBROKENWAY'
To the number: '33444'
Also, I want to share with you something new and exciting! In lieu of advertising, I'm so thrilled to share about a new venture I've begun with Young Living essential oils. And what a huge, unexpected blessing it has been to me! And you know what? I think it could be an incredible blessing to you too!
I've created a page with lots of info about Young Living if you'd like to learn more, or you can always email me at: [email protected]
Maybe you've already been dabbling in essential oils and have wanted to try natural products for awhile? I would welcome you to join me!!
I just know you'll love them SO much!
AND it would be such a blessing, to your family and to mine, to have your support of the show by ordering your very own premium starter kit!—> click here!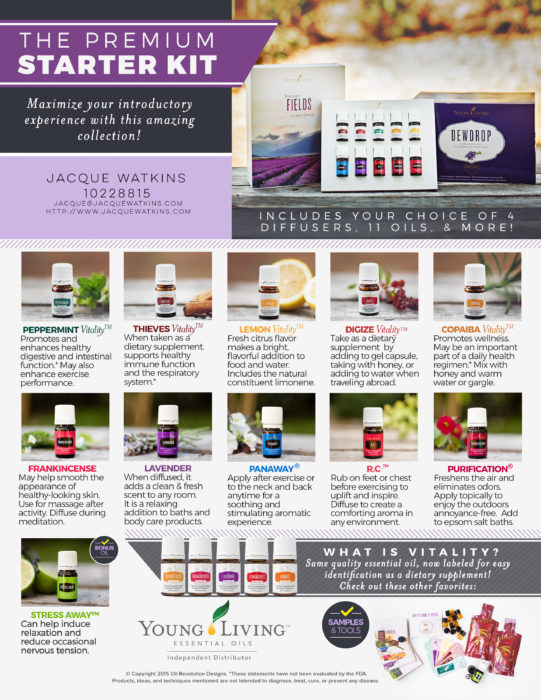 In this episode we talk about:
How parenting in our 40's is different than our 20's
Being done with perfectionism and trying to meet others' expectations
How Ann's book lines and online communities have THE BEST people
The power of sharing our stories and not being alone
The temptation to be seen and serve for applause, yet the power of serving in small and quiet ways
How Ann met Jesus through Darryl's mom at the Good News Bible Club
Processing grief with Jesus at the center, instead of keeping work or perfectionism there
How grace starts movements
How if the church isn't for the suffering, that the church isn't for Christ
Ann shares about:
The very first book she published–A Child'd Geography, Explore His Earth
Koinonia—how to have communion with Christ and live in community right where we are
How the world changers are ultimately those who to step into suffering and bring change and transformation out of those places of suffering
The milestones of mud she has faced including: night terrors, insomnia, ulcers at age 7, profound shyness, experiencing her mom being hospitalized in psych wards, cutting through her teen years, an anxiety disorder, financial hardships, and 16-18 hour days working in the barn
Ann encourages us:
Life is not an emergency, life is a gift
To stop wearing masks… because when we wear masks, the power of Christ in our lives gets masked
To offer bits of our broken heart and pour into the broken heart of another
That faithfulness is showing up and letting go of the rest…
That success is showing up and bending lower, as we leave the rest to God
That our broken heart is a gift to give to the world  #BeTheGIFT
To make the church a safe place
To trust that God's going to take our brokenness and make it into abundance
May this conversation remind us to release the broken pieces of our lives to our God, because He loves us so and leaves no thing unredeemed.
SCRIPTURE:
The Lord is near to those who are of a broken heart, and saves such who are crushed with sorrow for sin and are humbly and thoroughly penitent.
Psalm 34:18 (AMP)
CONNECT with Ann:
SOCIAL MEDIA
LINKS:

*some links are affiliate links
I'd be SO grateful if you'd take the time to SUBSCRIBE to this podcast over in iTunes on your computer, or on the purple podcast app on your Apple device.
SUBSCRIBE HERE, so you don't miss an episode
AND it helps others find this show! 
TO DOWNLOAD THIS PODCAST:
Right click here and save-as, to download this podcast episode. 
How to listen to The Mud Stories Podcast
1. Subscribe to the Podcast – You can always access the podcast in iTunes or Stitcher, or you can search for Mud Stories on your smartphone's podcast app. And if you have missed past episodes, you can also listen via iTunes or Stitcher after you've subscribed, or click HERE to find all the episodes.
Subscribe in  iTunes HERE
Subscribe in Stitcher HERE
2. On your smart phone or mobile device– There are a lot of great podcasting apps. The most common one is Apple's purple podcast app, and Stitcher Radio for Android devices. They all allow you to search for shows, subscribe to them and even speed up the audio.
3. Listen on the blog. Click to the podcast episode you would like to listen to and click the play button within the post.
Rate or Review the Podcast
By rating the podcast or writing a 1-2 sentence review, it will help others find Mud Stories more easily, exposing the podcast to a wider audience!
Thank you so much for your help!
 CLICK HERE to leave a review in iTunes 
 CLICK HERE to leave a review in Stitcher