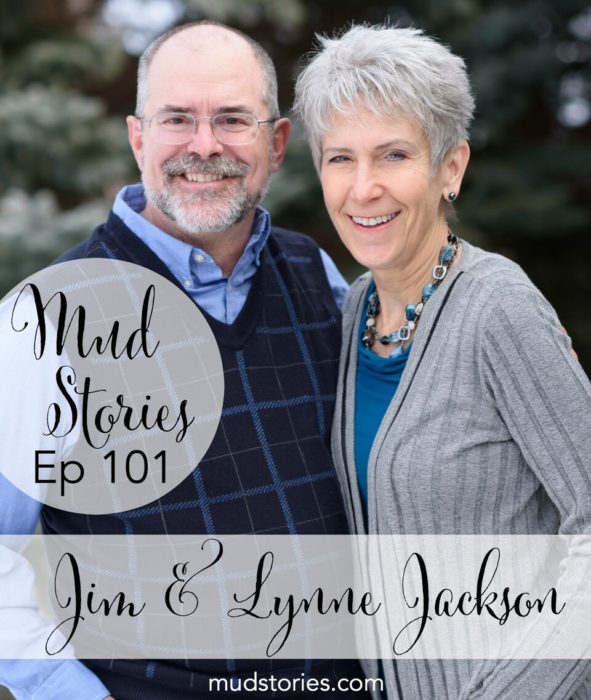 Welcome to episode 101 of Mud Stories!
Mud Stories is a podcast dedicated to bringing you inspiration in your muddiest moments, hope to make it through your mud, and encouragement for you to know, you are not alone.
Today I'm talking with Jim and Lynne Jackson, whose heart is to help us in the midst of our parenting mud. Since 1993, Jim and Lynne have worked in the trenches with parents of all kinds – single parents, adoptive parents, parents of teens, parents of kids with behavior challenges, and blended families! They are coaches, teachers, speakers and the authors of the book Discipline that Connects.
Jim and Lynne share with us insight and strategy to help us make our actions match our messages, and help us connect with our child's heart as we train them along the way.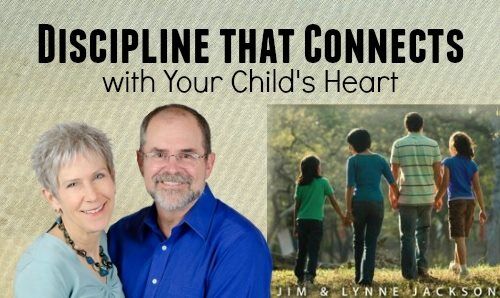 "Poor parenting is not usually for lack of good intentions, it is a lack of understanding on how those intentions land on kids."
~Jim & Lynne Jackson
In this episode we talk about:
Their backgrounds with parenting
When we look forward to having children and then struggle when we are raising them
Julie Barnhill's truth-filled words: "God didn't give you your child so you could fix him or whip in into shape. God gave you your child so you could be more like Jesus."
How to keep the end goal in mind
Tips in fostering sibling relationships so that our children become adult friends
Jim & Lynne share about:
How to think beyond our good intentions and evaluate how they might land with your child
How to remember we are fully complete and loved in Christ (Ephesians 1) regardless of the situations with our children

Believing our self esteem doesn't rise and fall with every eye roll or loud exhale from our child

The accountability messages:
You are called
You are Capable
You are God's workmanship
You have been given a purpose
You are responsible to make right what you've made wrong
Ideas to help our kids know that they are safe and loved
Tips to cultivating the peace process and guide our kids through conflict resolution
Jim & Lynne encourage us to:
List our intentions
Determine what we want our child to value (respect, connection, self-control, empathy, etc.)
Be intentional and think through the message our child may be receiving
Remember our child is not our report card, but that Jesus is
Build our parenting on our identity that is based on God's Word
May this conversation inspire you, bring you courage today, and be an encouragement to you no matter what you are facing!
I'd be SO grateful if you'd take the time to SUBSCRIBE to this podcast over in iTunes on your computer, or on the purple podcast app on your Apple device.
SUBSCRIBE HERE, so you don't miss an episode
AND it helps others find this show! 
SCRIPTURE:
In him we were also chosen, having been predestined according to the plan of him who works out everything in conformity with the purpose of his will,
 

in order that we, who were the first to put our hope in Christ, might be for the praise of his glory.
Ephesians 1:11-12 (NIV)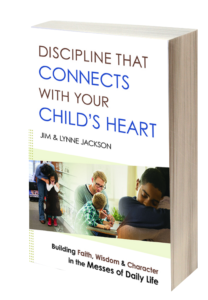 CONNECT with Jim & Lynne:
SOCIAL MEDIA:
LINKS:
*some links are affiliate links
TO DOWNLOAD THIS PODCAST:
Right click here and save-as, to download this podcast episode. 
How to listen to The Mud Stories Podcast
1. Subscribe to the Podcast – You can always access the podcast in iTunes or Stitcher, or you can search for Mud Stories on your smartphone's podcast app. And if you have missed past episodes, you can also listen via iTunes or Stitcher after you've subscribed, or click HERE to find all the episodes.
Subscribe in  iTunes HERE
Subscribe in Stitcher HERE
2. On your smart phone or mobile device– There are a lot of great podcasting apps. The most common one is Apple's purple podcast app, and Stitcher Radio for Android devices. They all allow you to search for shows, subscribe to them and even speed up the audio.
3. Listen on the blog. Click to the podcast episode you would like to listen to and click the play button within the post.
4. Listen on the Mud Stories App for FREE. Download your free app through the following links:
Mud Stories App: iOS Apple Version
Mud Stories App: android Version
Rate or Review the Podcast
By rating the podcast or writing a 1-2 sentence review, it will help others find Mud Stories more easily, exposing the podcast to a wider audience!
Thank you so much for your help!
 CLICK HERE to leave a review in iTunes 
 CLICK HERE to leave a review in Stitcher