Welcome to episode 099 of Mud Stories!
Mud Stories is a podcast dedicated to bringing you inspiration in your muddiest moments, hope to make it through your mud, and encouragement for you to know, you are not alone.
To be the FIRST to be notified of the release of my (soon coming) NEW E-course:
Text the words: 'CONNECTWITHYOURTEEN'
To the number: '33444'
This week I'm sharing all about the challenge of spending time each day, connecting with God through Bible study, Bible reading and prayer. This can be a muddy experience, as we sometimes know what to do, but lack knowing HOW to do it. Not to mention feeling less-than or guilty for not trying, or failing to do it again and again. It can be such a struggle.
In this episode I share with you tips and tools which have helped me over the years, and also some resources I've been gathering–books written by some friends which are such wonderful resources to help us along the way.
In  this episode we'll discuss:
How it is such a struggle to read the Bible every day
My own journey with this issue–through this mud
How attending church or being active in our faith doesn't mean we understand the Bible
Why it matters to read the Bible
Ideas for how to start reading the Bible
The benefits of reading a chronological Bible
Resources to better understand the original words in the Bible
A method of journaling (SOAP) to help connect more deeply with the Bible
Katie Orr's FOCUSed15 Studies
Denise J. Hughes' Word Writers Series
After you listen, I'd be SO grateful if you'd take the time to SUBSCRIBE to this podcast over in iTunes on your computer, or on the purple podcast app on your Apple device.
SUBSCRIBE HERE, so you don't miss an episode
AND it helps others find this show! 
SCRIPTURE:
 

By your words I can see where I'm going;




    

they throw a beam of light on my dark path.




I've committed myself and I'll never turn back




    

from living by your righteous order.


Everything's falling apart on me,

God

;


    

put me together again with your Word.

Psalm 119: 105-107 (MSG)
LINKS:
Everyday Hope (Ephesians 1, Ephesians 6, Romans 5)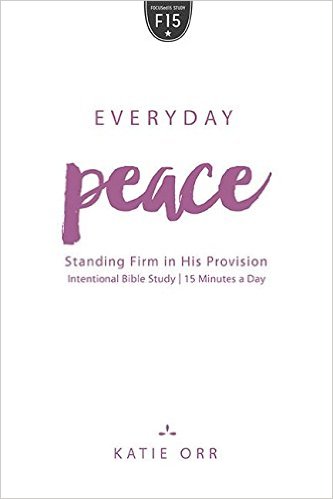 Everyday Faith (Hebrews 11)
Everyday Love (1 Corinthians 13)
Everyday Peace (Philippians 4)
1, 2, 3 John (Coming 2017)
Photo Credit: feryswheel, Flickr Creative Commons
TO DOWNLOAD THIS PODCAST:
Right click here and save-as, to download this podcast episode. 
How to listen to The Mud Stories Podcast

1. Subscribe to the Podcast – You can always access the podcast in iTunes or Stitcher, or you can search for Mud Stories on your smartphone's podcast app. And if you have missed past episodes, you can also listen via iTunes or Stitcher after you've subscribed, or click HERE to find all the episodes.

Subscribe in  iTunes HERE

Subscribe in Stitcher HERE

2. On your smart phone or mobile device– There are a lot of great podcasting apps. The most common one is Apple's purple podcast app, and Stitcher Radio for Android devices. They all allow you to search for shows, subscribe to them and even speed up the audio.

3. Listen on the blog. Click to the podcast episode you would like to listen to and click the play button within the post.

4. Listen on the Mud Stories App for FREE. Download your free app through the following links:

Mud Stories App: iOS Apple Version
Rate or Review the Podcast

By rating the podcast or writing a 1-2 sentence review, it will help others find Mud Stories more easily, exposing the podcast to a wider audience!

Thank you so much for your help!

 CLICK HERE to leave a review in iTunes 

 CLICK HERE to leave a review in Stitcher