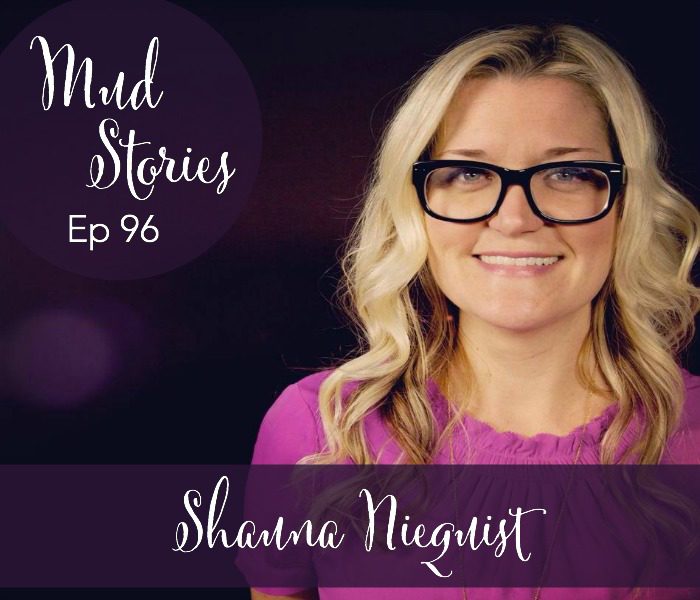 Welcome to episode 096 of Mud Stories!
Mud Stories is a podcast dedicated to bringing you inspiration in your muddiest moments, hope to make it through your mud, and encouragement for you to know, you are not alone.
For the latest info on my (soon coming) NEW E-course:
Text the words: 'CONNECTWITHYOURTEEN'
To the number: '33444'
ENTER to win a signed copy of Shauna's Book
Text the words: 'PRESENTOVERPERFECT'
To the number: '33444'
This week I'm talking with Shauna Niequist, a speaker and writer, living in Chicago with her husband Aaron and their sons Henry and Mac. She describes herself as a bookworm, a beachbum, and a passionate gatherer of people, especially around the table. She loves striped shirts, red le creuset cookware, bread and cheese for any meal, the smell of lavender, and always always believes in second chances.
She is now the author of five books, including Cold Tangerines, Bittersweet, Bread & Wine, and the devotional book, Savor, as well as her newest book entitled Present Over Perfect, Leaving Behind Frantic for a Simpler, More Soulful Way of Living.
In this episode we talk about:
Blueberries and Shauna's delicious recipe
The story behind the Present Over Perfect book cover
The dangers of ignoring our feelings as we pursue our dreams
The price of being part of the rat race
How productivity can be an idol
What the pursuit of reconnection with God looked like for Shauna
Working out of love and not for love
Shauna shares about:
Where she loves to spend her summer
Fun memories from growing up on the water
Realizing she didn't like the person she had become
Learning to ground herself in God's unconditional love
Viewing herself as a daughter of God instead of a good soldier for Him
Practical ways to connect with God each day
How she evaluates her yeses and no's
Her writing process and how her books come into being
Shauna encourages us:
To pay attention to small signs and then be willing to reevaluate and change
Listen to your body and your soul no matter what your career
To pull away into the silence of prayer
Be fueled by love and rest instead of striving
Choose who you're going to disappoint
May this conversation bring you some peace and stillness today, and be an encouragement to you, no matter what you are facing!
I'd be SO grateful if you'd take the time to SUBSCRIBE to this podcast over in iTunes on your computer, or on the purple podcast app on your Apple device.
SUBSCRIBE HERE, so you don't miss an episode
AND it helps others find this show! 
SCRIPTURE:
..Be still, and know that I am God..
Psalm 46:10 (NIV)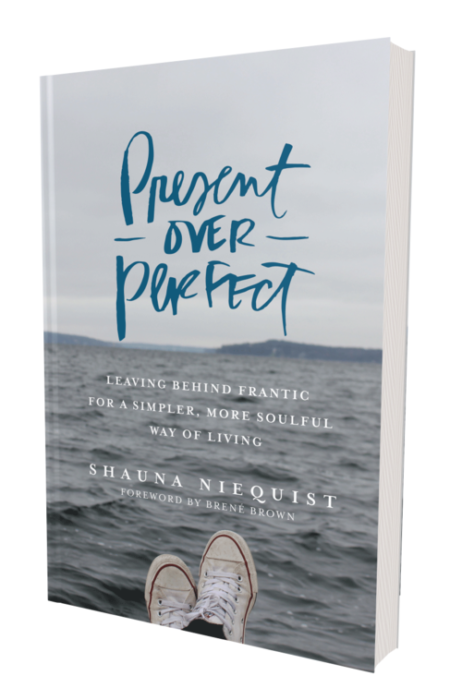 CONNECT with Shauna:
SOCIAL MEDIA:
LINKS:
*some links are affiliate links
TO DOWNLOAD THIS PODCAST:
Right click here and save-as, to download this podcast episode. 
How to listen to The Mud Stories Podcast
1. Subscribe to the Podcast – You can always access the podcast in iTunes or Stitcher, or you can search for Mud Stories on your smartphone's podcast app. And if you have missed past episodes, you can also listen via iTunes or Stitcher after you've subscribed, or click HERE to find all the episodes.
Subscribe in  iTunes HERE
Subscribe in Stitcher HERE
2. On your smart phone or mobile device– There are a lot of great podcasting apps. The most common one is Apple's purple podcast app, and Stitcher Radio for Android devices. They all allow you to search for shows, subscribe to them and even speed up the audio.
3. Listen on the blog. Click to the podcast episode you would like to listen to and click the play button within the post.
4. Listen on the Mud Stories App for FREE. Download your free app through the following links:
Mud Stories App: iOS Apple Version
Mud Stories App: android Version
Rate or Review the Podcast
By rating the podcast or writing a 1-2 sentence review, it will help others find Mud Stories more easily, exposing the podcast to a wider audience!
Thank you so much for your help!
 CLICK HERE to leave a review in iTunes 
 CLICK HERE to leave a review in Stitcher