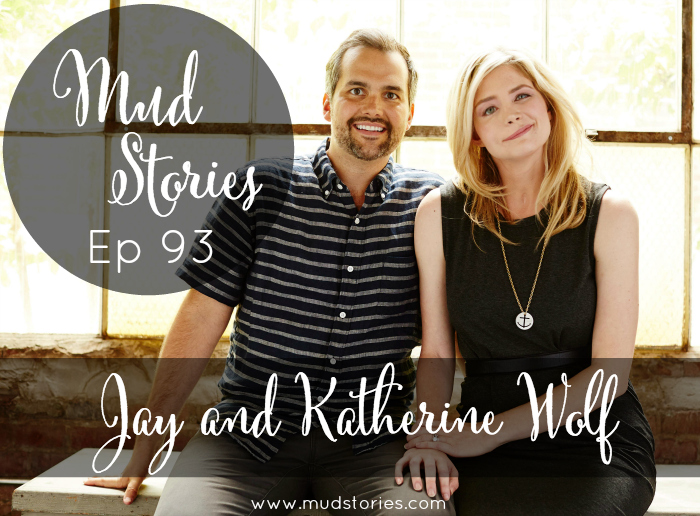 Welcome to episode 092 of Mud Stories!
Mud Stories is a podcast dedicated to bringing you inspiration in your muddiest moments, hope to make it through your mud, and encouragement for you to know, you are not alone.
 Coaching with Jacque: Sign up HERE
http://www.jacquewatkins.com/coaching
"Like" The Mud Stories Facebook Page: Click HERE 
http://www.facebook.com/jacquewatkins
This week I'm talking with Jay and Katherine Wolf, authors of their new book, Hope Heals: A True Story of Overwhelming Loss and an Overcoming Love . In it, they share their seven-year journey since that day in April, 2008 when Katherine suffered a brain stem stroke. And after enduring a sixteen-hour surgery, how she spent another forty days in an intensive care unit and over a year and a half in an acute rehabilitation facility. It's a true miracle she has survived and recovered.
Jay and Katherine write of the events as they lived them, as well as spiritual and inspirational reflections on the purpose and benefit suffering brings to our lives. They share how their story is really all of our stories, and they offer words of encouragement of the beauty and promise that hope does indeed heal.
They were blessed one year ago with the birth of a second son, John Nestor Wolf, named after the neurosurgeon who saved Katherine's life–a picture of life coming from what should have been death. This is a spiritual truth for us all. The Wolf's lead a speaking and writing ministry called Hope Heals, and live in Los Angeles with their two sons.
In this episode Jay and Katherine share about:
How they met at Samford University as freshman
Their tumultuous dating years
Their marriage in the fall of 2004
The birth of their first son in 2007
And the events of April 21, 2008
They candidly discuss:
The events that followed in the next months and years
How finding God in the midst of suffering is a profound worship experience
The opportunity we have to make a decision to cling to God's promises in every situation
And how entering into another's pain gives us a glimpse of what God has done for us
Jay and Katherine encourage us:
To choose to give to others even in the middle of feeling inadequate
To stretch and grow in our capacity to serve
To choose to stay even when it may be easier to leave
And how there can be new life out of death in each of our stories
May this conversation be an encouragement to you, no matter what you are facing today. I'm so thankful for all they shared.
I'd be SO grateful if you'd take the time to SUBSCRIBE to this podcast over in iTunes on your computer, or on the purple podcast app on your Apple device.
SUBSCRIBE HERE, so you don't miss an episode
AND it helps others find this show! 
SCRIPTURE:
I pray that God, the source of hope, will fill you completely with joy and peace because you trust in him. Then you will overflow with confident hope through the power of the Holy Spirit.
Romans 15:13 (NLT)
CONNECT with Jay and Katherine: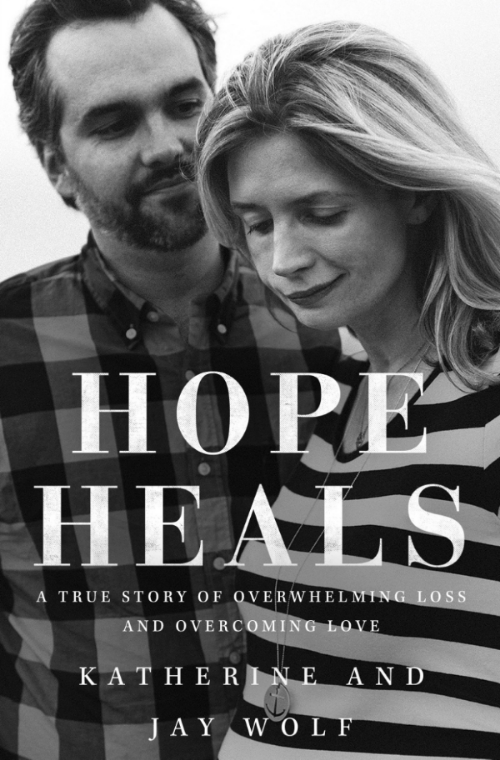 SOCIAL MEDIA:


Facebook

Pinterest

Instagram
LINKS:
*some links are affiliate links
TO DOWNLOAD THIS PODCAST:
Right click here and save-as, to download this podcast episode. 
How to listen to The Mud Stories Podcast
1. Subscribe to the Podcast – You can always access the podcast in iTunes or Stitcher, or you can search for Mud Stories on your smartphone's podcast app. And if you have missed past episodes, you can also listen via iTunes or Stitcher after you've subscribed, or click HERE to find all the episodes.
Subscribe in  iTunes HERE
Subscribe in Stitcher HERE
2. On your smart phone or mobile device– There are a lot of great podcasting apps. The most common one is Apple's purple podcast app, and Stitcher Radio for Android devices. They all allow you to search for shows, subscribe to them and even speed up the audio.
3. Listen on the blog. Click to the podcast episode you would like to listen to and click the play button within the post.
4. Listen on the Mud Stories App for FREE. Download your free app through the following links:
Mud Stories App: iOS Apple Version
Mud Stories App: android Version
Rate or Review the Podcast
By rating the podcast or writing a 1-2 sentence review, it will help others find Mud Stories more easily, exposing the podcast to a wider audience!
Thank you so much for your help!
 CLICK HERE to leave a review in iTunes 
 CLICK HERE to leave a review in Stitcher