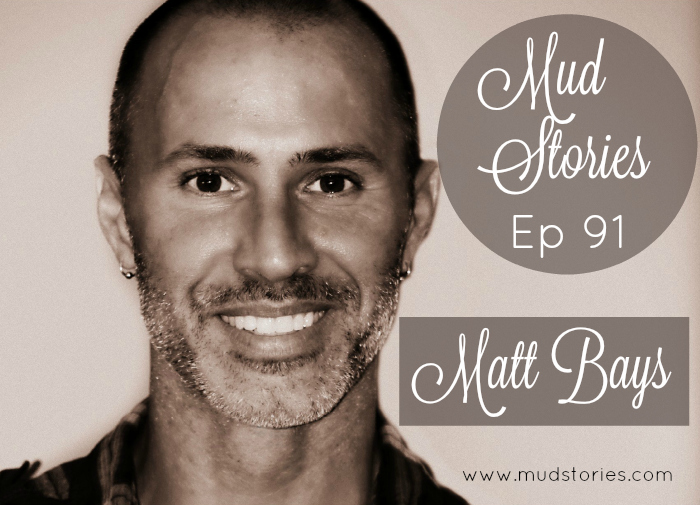 Welcome to episode 091 of Mud Stories!
Mud Stories is a podcast dedicated to bringing you inspiration in your muddiest moments, hope to make it through your mud, and encouragement for you to know, you are not alone.
 Coaching with Jacque: Sign up HERE

  http://www.jacquewatkins.com/coaching

"Like" The Mud Stories Facebook Page: Click HERE 
This week I'm talking with Matt Bays, a speaker and worship leader from Indianapolis, Indiana, who has released his very first book entitled, Finding God in the Ruins: How God Redeems Pain.
Matt is passionate about our stories, God's presence in them, and how God redeems pain. He is also calling people out of their clichés, and calling us out of our hiding places.
Matt firmly believes that our best stories live in our secrets, and that if we can find the courage to tell the truth of our stories–to ourselves and to others–we can change the broken spirit of humanity in this world.
Matt has been married his wife, Heather, for over two decades, and they are the parents of two teenage daughters.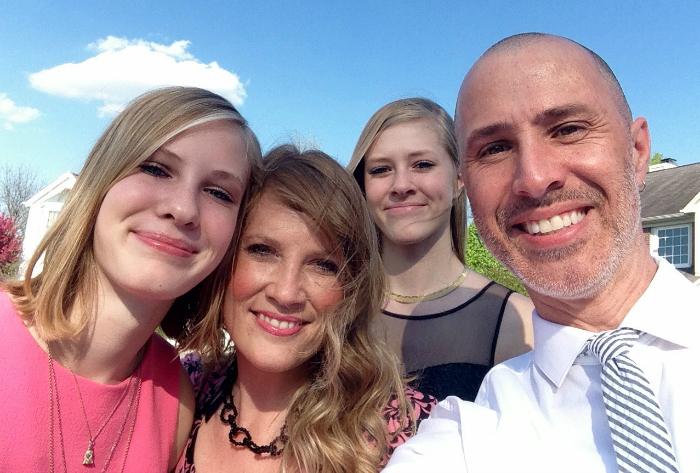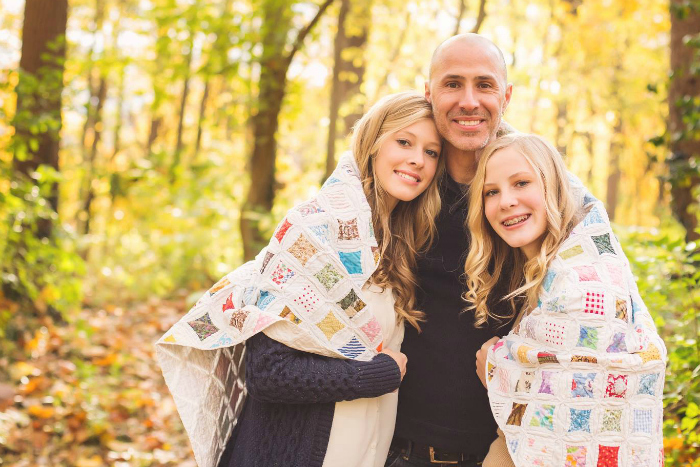 In this episode Matt shares about:
The abuse and incest he endured as a child
The alcoholism he struggled with in his late twenties
The doubts and anger he had about God
And the bumper-sticker Christian clichés that were never helpful
Matt and I discuss:
The importance of telling the entire truth about our stories
How taking Bible verses out of context can be so dangerous
The problem of how the church isn't talking about our pain
Whether God allows evil or actually purposes it for us
Where God is, in the moments of abuse and trauma?
And if God sees pain being inflicted on us, why doesn't He stop it?
Matt shares his insights about:
The truth that we all have brokenness inside
How God's strength and glory are made perfect in our weakness
What the path of forgiveness looks like for each of us, and why it matters
And why we all have a responsibility to share our stories with the world
I'm so thankful for all Matt shares.
He is paving the way for us to ask the hard questions in the aftermath of our pain, and shows us how He has found that we have a God who can not only handle our questions and doubts, and anger, but longs for us to engage with Him and be with us in it.
May this conversation  an encouragement to you, no matter what pain you are facing today.
I'd be SO grateful if you'd take the time to SUBSCRIBE to this podcast over in iTunes on your computer, or on the purple podcast app on your Apple device.
SUBSCRIBE HERE, so you don't miss an episode

AND it helps others find this show! 
SCRIPTURE:
I create the light and make the darkness.




I send good times and bad times.




    

I, the

Lord

, am the one who does these things.  Isaiah 45:7 (NLT)
CONNECT with Matt:
Website:

 Matt's book: 
SOCIAL MEDIA:
LINKS:
*some links are affiliate links
TO DOWNLOAD THIS PODCAST:
Right click here and save-as, to download this podcast episode. 
How to listen to The Mud Stories Podcast

1. Subscribe to the Podcast – You can always access the podcast in iTunes or Stitcher, or you can search for Mud Stories on your smartphone's podcast app. And if you have missed past episodes, you can also listen via iTunes or Stitcher after you've subscribed, or click HERE to find all the episodes.

Subscribe in  iTunes HERE

Subscribe in Stitcher HERE

2. On your smart phone or mobile device– There are a lot of great podcasting apps. The most common one is Apple's purple podcast app, and Stitcher Radio for Android devices. They all allow you to search for shows, subscribe to them and even speed up the audio.

3. Listen on the blog. Click to the podcast episode you would like to listen to and click the play button within the post.

4. Listen on the Mud Stories App for FREE. Download your free app through the following links:

Mud Stories App: iOS Apple Version
Rate or Review the Podcast

By rating the podcast or writing a 1-2 sentence review, it will help others find Mud Stories more easily, exposing the podcast to a wider audience!

Thank you so much for your help!

 CLICK HERE to leave a review in iTunes 

 CLICK HERE to leave a review in Stitcher