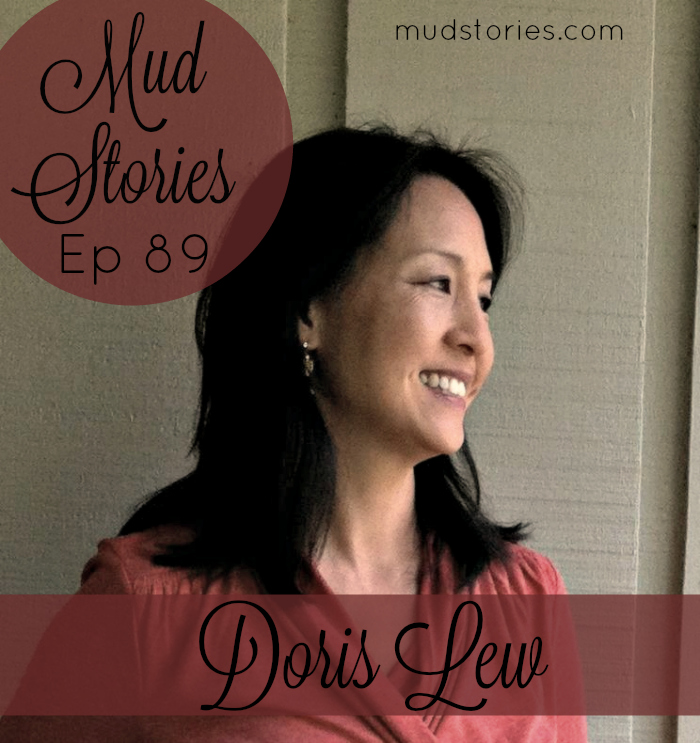 Welcome to episode 089 of Mud Stories!
Mud Stories is a podcast dedicated to bringing you inspiration in your muddiest moments, hope to make it through your mud, and encouragement for you to know, you are not alone.
I'm currently accepting a limited number of COACHING clients!

If you are:

finding yourself in an in between place
alone or confused
hurting
indecisive
needing clarity
or unsure of your next step

If you need someone to:

walk with you
process with you from a biblical perspective
encourage you
pray with you
and confidentially walk alongside you through a muddy place

I'd be more than honored to serve you!
Sign up HERE for coaching, or get more information at:
This week I'm talking with Doris Lew, a Christ follower, graduate of UC Berkeley School of Music, piano teacher, first grade Sunday school teacher, and previous homeschooler.
Doris has been on a journey through the mud of chronic kidney disease, including daily dialysis and eligibility to receive a kidney transplant through the living donor database system.
Doris has been married to husband Marty for 19 years and lives with her family in Oakland, California.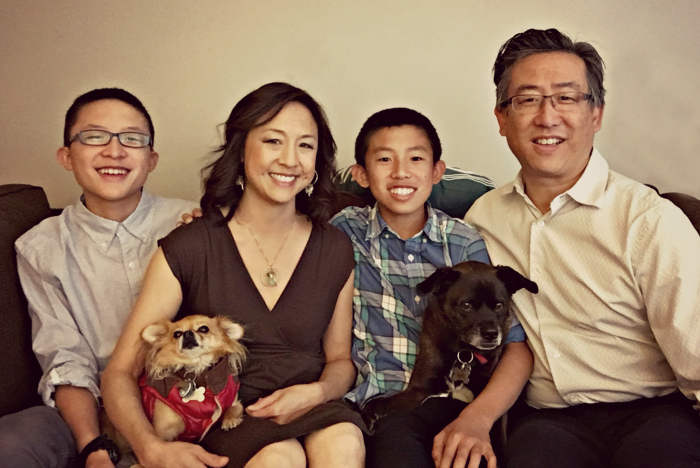 In this episode Doris and I discuss:
Doris' home, family, and piano teaching
Her chronic kidney disease (CKD) diagnosis
Her need for dialysis
And her eligibility to receive a living donor kidney
Doris shares about:
How multiple kidney donors fell through
Peritoneal Dialysis vs. Hemodialysis
How her disease has been hard on her body and her faith
And overcoming the fear of feeling "needy"
Doris helps us understand:
How circumstances never define how much God loves us
How God is inherently good
How God's protection never ends, regardless of our circumstances
How the presence of doubt grows our faith
And the importance of opening ourselves up to community
Doris is currently scheduled for kidney transplant surgery on May 12, 2016, and asks that we pray for her surgery and recovery–that her body will accept the new kidney, that everyone in the donor chain will stay healthy, and that her family will be protected and cared for as she recovers.
****UPDATE: Update on Doris' Surgery, from Marty Lew

(as of May 12, 2016)
I'd be SO grateful if you'd take the time to SUBSCRIBE to this podcast over in iTunes on your computer, or on the purple podcast app on your Apple device.
SUBSCRIBE HERE, so you don't miss an episode

AND it helps others find this show! 
SCRIPTURE:
Do not be anxious about anything, but in every situation, by prayer and petition, with thanksgiving, present your requests to God. 

And the peace of God, which transcends all understanding,

will guard your hearts and your minds in Christ Jesus.

Philippians 4:6-7 (NIV)
CONNECT with Doris:
Website:
SOCIAL MEDIA:
Facebook
LINKS:
TO DOWNLOAD THIS PODCAST:
Right click here and save-as, to download this podcast episode. 
How to listen to The Mud Stories Podcast

1. Subscribe to the Podcast – You can always access the podcast in iTunes or Stitcher, or you can search for Mud Stories on your smartphone's podcast app. And if you have missed past episodes, you can also listen via iTunes or Stitcher after you've subscribed, or click HERE to find all the episodes.

Subscribe in  iTunes HERE

Subscribe in Stitcher HERE

2. On your smart phone or mobile device– There are a lot of great podcasting apps. The most common one is Apple's purple podcast app, and Stitcher Radio for Android devices. They all allow you to search for shows, subscribe to them and even speed up the audio.

3. Listen on the blog. Click to the podcast episode you would like to listen to and click the play button within the post.

4. Listen on the Mud Stories App for FREE. Download your free app through the following links:

Mud Stories App: iOS Apple Version
Rate or Review the Podcast

By rating the podcast or writing a 1-2 sentence review, it will help others find Mud Stories more easily, exposing the podcast to a wider audience!

Thank you so much for your help!

 CLICK HERE to leave a review in iTunes 

 CLICK HERE to leave a review in Stitcher