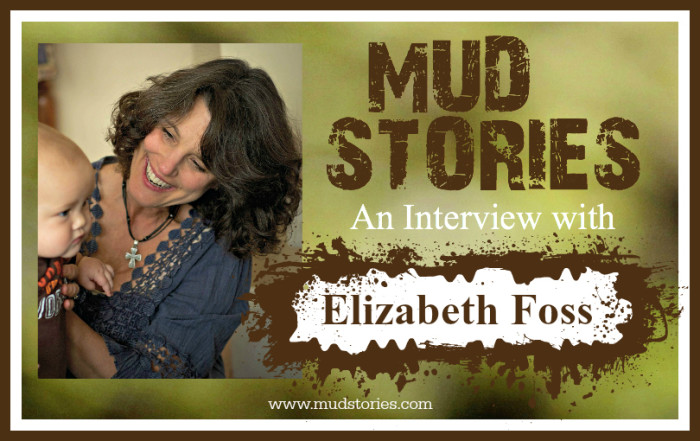 Welcome to episode 070 of Mud Stories!
Mud Stories is a podcast dedicated to bringing you inspiration in your muddiest moments, hope to make it through your mud, and encouragement for you to know, you are not alone.
In today's episode I'm talking with Elizabeth Foss, wife to Mike and mom to nine children–ages seven to twenty seven–who resides in Northern Virginia with her family.
Elizabeth is a homeschooler, knitter, runner, family life columnist and writer for over 20 years.She is the author of two books and blogs regularly about all things at the heart of her home.
Elizabeth has been through some challenging mud (as she shared with us in episode 33 and episode 34) and is returning today to share with us about the mud of advent. and the struggles we often face during this holiday season.
In this episode Elizabeth and I discuss:
The stress and change when our college and young adult kids come home for the holidays
How holidays are messy and complicated
And some communication tips for strained family or relationship situations
Elizabeth shares:
How to help diffuse the stress of our kids in this season
Ways to slow down and practice self-care
And in-depth advice about the importance, and transforming power, of daily prayer
We talk about:
How to handle sorrow and grief during the holidays
Encouragement to find connection and conversation
And meaningful tips, traditions, and milestones for the advent season
After you listen, I'd be SO grateful if you'd take the time to SUBSCRIBE to this podcast over in iTunes, on your computer, or on the purple podcast app on your Apple device.
When you SUBSCRIBE, iTunes promotes Mud Stories, which helps others find this show. 
SCRIPTURE:
Are you tired? Worn out? Burned out on religion? 

Come to me. Get away with me and you'll recover your life. 

I'll show you how to take a real rest. 

Walk with me and work with me—watch how I do it. 

Learn the unforced rhythms of grace. 

I won't lay anything heavy or ill-fitting on you. 

Keep company with me and you'll learn to live freely and lightly.

Matthew 11:28-30 (MSG)
CONNECT with Elizabeth:
Website:
SOCIAL MEDIA:
Social Media:

Twitter

Facebook

 Instagram

Pinterest
LINKS:
Use code mudstories for $2 OFF!!
TO DOWNLOAD THIS PODCAST:
Right click here and save-as, to download this podcast episode. 
How to listen to The Mud Stories Podcast

1. Listen on the Mud Stories App for FREE. Download your free app through the following links:

Mud Stories App: iOS Apple Version

Mud Stories App: android Version

2. Listen on the blog. Click to the podcast episode you would like to listen to and click the play button within the post.

3. On your smart phone or mobile device– There are a lot of great podcasting apps. The most common one is Apple's purple podcast app. Also the Downcast App for Apple devices and Stitcher Radio for Android devices. They all allow you to search for shows, subscribe to them and even speed up the audio.

4. Subscribe to the Podcast – You can always access the podcast in iTunes or Stitcher, or you can search for Mud Stories on your smartphone's podcast app. And if you have missed past episodes, you can also listen via iTunes or Stitcher after you've subscribed, or click HERE to find all the episodes.

Subscribe in  iTunes HERE

Subscribe in Stitcher HERE
Rate or Review the Podcast

By rating the podcast or writing a 1-2 sentence review, it will help others find Mud Stories more easily, exposing the podcast to a wider audience.

Thank you so much for your help!

 CLICK HERE to leave a review in iTunes 

 CLICK HERE to leave a review in Stitcher