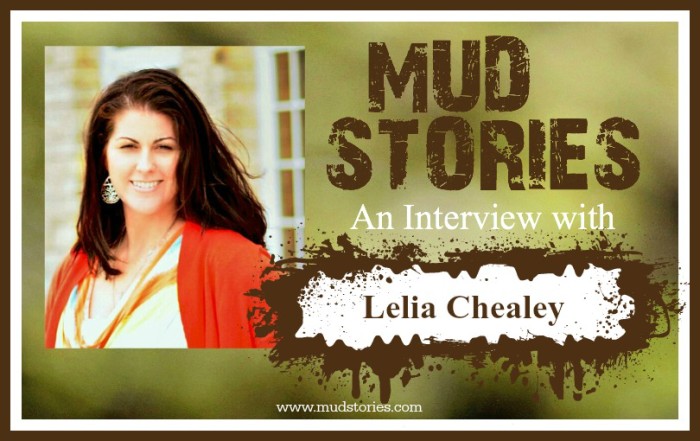 Welcome to episode 058 of Mud Stories!
Mud Stories is a podcast dedicated to bringing you inspiration in your muddiest moments, hope to make it through your mud, and encouragement for you to know, you are not alone.
Today's episode is part two of my conversation with Lelia Chealey, a writer, speaker, and conference director who lives in Nebraska with her family.
Lelia has three children, two grandchildren, and has been through some very difficult seasons in her life.
In this episode Lelia shares about:
The challenges of parenting teens and young adults through their mud
The pain of walking alongside your child in their own mud
The refining and growth that comes from wrestling through pain
Lelia discusses:
The mud of her son Aaron's prison sentence
How her trust in God grew through the difficulty and change of having a child in prison
And the ways God has redeemed and brought good from all of the mud
Lelia shares with kind concern for the struggles we face in our parenting, and offers encouragement and support for whatever season we're in today.
Enjoy!
And to receive podcast notes for this episode FREE, 

text "Episode57″ to 33444 

and they will be delivered to you right away…
And after you listen, I'd be SO grateful if you'd take the time to give a rating or review over at iTunes, to help others find this podcast. (follow the instructions below)
SCRIPTURE:
You need not fight in this battle; station yourselves, stand and see…do not fear or be dismayed, go out and face them, for the Lord is with you.." 2 Chronicles 20:17 (NASB)
CONNECT with Lelia:
Website:
SOCIAL MEDIA:
LINKS:
TO DOWNLOAD THIS PODCAST:
Right click here and save-as, to download this podcast episode. (If reading this in email, click HERE)
How to listen to The Mud Stories Podcast

1. Listen on the Mud Stories App for FREE. Download your free app through the following links:

Mud Stories App: iOS Apple Version

Mud Stories App: android Version

2. Listen on the blog. Click to the podcast episode you would like to listen to and click the play button within the post.

3. On your smart phone or mobile device– There are a lot of great podcasting apps. Apple has a free one in the app store, and there's also one called Downcast, and another called Stitcher Radio. Many of them allow you to search for shows, subscribe to them and even speed up the audio. Let us know your favorite!

4. Subscribe to the Podcast – You can always access the podcast in iTunes or Stitcher, or you can search for Mud Stories on your smartphone's podcast app. And if you have missed past episodes, you can also listen via iTunes or Stitcher after you've subscribed, or click HERE to find all the episodes.

Subscribe in  iTunes HERE

Subscribe in Stitcher HERE
Rate or Review the Podcast

By rating the podcast or writing a 1-2 sentence review, it will help others find Mud Stories more easily, exposing the podcast to a wider audience.

Thank you so much for your help!

 CLICK HERE to leave a review in iTunes 

 CLICK HERE to leave a review in Stitcher