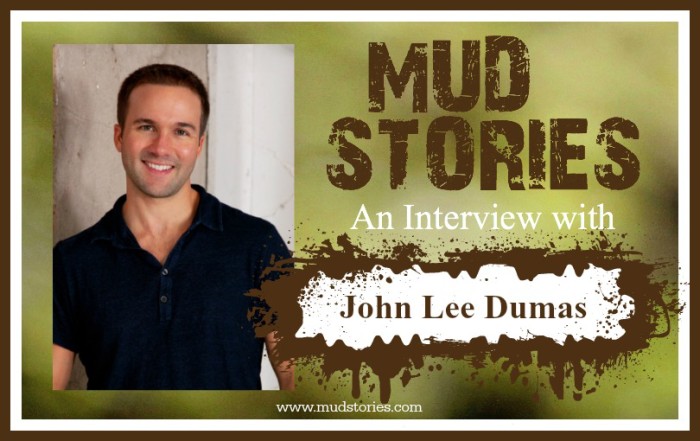 Welcome to episode 053 of Mud Stories!
Mud Stories is a podcast dedicated to bringing you inspiration in your muddiest moments, hope to make it through your mud, and encouragement for you to know, you are not alone.
In today's episode I'm talking with John Lee Dumas–podcaster, entrepreneur, U.S. Army veteran, and the founder of his business and podcast, Entrepreneur on Fire. John is a mentor to many in podcasting and webinar hosting, and offers many free tutorials, as well as paid mastermind groups, which assist thousands to take action and realize their dreams can come true with discipline, determination, and hard work.
John is a former U.S. Army Captain, who served a thirteen-month deployment tour to Iraq in 2003-2004 in addition to his years of active and reserve military commitment stateside. John values transparency and generosity in his business and relationships, and resides in San Diego, California with his better half, Kate Erickson—who hosts her own audio blog entitled Kate's Take.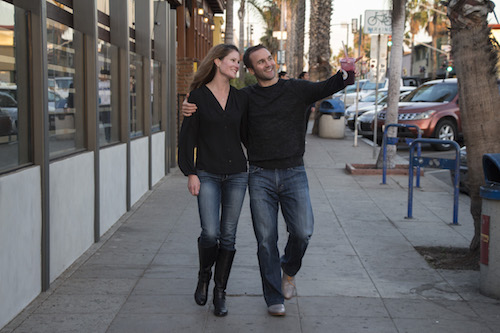 In this episode John shares about:
Growing up in Maine
His time deployed to Iraq
The importance of receiving letters from home
And the challenges of re-entry stateside after deployment
John discusses:
His post traumatic stress disorder and recovery
His gratitude for the United States
The importance of counseling and supportive relationships in our lives
And offers some advice to those who are facing their own "mud"
In large part it was because of John's podcast mentoring that this Mud Stories Podcast was born, and I am so thankful to have him join us to celebrate the completion of our first full year of podcasting!
And after you listen, I'd be SO grateful if you'd take the time to give a rating or review over at iTunes, to help others find this podcast. (follow the instructions below)
Enjoy!
CONNECT with John:
Website:
SOCIAL MEDIA:
Twitter

Facebook
LINKS:
{For email subscribers, to view this video of John's journey to Entrepreneur on Fire, click HERE}
TO DOWNLOAD THIS PODCAST:
Right click here and save-as, to download this podcast episode. (If reading this in email, click HERE)
How to listen to The Mud Stories Podcast

1. Listen on the Mud Stories App for FREE. Download your free app through the following links:

Mud Stories App: iOS Apple Version

Mud Stories App: android Version

2. Listen on the blog. Click to the podcast episode you would like to listen to and click the play button within the post.

3. On your smart phone or mobile device– There are a lot of great podcasting apps. Apple has a free one in the app store, and there's also one called Downcast, and another called Stitcher Radio. Many of them allow you to search for shows, subscribe to them and even speed up the audio. Let us know your favorite!

4. Subscribe to the Podcast – You can always access the podcast in iTunes or Stitcher, or you can search for Mud Stories on your smartphone's podcast app. And if you have missed past episodes, you can also listen via iTunes or Stitcher after you've subscribed, or click HERE to find all the episodes.

Subscribe in  iTunes HERE

Subscribe in Stitcher HERE
Rate or Review the Podcast

By rating the podcast or writing a 1-2 sentence review, it will help others find Mud Stories more easily, exposing the podcast to a wider audience.

Thank you so much for your help!

 CLICK HERE to leave a review in iTunes 

 CLICK HERE to leave a review in Stitcher