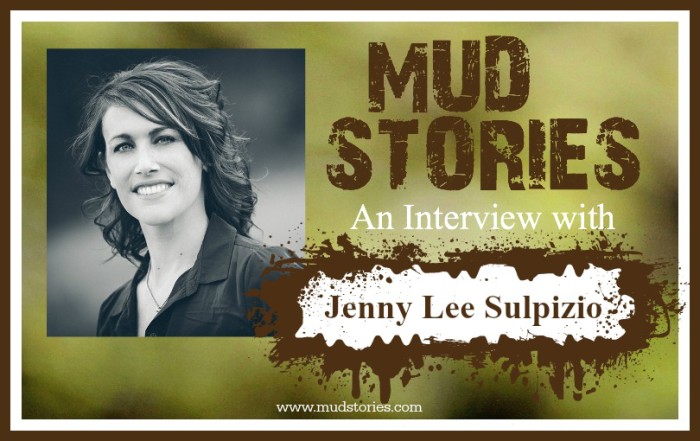 Welcome to episode 048 of Mud Stories!
Podcast: Play in new window | Download
Mud Stories is a podcast dedicated to bringing you inspiration in your muddiest moments, hope to make it through your mud, and encouragement for you to know, you are not alone.
In today's episode I'm talking with Jenny Lee Sulpizio, a Christian mom, wife, and author who looks to inspire her readers to a state of action and a place of peace at her blog Grace for the Journey.
Jenny resides in Arizona with her husband and three children and is the author of the recently released book entitled, For the Love of God: A Woman's Guide to Finding Faith and Getting Grace.
Jenny's goal is to encourage others to search for God in everyday ways and discover grace for their journey along the way.
In this episode Jenny shares:
About growing up with ritual and tradition instead of in relationship with God
How church made her afraid and feeling unworthy of God's love
And she describes her fear of church and her rejection of it
Jenny discusses:
The crisis she faced in her marriage
The help she received in counseling
The scariness of attending church for the first time at age 30
The way she connected with God through community
And she shares suggestions for sharing our faith with others who need God
Jenny has a passion for those who don't know God and feel empty and unfulfilled but can't understand why. It's her desire to help them know more about Him and how He loves them so very much.
May Jenny's words bring hope to many hearts who've been searching for God, and also to those who can help show the way.
Enjoy!
Mud Stories 048: Faith is relationship–not ritual–and God longs to be WITH us. @jennysulpizio [Tweet that]
And after you listen, I'd be SO grateful if you'd take the time to give a rating or review over at iTunes, to help others find this podcast. (follow the instructions below)
SCRIPTURE:
Be still, and know that I am God.




    

I will be exalted among the nations,




    

I will be exalted in the earth!"



Psalm 46:10 (ESV)    
CONNECT with Jenny:
Website:
SOCIAL MEDIA:
LINKS:
Jenny's books:

Love and Respect:
TO DOWNLOAD THIS PODCAST:
Right click here and save-as, to download this podcast episode. (If reading this in email, click HERE)
How to listen to The Mud Stories Podcast

1. Listen on the Mud Stories App for FREE. Download your free app through the following links:

Mud Stories App: iOS Apple Version

Mud Stories App: android Version

2. Listen on the blog. Click to the podcast episode you would like to listen to and click the play button within the post.

3. On your smart phone or mobile device– There are a lot of great podcasting apps. Apple has a free one in the app store, and there's also one called Downcast, and another called Stitcher Radio. Many of them allow you to search for shows, subscribe to them and even speed up the audio. Let us know your favorite!

4. Subscribe to the Podcast – You can always access the podcast in iTunes or Stitcher, or you can search for Mud Stories on your smartphone's podcast app. And if you have missed past episodes, you can also listen via iTunes or Stitcher after you've subscribed, or click HERE to find all the episodes.

Subscribe in  iTunes HERE

Subscribe in Stitcher HERE
Rate or Review the Podcast

By rating the podcast or writing a 1-2 sentence review, it will help others find Mud Stories more easily, exposing the podcast to a wider audience.

Thank you so much for your help!

 CLICK HERE to leave a review in iTunes 

 CLICK HERE to leave a review in Stitcher