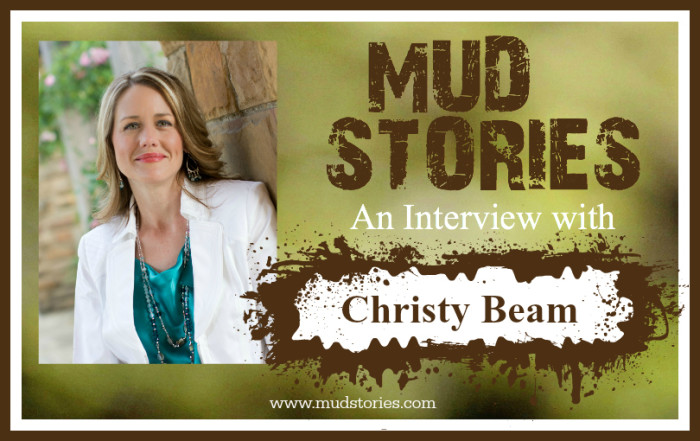 Welcome to episode 044 of Mud Stories!
Podcast: Play in new window | Download
Mud Stories is a podcast dedicated to bringing you inspiration in your muddiest moments, hope to make it through your mud, and encouragement for you to know, you are not alone.
In today's episode I'm talking with Christy Beam, wife to Kevin, and mom to three beautiful girls–Abigail, Annabel, and Adelynne–who resides with her family near Burleson, Texas.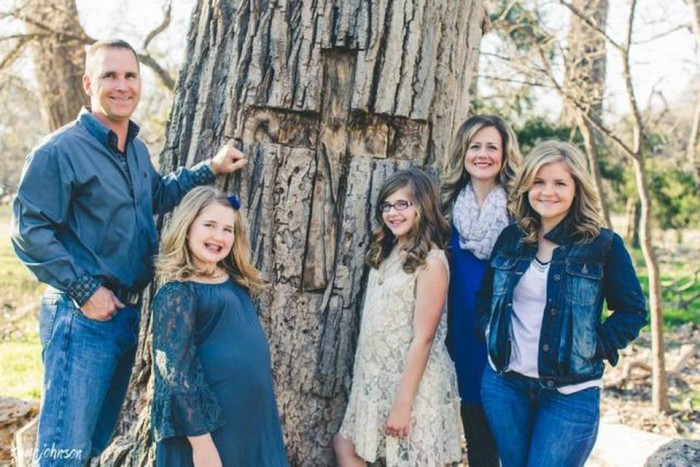 In December 2011, Christy witnessed a miracle through her daughter Annabel, and because of God's unending mercies and faithfulness, Christy knew the story had to be told–and she has done just that in her newly released book entitled, Miracles from Heaven: A Little Girl, Her Journey to Heaven, and Her Amazing Story of Healing
.
Christy's book chronicles her family's journey through chronic illness, tragedy, and healing, and is a story that will be releasing as a major motion picture film around Easter 2016, starring Jennifer Garner.
In this episode Christy shares:
All about her family
The details of her daughter Annabel's chronic illness
Annabel's subsequent tragic fall
And their miracles from heaven
Christy describes:
The challenges of caring for a family member with chronic illness
The details of their particular journey
And much of what this experience has taught her about life and faith
Christy Beam shares with clarity and purpose, for you to know God is working in every detail of your story too. That no matter the struggle or the outcome, He is always faithful through it all. Enjoy!
And after you listen, I'd be SO grateful if you'd take the time to give a rating or review over at iTunes, to help others find this podcast. (follow the instructions below)
SCRIPTURE:
He performs wonders that cannot be fathomed,  Miracles that cannot be counted. Job 9:10 (NIV)   When he falls, he will not be hurled headlong, Because the Lord is the One who holds his hand. I have been young and now I am old, Yet I have not seen the righteous forsaken… Psalm 37:24-25 (ESV)
CONNECT with Christy:
Website:
SOCIAL MEDIA:
Twitter

Facebook
LINKS:

TO DOWNLOAD THIS PODCAST:
Right click here and save-as, to download this podcast episode. (If reading this in email, click HERE)
How to listen to The Mud Stories Podcast

1. Listen on the Mud Stories App for FREE. Download your free app through the following links:

Mud Stories App: iOS Apple Version

Mud Stories App: android Version

2. Listen on the blog. Click to the podcast episode you would like to listen to and click the play button within the post.

3. On your smart phone or mobile device– There are a lot of great podcasting apps. Apple has a free one in the app store, and there's also one called Downcast, and another called Stitcher Radio. Many of them allow you to search for shows, subscribe to them and even speed up the audio. Let us know your favorite!

4. Subscribe to the Podcast – You can always access the podcast in iTunes or Stitcher, or you can search for Mud Stories on your smartphone's podcast app. And if you have missed past episodes, you can also listen via iTunes or Stitcher after you've subscribed, or click HERE to find all the episodes.

Subscribe in  iTunes HERE

Subscribe in Stitcher HERE
Rate or Review the Podcast

By rating the podcast or writing a 1-2 sentence review, it will help others find Mud Stories more easily, exposing the podcast to a wider audience.

Thank you so much for your help!

 CLICK HERE to leave a review in iTunes 

 CLICK HERE to leave a review in Stitcher