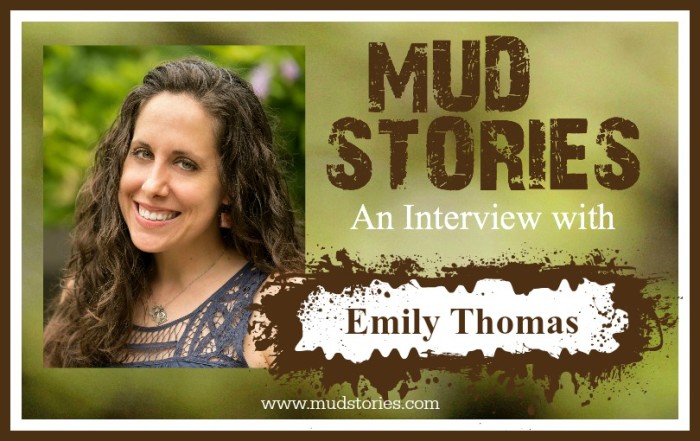 Welcome to episode 036 of Mud Stories!
Podcast: Play in new window | Download
Mud Stories is a podcast dedicated to bringing you inspiration in your muddiest moments, hope to make it through your mud, and encouragement for you to know, you are not alone.
Today I'm talking with Emily Thomas, a teacher, nurse, and as of late, a stay at home mom and artist. Emily has lived on several continents and now makes her home in Texas with her husband and two children.
These days Emily creates meaningful art for herself, and custom creations for her Etsy shop customers, and loves to make much of God and all He has done in her life.
In this episode Emily shares:
Her mud story from her young adult years
Her longing to be married
Her fast engagement
How she barreled ahead into marriage despite some red flags
And the abuse, control and manipulation she faced as a result
Emily and I discuss:
The warning signs of an abusive–or potentially abusive–relationship
Our fear and desperation in wanting to be loved
The struggle it is to choose divorce
The feelings of failure and shame that follow
And the truth of how God loves us, no matter what. Always.
 Mud Stories 036: Amidst abuse, divorce, and brokenness, God loves us no matter what. Always.  [Tweet that]
And after you listen, I'd be SO grateful if you'd take the time to give a rating or review over at iTunes, to help others find this podcast. (follow the instructions below) Enjoy!
SCRIPTURE:
And we know that for those who love God, all things work together for good for those who are called according to His purpose.

Romans 8:28 (ESV)
CONNECT with Emily:
Emily's Website: heyemilythomas.com

Social Media:

Twitter

Facebook

 Instagram

Pinterest
LINKS:
To be entered to win this print, simply leave a comment on this post about a way you have seen God bring good out of a muddy time.

Or you can leave a review on iTunes by clicking HERE to be entered to win. Then leave a comment on this post or send me an email to let me know you left a review!
TO DOWNLOAD THIS PODCAST:

Right click here and save-as, to download this podcast episode. (If reading this in email, click HERE)
How to listen to The Mud Stories Podcast

1. Listen on the Mud Stories App for FREE. Download your free app through the following links:

Mud Stories App: iOS Apple Version

Mud Stories App: android Version

2. Listen on the blog. Click to the podcast episode you would like to listen to and click the play button within the post.

3. On your smart phone or mobile device– There are a lot of great podcasting apps. Apple has a free one in the app store, and there's also one called Downcast, and another called Stitcher Radio. Many of them allow you to search for shows, subscribe to them and even speed up the audio. Let us know your favorite!

4. Subscribe to the Podcast – You can always access the podcast in iTunes or Stitcher, or you can search for Mud Stories on your smartphone's podcast app. And if you have missed past episodes, you can also listen via iTunes or Stitcher after you've subscribed, or click HERE to find all the episodes.

Subscribe in  iTunes HERE

Subscribe in Stitcher HERE

Rate or Review the Podcast

By rating the podcast or writing a 1-2 sentence review, it will help others find Mud Stories more easily, exposing the podcast to a wider audience.

Thank you so much for your help!

 CLICK HERE to leave a review in iTunes 

 CLICK HERE to leave a review in Stitcher