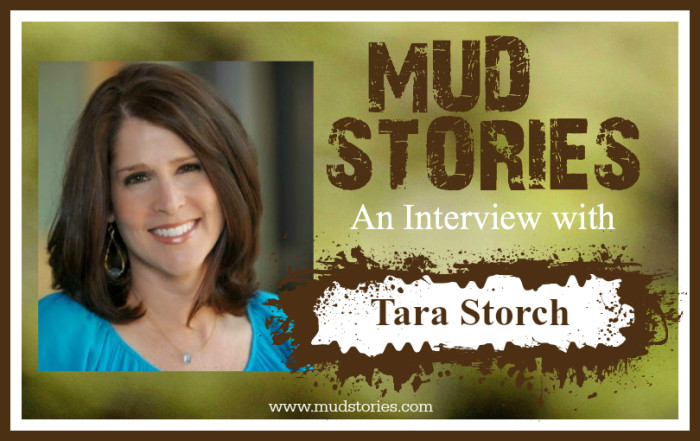 Welcome to episode 030 of Mud Stories!
Podcast: Play in new window | Download
Mud Stories is a podcast dedicated to bringing you inspiration in your muddiest moments, hope to make it through your mud, and encouragement for you to know, you are not alone.
In today's episode I'm talking with Tara Storch, wife to Todd and mom to three lovely children, Taylor, Ryan, and Peyton who resides in Texas with her family.
In 2010, in the aftermath of the tragic death of their oldest daughter Taylor, Todd and Tara Storch chose organ donation. And subsequently founded Taylor's Gift Foundation–a foundation raising awareness about organ donation all around the nation, funding scholarships for candidates who are outliving themselves, and providing funds to families impacted by organ donation.
Tara holds a degree in marketing from Texas A&M University, and uses her expertise as a marketing professional, author and community leader to make an impact. Tara has appeared on Good Morning America, The Today Show, and The Ellen Show, as well as various other media venues, sharing her family's journey of finding hope and purpose through their grief.
Todd and Tara have written a book about their journey, entitled Taylor's Gift, which recently won for Most Inspirational Book at the Books for a Better Life Awards in NYC.
In this episode Tara shares:
The mud story of losing her 13-year-old daughter Taylor

Their decision to choose organ donation

Her deep sadness and anger at God

And her struggle in answering the question why
Tara and I discuss:
The uniqueness of each person's individual grief & how God meets us in it

How to help our kids grieve

How time doesn't necessarily heal us but it does ease the sting of our loss

How to out live ourselves

And the importance of registering to be an organ donor
Tara transparently shares about how she personally has maneuvered grief and survived tragic loss, and highlights the good that can come, not only for her and her family, but for each of us too.
Mud Stories 030: Hope amidst grief & how good can come from tragic loss w/ @TaraStorch @TaylorsGift #outliveyourself [Tweet that]
And after you listen, I'd be SO grateful if you'd take the time to give a rating or review over at iTunes, to help others find this podcast. (follow the instructions below) Enjoy!
SCRIPTURE:
What is impossible with man is possible with God.

Luke 18:27 (ESV)
CONNECT with Tara:
Tara's Website: taylorsgift.org

Social Media:

Twitter

Facebook

Instagram

Pinterest
LINKS:
{To watch this video for Taylor's Gift Book, CLICK HERE}
TO DOWNLOAD THIS PODCAST:
Right click here and save-as, to download this podcast episode. (If reading this in email, click HERE)
How to listen to The Mud Stories Podcast
1. Listen on the Mud Stories App for FREE. Download your free app through the following links:

Mud Stories App: iOS Apple Version

Mud Stories App: Aandroid Version

2. Listen on the blog. Click to the podcast episode you would like to listen to and click the play button within the post.

3. On your smart phone or mobile device– There are a lot of great podcasting apps. Apple has a free one in the app store, and there's also one called Downcast, and another called Stitcher Radio. Many of them allow you to search for shows, subscribe to them and even speed up the audio. Let us know your favorite!

4. Subscribe to the Podcast – You can always access the podcast in iTunes or Stitcher, or you can search for Mud Stories on your smartphone's podcast app. And if you have missed past episodes, you can also listen via iTunes or Stitcher after you've subscribed, or click HERE to find all the episodes.

Subscribe in iTunes HERE

Subscribe in Stitcher HERE
Rate or Review the Podcast
By rating the podcast or writing a 1-2 sentence review, it will help others find Mud Stories more easily, exposing the podcast to a wider audience.

Thank you so much for your help!

CLICK HERE to leave a review in iTunes

CLICK HERE to leave a review in Stitcher