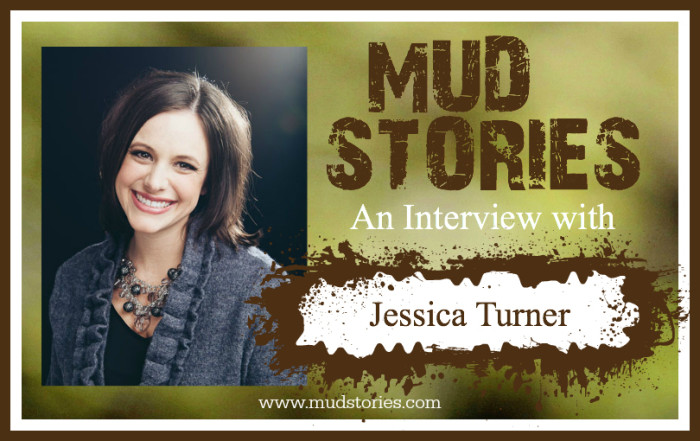 Welcome to episode 032 of Mud Stories!
Podcast: Play in new window | Download
Mud Stories is a podcast dedicated to bringing you inspiration in your muddiest moments, hope to make it through your mud, and encouragement for you to know, you are not alone.
In today's episode I'm talking with Jessica Turner, wife, mom, marketing professional and founder of the lifestyle blog The Mom Creative. There she documents her pursuit of cultivating a life well-crafted, through posts mostly on parenting, memory keeping and frugal living.
Jessica is a writer for DaySpring's (in)courage, co-host of the Bloom Book Club, an advocate for World Vision, a regular speaker at blogging conferences nationwide, and an award-winning marketing professional.
Jessica and her husband Matthew live in Nashville, Tennessee with their three young children: Elias, Adeline, and brand-new baby Ezra.
In this episode Jessica and I discuss:
The dilemma of wanting to over-yes ourselves with so many good things
The benefits of saying no
Our struggle balancing our commitments with our relationships
And how to deal with our temptation to compare ourselves with the success of others
Jessica shares:
Some benefits of prioritizing rest and sleep
Practical tips on making more room for ourselves and our passions
And how to find those fringe hours in our lives and maximize them for our benefit
 Mud Stories 032: Overwhelmed?? Fighting for balance is always worth it! #fringehours #Podcast w/ @jessicanturner [Tweet that]
And after you listen, I'd be SO grateful if you'd take the time to give a rating or review over at iTunes, to help others find this podcast. (follow the instructions below) Enjoy!
SCRIPTURE:
I can do all things through Him who strengthens me.

Philippians 4:13 (NASB)
CONNECT with Jessica:
Jessica's Website: themomcreative.com

Social Media:

Twitter

Facebook

 Instagram

Pinterest
LINKS:
{To watch this video for The Fringe Hours CLICK HERE}
TO DOWNLOAD THIS PODCAST:
Right click here and save-as, to download this podcast episode. (If reading this in email, click HERE)
How to listen to The Mud Stories Podcast
1. Listen on the Mud Stories App for FREE. Download your free app through the following links:

Mud Stories App: iOS Apple Version

Mud Stories App: android Version

2. Listen on the blog. Click to the podcast episode you would like to listen to and click the play button within the post.

3. On your smart phone or mobile device– There are a lot of great podcasting apps. Apple has a free one in the app store, and there's also one called Downcast, and another called Stitcher Radio. Many of them allow you to search for shows, subscribe to them and even speed up the audio. Let us know your favorite!

4. Subscribe to the Podcast – You can always access the podcast in iTunes or Stitcher, or you can search for Mud Stories on your smartphone's podcast app. And if you have missed past episodes, you can also listen via iTunes or Stitcher after you've subscribed, or click HERE to find all the episodes.

Subscribe in  iTunes HERE

Subscribe in Stitcher HERE
Rate or Review the Podcast
By rating the podcast or writing a 1-2 sentence review, it will help others find Mud Stories more easily, exposing the podcast to a wider audience.

Thank you so much for your help!

 CLICK HERE to leave a review in iTunes 

 CLICK HERE to leave a review in Stitcher