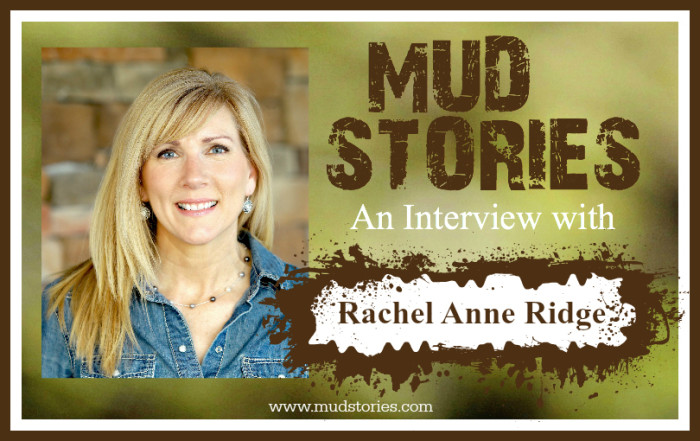 Welcome to episode 029 of Mud Stories!
Podcast: Play in new window | Download
Mud Stories is a podcast dedicated to bringing you inspiration in your muddiest moments, hope to make it through your mud, and encouragement for you to know, you are not alone.
In today's episode I'm talking with Rachel Anne Ridge, an artist, writer and owner of a stray donkey named Flash! Together with her husband, Rachel bootstrapped her way through raising three kids and through unexpected turns and mundane days, rediscovered God's plan in the midst of the everyday juggle of life.
Rachel writes to help us find beauty and faith in the unappreciated and unexpected turns in life. She also helps us understand that God is often working His plan in our lives through us being faithful to just do the very next thing right before us. And her story points us to the truth that God is accomplishing His plan for our lives even in our most mundane days when we can't see Him working in them at all.
Rachel's first book, Flash, The Homeless Donkey Who Taught Me About Life, Faith, and Second Chances, will be releasing May 1, 2015. And in it, Rachel reveals how God uses ordinary and sometimes humorous circumstances to help us see Him and the lessons He wants us to learn.
In this episode Rachel and I discuss:
How crisis can be a catalyst for change
Some unexpected turns she's faced over the years, including job loss and financial stress
The mundane work of raising children
And balancing work and home life
Rachel shares:
How to trust in growth and progress over time
How to embrace the unknown, and just do the next thing
How to lower our expectations and let ourselves off the hook
And how crisis and crazy circumstances can bring challenges and change that are actually gifts for our hearts
Rachel's story champions how unexpected turns, mundane days, and just doing the next thing can take us on a journey we never expected–one that will be more satisfying and fulfilling than we could have ever imagined. All by trusting God and choosing to just take the next step, right where we are.
 Mud Stories 029: Our job is not the outcome, but to do the next thing, right where we are. [Tweet that]
And after you listen, I'd be SO grateful if you'd take the time to give a rating or review over at iTunes, to help others find this podcast. (follow the instructions below) Enjoy!
SCRIPTURE:
Let the favor of the Lord our God be upon us,
    and establish the work of our hands upon us;
    yes, establish the work of our hands!

Psalm 90:17 (NIV)
CONNECT with Rachel:
Rachel's Website: rachelanneridge.com

Social Media:

Twitter

Facebook

 Instagram

Pinterest
LINKS:
TO DOWNLOAD THIS PODCAST:
Right click here and save-as, to download this podcast episode. (If reading this in email, click HERE)
How to listen to The Mud Stories Podcast
1. Listen on the Mud Stories App for FREE. Download your free app through the following links:

Mud Stories App: iOS Apple Version

Mud Stories App: Aandroid Version

2. Listen on the blog. Click to the podcast episode you would like to listen to and click the play button within the post.

3. On your smart phone or mobile device– There are a lot of great podcasting apps. Apple has a free one in the app store, and there's also one called Downcast, and another called Stitcher Radio. Many of them allow you to search for shows, subscribe to them and even speed up the audio. Let us know your favorite!

4. Subscribe to the Podcast – You can always access the podcast in iTunes or Stitcher, or you can search for Mud Stories on your smartphone's podcast app. And if you have missed past episodes, you can also listen via iTunes or Stitcher after you've subscribed, or click HERE to find all the episodes.

Subscribe in  iTunes HERE

Subscribe in Stitcher HERE
Rate or Review the Podcast
By rating the podcast or writing a 1-2 sentence review, it will help others find Mud Stories more easily, exposing the podcast to a wider audience.

Thank you so much for your help!

 CLICK HERE to leave a review in iTunes 

 CLICK HERE to leave a review in Stitcher