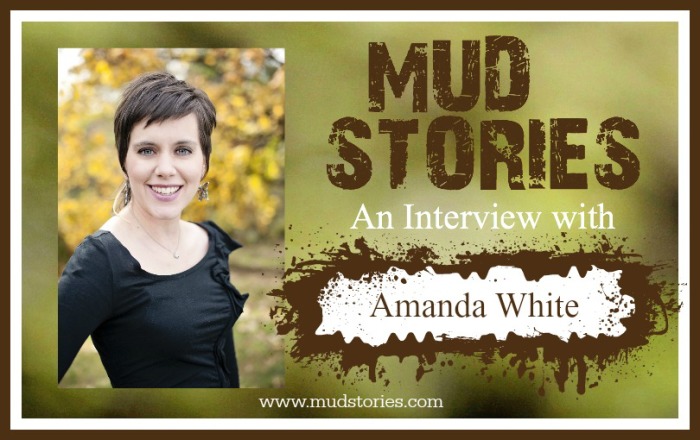 Welcome to episode 021 of Mud Stories!
Podcast: Play in new window | Download
Mud Stories is a podcast dedicated to bringing you inspiration in your muddiest moments, hope to make it through your mud, and encouragement for you to know, you are not alone.
In today's episode I'm talking with Amanda White, a stay-at-home mom who blogs at ohAmanda.com.
As a former children's pastor who oversaw, organized and developed a ministry for children, nursery through middle school, Amanda is now using up her skills on her own kids, and through her writing.
Amanda lives in Georgia with her husband and two children, and is the author of Truth in the Tinsel: An Advent Experience for Little Hands, which you can get for 20% OFF today by entering the coupon code: mudstories.
In this episode, Amanda shares about:
Her two church job losses
Being wounded by the sinful choices of other Christians
And the feelings of disappointment that came with the loss of her dreams
We discuss:
How difficult it is to believe things are for our good, even when things seem impossible
The importance of accepting the now, and just doing the next right small thing
The truth that God really does have a plan for our dreams
And the hope that comes as we look back and see how God really does fulfill dreams within us that we never dared to dream at all
Mud Stories 021: God restores lost dreams as we do the next thing, no matter how small. [Tweet that]
And after you listen, I'd be SO grateful if you'd take the time to give a rating or review over at iTunes, to help others find this podcast. (follow the instructions below) Enjoy!
SCRIPTURE:
But God chose the foolish things of the world to shame the wise;

God chose the weak things of the world to shame the strong.

God chose the lowly things of this world and the despised things—

and the things that are not—to nullify the things that are,

so that no one may boast before him.

It is because of him that you are in Christ Jesus,

who has become for us wisdom from God—

that is, our righteousness, holiness and redemption.

1 Corinthians 1:27-30  
CONNECT with Amanda:
Websites:

Click HERE (Or on the Book above)

for more information!

Use Coupon CODE: mudstories for 20% off

 Social Media:

Twitter

Facebook

Instagram

Pinterest
LINKS:
HELP SUPPORT THIS PODCAST:
Help support this podcast by signing up for a FREE 31-day trial with Audible, and get one audio downloaded book for FREE! You are free to cancel anytime and a small commission will go to support this podcast!

Thank you so much!

Go to:
TO DOWNLOAD THIS PODCAST:
Right click here and save-as, to download this podcast episode. (If reading this in email, click HERE)
How to listen to The Mud Stories Podcast
1. Listen on the blog. Click to the podcast episode you would like to listen to and click the play button within the post.

2. On your smart phone or mobile device– There are a lot of great podcasting apps. Apple has a free one in the app store, and there's also one called Downcast, and another called Stitcher Radio. Many of them allow you to search for shows, subscribe to them and even speed up the audio. Let us know your favorite!

3. Subscribe to the Podcast – You can always access the podcast in iTunes or Stitcher, or you can search for Mud Stories on your smartphone's podcast app. And if you have missed past episodes, you can also listen via iTunes or Stitcher after you've subscribed, or click HERE to find all the episodes.

Subscribe in  iTunes HERE

Subscribe in Stitcher HERE
Rate or Review the Podcast
By rating the podcast or writing a 1-2 sentence review, it will help others find Mud Stories more easily, exposing the podcast to a wider audience.

Thank you so much for your help!

 CLICK HERE to leave a review in iTunes 

 CLICK HERE to leave a review in Stitcher