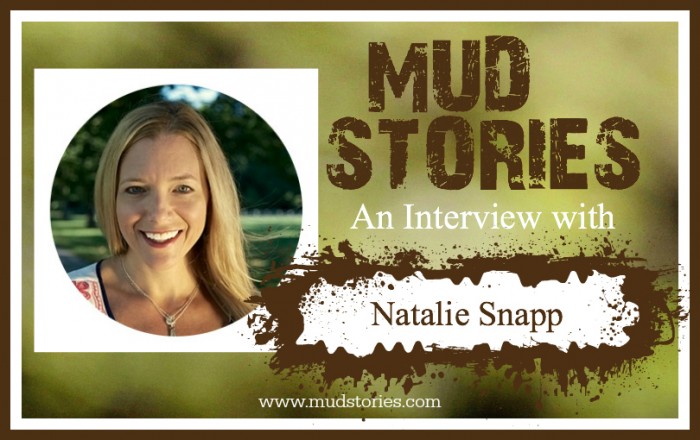 Welcome to episode 016 of Mud Stories!
Podcast: Play in new window | Download
Mud Stories is a podcast dedicated to bringing you inspiration in your muddiest moments, hope to make it through your mud, and encouragement for you to know, you are not alone.
In today's episode I'm talking with my friend,  Natalie Snapp—a follower of Jesus, wife to Jason, and mom to one spunky girl and two spirited boys. Natalie lives in the Midwest with her energetic crew, and is most passionate about sharing the grace, mercy, and truth of God's love for us all–regardless of our track record.
You can find Natalie pouring out her heart-words over at her website nataliesnapp.com. And she'll be releasing her first book next spring called Heart Sisters: Be the Friend You Want to Have
, which is available now for preorder!
I love this conversation with Natalie, not only because of her story, but because she is my dear friend. And can you believe last spring we coincidentally ended up on the exact same Caribbean cruise for one entire week? Crazy how that happened!
And I know how it did! Only God!
In this episode we discuss:
The challenges and difficulties of addiction
Growing up as a child of divorce
Being a child of an alcoholic
And caring for that parent as they are dying
Natalie also shares:
The dysfunction of always needing to be in a relationship to feel purpose
The personal and devastating effects of having an abortion
And the whirlwind and pain that can come from being betrayed by a spouse's infidelity and drug addiction
Mud Stories 016: God is working in our stories & He works ALL things for our good. @nataliesnapp [Tweet that]
And after you listen, I'd be SO grateful if you'd take the time to give a rating or review over at iTunes, to help others find this podcast. (follow the instructions below) Enjoy!
SCRIPTURE:
To all who mourn in Israel he will give: 

beauty for ashes;

joy instead of mourning; 

praise instead of heaviness.

For God has planted them like strong 

and graceful oaks 

for his own glory. Isaiah 61:3 (TLB)    
CONNECT with Natalie:
Website:

Social Media:

Twitter

Facebook

Pinterest
LINKS:
TO DOWNLOAD THIS PODCAST:
Right click here and save-as, to download this podcast episode. (If reading this in email, click HERE)
How to listen to The Mud Stories Podcast
1. Listen on the blog. Click to the podcast episode you would like to listen to and click the play button within the post.

2. On your smart phone or mobile device– There are a lot of great podcasting apps. Apple has a free one in the app store, and there's also one called Downcast, and another called Stitcher Radio. Many of them allow you to search for shows, subscribe to them and even speed up the audio. Let us know your favorite!

3. Subscribe to the Podcast – You can always access the podcast in iTunes or Stitcher, or you can search for Mud Stories on your smartphone's podcast app. And if you have missed past episodes, you can also listen via iTunes or Stitcher after you've subscribed, or click HERE to find all the episodes.

Subscribe in  iTunes HERE

Subscribe in Stitcher HERE
Rate or Review the Podcast
By rating the podcast or writing a 1-2 sentence review, it will help others find Mud Stories more easily, exposing the podcast to a wider audience.

Thank you so much for your help!

 CLICK HERE to leave a review in iTunes 

 CLICK HERE to leave a review in Stitcher