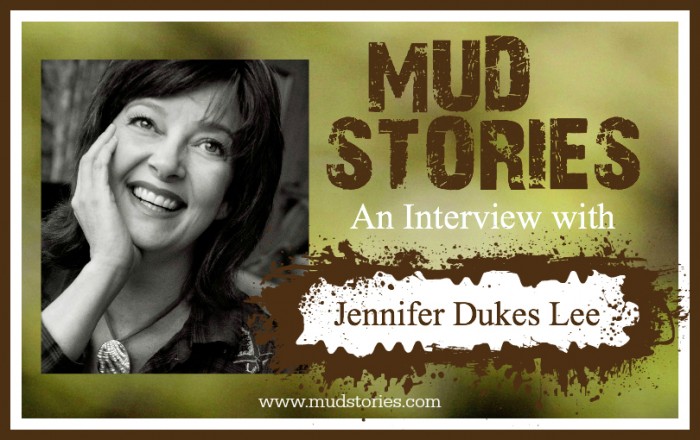 Welcome to episode 014 of Mud Stories!
Podcast: Play in new window | Download
Mud Stories is a podcast dedicated to bringing you inspiration in your muddiest moments, hope to make it through your mud, and encouragement for you to know, you are not alone.
In today's episode I'm talking with Jennifer Dukes Lee—a storyteller, grace dweller, and author of Love Idol: Letting Go of Your Need for Approval – and Seeing Yourself through God's Eyes
–the book she's written for anyone who needs to know they have nothing to prove, but are already preapproved because of Christ.
Jennifer lives on a farm in Iowa, with her husband and two daughters, and blogs at  jenniferdukeslee.com, where she loves to tell the story of Jesus and His love.
And not only is Jennifer talking with me today on the podcast, she's hosting my written words about being preapproved over at her place today. And I'd sure love to have you join me over there!
To read more over at Jennifer's place about my temptation to be defined by failure and how I reoriented myself to the truth of being pre approved, Click HERE.
In this episode we discuss:
Our tendency to look for worth and validation in the reactions of others
How each of us long for approval and acceptance
How the loud roar of social media makes it harder for us to hear God
Some practical tools to wrestle-down and slay the love idol
Ways to help our kids in this struggle
And how to love others from the approval we've received from God
Mud Stories 014: No matter what, we are chosen and loved and #preapproved, all because of Christ. [Tweet that]
And after you listen, I'd be SO grateful if you'd take the time to give a rating or review over at iTunes, to help others find this podcast. (follow the instructions below) Enjoy!
SCRIPTURE:
Even before He made the world, God loved us and chose us in Christ to be holy and without fault in his eyes. Ephesians 1:4 (NLT)   How blessed is God! And what a blessing he is! He's the Father of our Master, Jesus Christ, and takes us to the high places of blessing in him. Long before he laid down earth's foundations, he had us in mind, had settled on us as the focus of his love, to be made whole and holy by his love. Long, long ago he decided to adopt us into his family through Jesus Christ. (What pleasure he took in planning this!) He wanted us to enter into the celebration of his lavish gift-giving by the hand of his beloved Son. Ephesians 1:3-6 (MSG)  
CONNECT with Jennifer:
Website:

Social Media:

Twitter

Facebook

 Instagram

Pinterest
LINKS:
TO DOWNLOAD THIS PODCAST:
Right click here and save-as, to download this podcast episode. (If reading this in email, click HERE)
How to listen to The Mud Stories Podcast
1. Listen on the blog. Click to the podcast episode you would like to listen to and click the play button within the post.

2. On your smart phone or mobile device– There are a lot of great podcasting apps. Apple has a free one in the app store, and there's also one called Downcast, and another called Stitcher Radio. Many of them allow you to search for shows, subscribe to them and even speed up the audio. Let us know your favorite!

3. Subscribe to the Podcast – You can always access the podcast in iTunes or Stitcher, or you can search for Mud Stories on your smartphone's podcast app. And if you have missed past episodes, you can also listen via iTunes or Stitcher after you've subscribed, or click HERE to find all the episodes.

Subscribe in  iTunes HERE

Subscribe in Stitcher HERE
Rate or Review the Podcast
By rating the podcast or writing a 1-2 sentence review, it will help others find Mud Stories more easily, exposing the podcast to a wider audience.

Thank you so much for your help!

 CLICK HERE to leave a review in iTunes 

 CLICK HERE to leave a review in Stitcher