I hadn't heard from her in over a month.
And I didn't feel a release to send another message until I did. Because sometimes, in a friendship, we need space. We need to process all that's happening inside and respond when our heart is ready—when we have something meaningful to say.
And that's what I decided to let her do.
So I waited. And I prayed. And I hoped to hear from her soon.
And I won't lie. It was hard.
Because I wanted the friendship on my terms. I wanted interaction and connection now. I longed to hear her heart, and deeply desired her to hear mine. Because to me, that's what friendship does.
But until someone decides to reply, there's not much one can do. A relationship can only be vibrant, close, and growing, when both people mutually give. And sometimes, that dance takes a long time to learn.
This morning her words finally came. And with them a release, as I read the words she had typed and sent to me.
Words of love, and care.
Of concern and thanks.
Words of reassurance, easing her absence and bringing hope for the newness of our friendship once again.
I gave space. And in time, she returned with words.
Friendship is complex. Fluid. And no one relationship is the same as another. [Tweet that]
Each one has it's own unique dance—with steps, music, moves, and rhythm. And it's not until we lead and follow, and then follow and lead that the dance becomes gracefully elegant and smooth.
In friendship, sometimes our hearts need to breathe and figure out how to respond to each other.
Sometimes we need a break from the nuances of the friendship to sort things out.
And sometimes, our unresponsiveness is simply a matter of having a full life–of living in the now.
There are no problems. No conflicts. No ill-intent. No oversight. Just a heart with intention, refusing to be an amateur–refusing to rush through life. And vigilantly guarding against the mentality that every moment, every message, and every email is an emergency.
In our friendships, may there be no emergencies. Only purposeful lives of focus—refusing to let others set our agenda, yet still loving them deeply in the moments we're able.
Quantity together does not always reflect the quality of the relationship.
And sometimes the space and in-between moments make our renewed connection all the sweeter when it finally comes around again.
She's gave me the gift of waiting. And I choose to await the ebb and flow of our dance with purpose.
And I become a better friend for the lesson.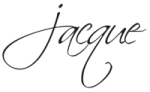 Have you ever had an ebbing and flowing friendship?
Which is harder for you, being the friend who focuses, or the one who awaits the response?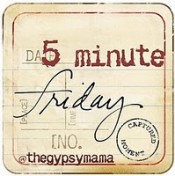 I'm joining Lisa-Jo, over at her site today, to  just write.
The challenge is to write with the prompt she gives.
And today, her prompt: Release…
Photo Credit: Steve Smith, Flickr Creative Commons