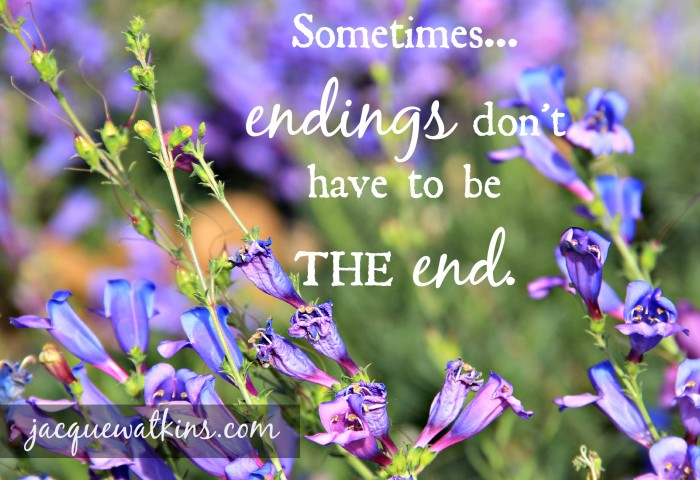 This past month my friend's mother dies suddenly, the Sauer family says goodbye to Ben, their brave four-year old cancer-fighter, and another friend cares for her husband in hospice, in what are sure to be his last days here on this earth. And they cling to the hope he'll make it through Father's day before He goes to be with Jesus.
Grief escorts us down a path of pain, as the door to one season comes to a close and a new season begins. And the profoundness of the change spins us until our vision blurs and our hearts are pressed down from the turning.
And while the grief of change seems unrelenting, sometimes endings don't have to be the end. 
As we celebrate the past and remember with fondness the memories that lie behind doors that close,
Endings hold the hope of new beginnings if we choose to see. [Tweet that]
What if, instead of hanging our heads and walking away from our closing door, we walk through it, and allow it to close behind us? What if we step beyond that closing door, lift our heads and open our hearts to a new view waiting for us there? A view bringing the possibility of new hope, in spite of our stinging and throbbing pain.
Seasons fade, and wither, and close.
But if we lift our eyes from our piercing grief and look up, there may just be a new season budding very near–a season fashioned just for us, meeting us right where we are with exactly what we need.
The Lord is my light and my salvation; whom shall I fear? The Lord is the stronghold of my life; of whom shall I be afraid? For He will hide me in His shelter in the day of trouble; He will conceal me under the cover of His tent; He will lift me hight upon a rock. You have said, "Seek my face." My heart says to you, "Your face Lord do I seek." I believe that I shall look upon the goodness of the Lord in the land of the living. Wait for the Lord; be strong and let your heart take courage; wait for the Lord! Psalm 27:1, 5, 8, 13-14 (ESV)  
In change and grief, our God is close. He ushers our seasons out and brings us into new ones. He is our hope in each season, because each one is given by Him as a gift.
A gift from our great God who loves us so.
Our God whose grace never ends,
Whose mercy is enough,
And who leaves no thing unredeemed in His time.
From your withering place today, won't you lift up your eyes and see the buds He is forming ahead?
The Lord is my strength and my shield; in Him my heart trusts, and I am helped; my heart exults, and with my song I give thanks to Him. Psalm 28:7 (ESV)  
I'm praying for you today. That you would walk through your closing door knowing God is near. That you'd choose to give thanks remembering He is good, and you are so very loved.
And that in time you would see Him redeem it, as He opens the new bud that is forming, so you behold all the beauty He has prepared just for you.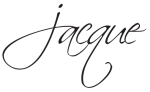 Which door is closing in your life?
How has God redeemed your closed-door in His time?
I'm joining Lisa-Jo, over at her site today, to  just write. The challenge is to write with the prompt she gives. And today, her prompt: Close…