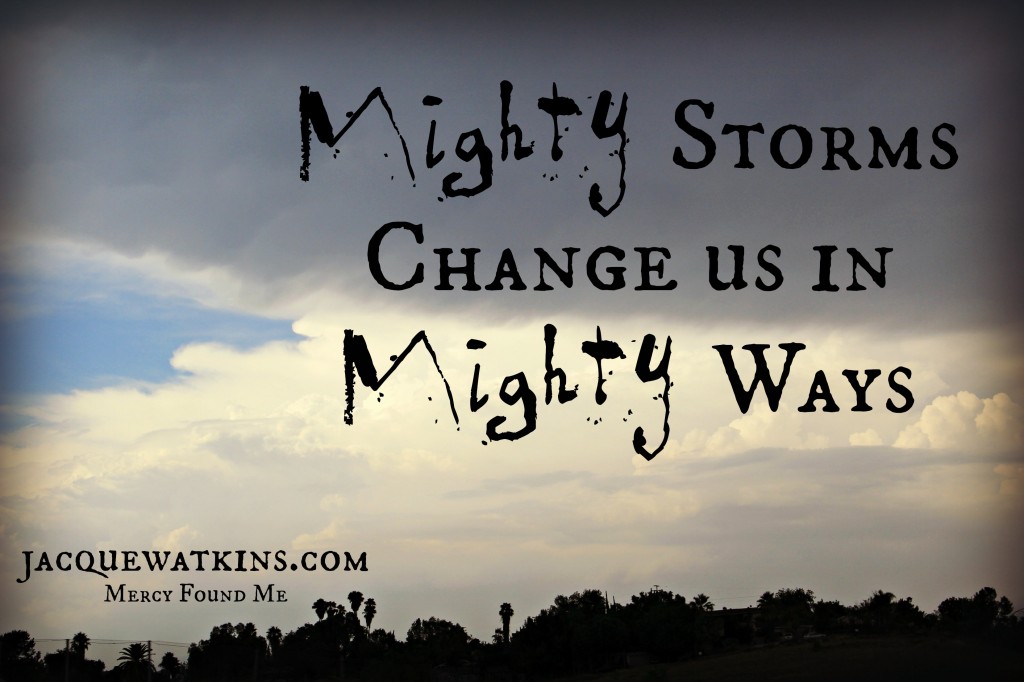 It was an ordinary Sunday afternoon. That is until the storm began. The storm that wasn't in our Southern CA forecast–the spring flash storm we weren't even expecting.
The sun was shining with a brilliant blue sky.
And then the clouds rolled in, announcing the beginning–blocking the sun, and darkening the sky.
Then the wind took charge, howling and sweeping through, to bend the poplars and toss the lawn furniture to and fro. And as the rain came down, the hail began, plummeting the patio and pool in a mighty torrent we're not used to seeing here.
The lightning flashed in the distance and the thunder echoed in a cracking boom, and we began to be afraid.
I stood with the kids underneath the patio eves, mesmerized by the scene before me–in shock this was happening. Just thirty minutes before, it has been an ordinary sunny California day.
But that all changed in an instant.
No sun. Mighty wind. Wet and cold. Ice reigning down. Flashes of light followed by electric booms of sound.
And then, as if a switch was flipped, it was over. As if nothing even happened. As abruptly as it began, it ended, leaving a mess of evidence behind to make us ever so aware it had come.
The storm changed things.
Rearranged things.
Tossed and turned things.
Leaving a mess of things in its mighty wake.
And that's what mighty storms do. They change us in mighty ways. [Tweet that]
In an unexpected flash we're tossed and turned and rearranged.
Unexpected and unwanted.
Broadsided while unaware.
With mighty power, swayed and bent–drenched by water and dented by hail.
Upended.
Turned around,
And left facing a direction to see the mess from an angle we'd not seen before.
We picked up the day after the storm–pillows still wet, chairs a bit scratched, and an umbrella broken by its fall.
But one by one, we pulled the pillows from the pool, stood the chairs on end, and perched the umbrella where it belonged, even though it no longer opened. Not for a while anyway.
And it may not have been apparent the day after the storm, but in time we came to know it well.
The pillows dried.
The scratched chairs sat upright again.
And the umbrella opened, after we patched and repaired its spoke.
And while it was no longer the exact yard it once was, it was still ours.
Still the same, but better–now bearing the mark of the mighty storm it had endured.
It was a storm that came and went.
The yard was better from its coming.
And so were we.
Have you met an unexpected storm in your life?
How did it change you?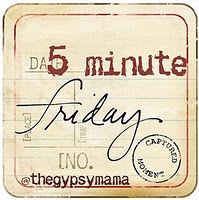 I'm joining Lisa-Jo, whose first published book, Surprised by Motherhood, is releasing in four days! Pre-order it now!!!
…TRUST ME, you DO NOT want to miss this book. (You can even read the first three chapters for FREE here.)
I'm over at her site today, to  just write. The challenge is to write with the prompt she gives. And today, her prompt:
Mighty…