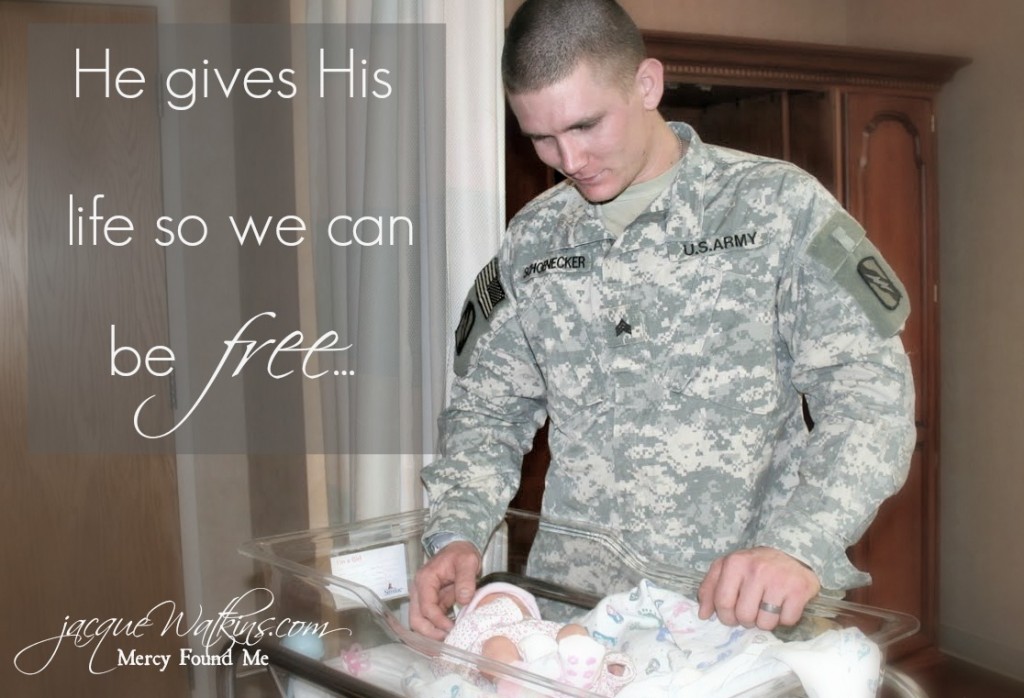 She's already three centimeters dilated and just received her epidural when I meet her in the early morning. And she dozes as the other nurse gives me report.
Her mother rocks in the recliner, back and forth, as any nervous grandma-to-be would, and I notice her droopy eyes and half-worn make-up as evidence of the long night in labor just past.
I slip the blood pressure cuff onto her arm, and pressing start, she opens her eyes. In a small-talk-kind-of-way, I whisper, and ask if her husband's coming.
It's a tricky thing nowadays asking these sorts of questions. Not all women are married, and sadly, some are no longer with the father of their baby. It's a land of eggshells I tread at times, where I take nothing for granted.
The blood pressure cuff inflates and begins its descending click down. Click, click, click.
I learn she's married and her husband's on his way. But he's racing against time–on an airplane as we speak, flying from Colorado where he's stationed in the Army.
I slip off the blood pressure cuff and click the cover onto the thermometer probe.
"He serves as an airborne," she announces, "and he just completed a one-month special forces deployment to Africa."
"You must be so proud of him," I gleam, as we wait for the temperature result.
The thermometer beeps. I remove the plastic cover, step on the pedal of the trash can, and toss the probe.
The lid slams shut as she replies, "Yes, I am proud. But I miss him. That's why I stayed here with my parents so I wouldn't be alone in Colorado."
She lets out a sigh, "I really hope he makes it."
I reassure her we'll do our best.
I'm in and out of her room all morning as her labor continues. But it isn't long before the pressure returns–a pressure which surprises her after the complete relief of the epidural she has now known.
And let's just say her pain tolerance is not the highest, because it doesn't take long before my quiet patient becomes a new woman, as her pain begins to show her who's in control.
By noon she's completely dilated and begging to push.
Because sometimes the body decides the timing of the arrival of new life, no matter the interventions we lay in the way.
She breathes in and bears down with all her might, pushing three times across the peak of every contraction. I hold one leg and her mama holds the other, and we cheer her on as she labors to deliver new life.
And a short forty-eight minutes later, her baby emerges. Wet, and pink, and full of cries.
Tears run down the face of both her and her mama as I rest the baby on her bare chest. The baby wriggles and wales, and then settles right in, recognizing the heartbeat she's heard her whole life.
I clean the room as they bond and pick up the last towel off the floor.
But as I look up, I hear the room's door swing, and I'm not prepared for what is about to come.
The curtain slides open, and I'm caught by surprise at the grandeur of his entrance.
His presence takes my breath away.
Tall and broad in his fatigues, he stands with short hair and nothing but reverence for the newness of his daughter who is now here.
It's as if I witness a movie in slow motion before my very eyes, as he walks into the room and peers down to see his daughter. I can hear the crescendoing violin music in my mind, as I wrap the baby in the tight-as-a-button-hospital-blanket wrap, and place her in his arms.
And friends, if I could have, I would have pulled out my phone and taken a picture right there. Because I cannot begin to find the words to communicate how moving this sight was … his strong arms, her tiny body, and all her hopes and dreams in this world depending on him, her daddy.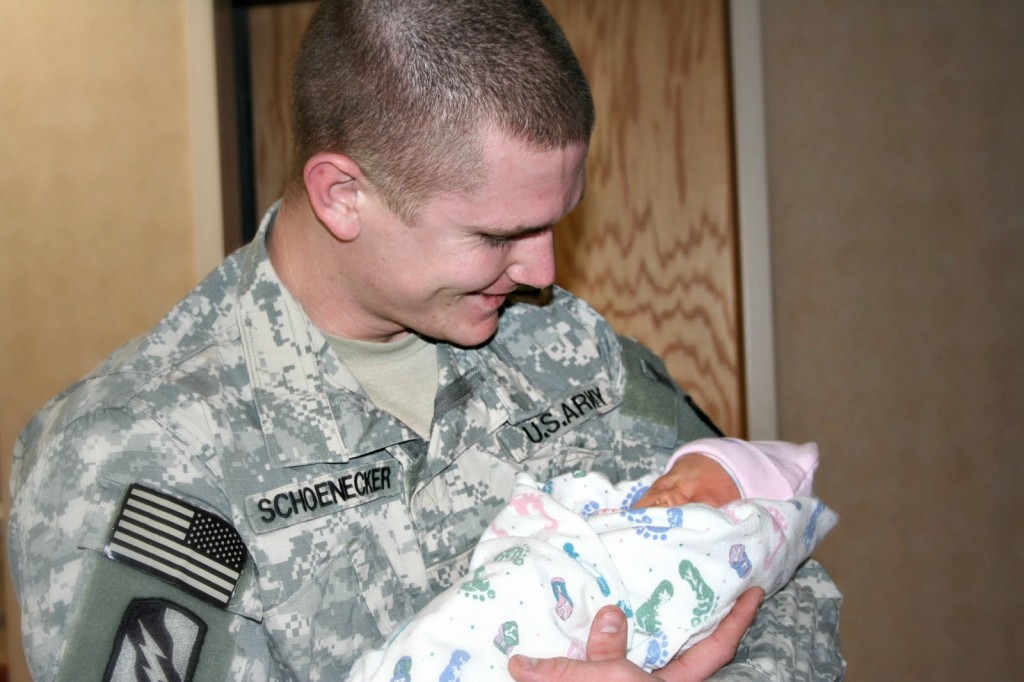 The daddy who fights for not only her, but for us all.
The daddy who is strong, yet meek.
Powerful, yet wise.
Who came when he was called just as fast as he could.
Who holds her in her dependence and leaks manly-stoic tears of joy at her very existence right there in his arms.
This daddy who serves and gives … who offers his very life for her to be protected, and valued, and saved.
A daddy who's willing to lay down his life that we all may have freedom.
In the same way our God fights for us and comes when we call.
Our God who has served and given His son, laying His life down for us all.
Making us free.
She was born.
And he came.
And he holds her tight against his chest as she melts into the comfort of his presence.
Giving thanks, this Veteran's day,

for all who have served and risked and given their lives

that we might be free.
Has someone's presence ever caught you by surprise?
Do you know anyone who fights for us so we can be free?
Continuing on in the counting of 1,000 gifts and beyond with Ann, and her beautiful community.
And why not take the Joy Dare of 2013 and join us in counting gifts wherever you are??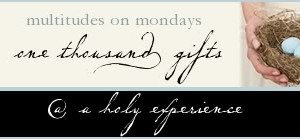 Friday night dates

Hymns of the church

Wii Just Dance and they're crazy moves

Augustus Caesar's World

Cuddles with cozy jammies

Pumpkin bread

Blogging with friends

Quiet L & D day

Tea and Napoleons with a friend

Voxer connections

Chronological New Testament Bible Reading

Allume and heart friends

Cooler weather

Wrestling with theology

Recording Romans 1 and Romans 8 every Friday
Photo Credits: Stacy Lee, Used with Permission