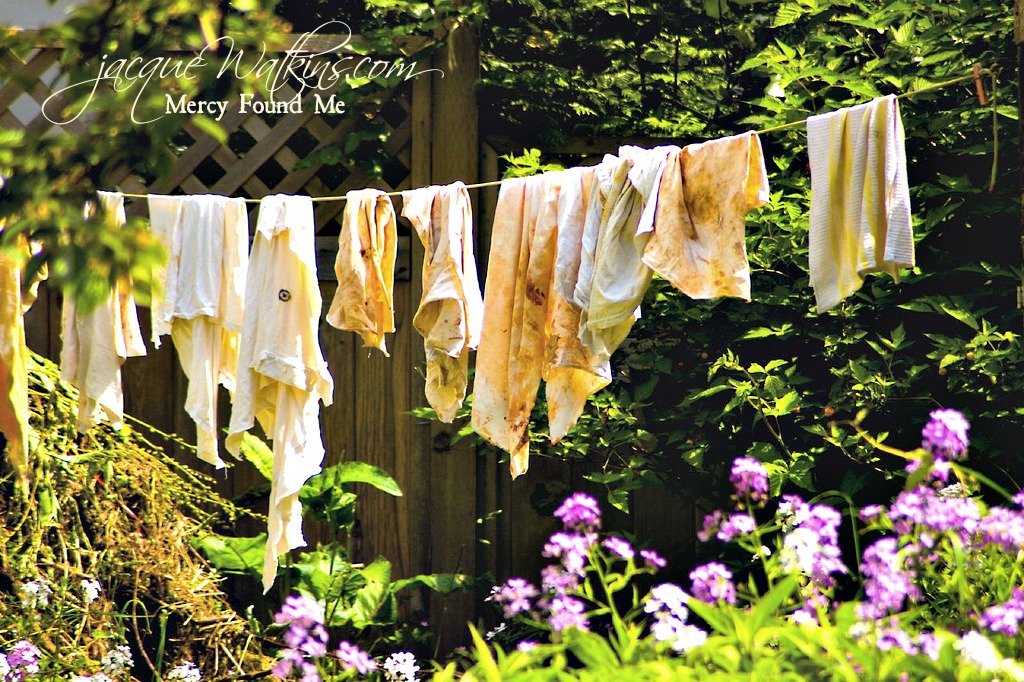 I bend and sort the clothes, turn socks and flip shirts inside out, one piece at a time. And I'm always amazed how much laundry we have each week. Laundry stained with spills, smeared with soil, and marked with the activity of long days.
Stains from running and jumping and playing.
From kneeling in the dirt and sliding in the grass.
Stains from just regular living.
It's so much effort to examine each item, find the stains, and scrub them with Shout. To bleach the spots and mend the tears. My hand cramps and the bleach smell lingers and my fingers get tender from all the scrubbing.
And if I had limitless money, sometimes I wonder if it'd just be easier to leave the laundry in the hamper, shove it to the back of the closet, buy all new clothes, and just start new. Which sounds easy, until the inevitable happens. The new clothes becoming stained and soiled and torn too.
Stains and marks are the inevitable result of living.
And I realize I can't deny it. It would never work, as much as it seems to be the solution. Starting with new clothes every time would never work in the long run. I'd run out of money. I'd fill up the closet. And I'd spend all my time shopping.
And you know something?
It will never work for our hearts either. Our dirty laundry from living life needs tending too.
Our hearts need scrubbing and our souls needs mending from the wear and tear of our regular days. [Tweet that]
There are stains from hurtful words, neglected feelings, and dismissed attitudes.
Ways we've been injured,
And deep wounds lingering,
Wounds festering and getting infected if left uncleaned.
And then there's the marks from our own failures and mistakes.
That statement we should have never made,
The gossip in which we indulged,
The error in our thoughts,
The assumptions we have all wrong,
And the dishonoring attitudes within our hearts.
And I know for me, I'm tempted to shove them all in a corner, pick myself up, and by an act of sheer will, just move on. But if I'm honest, I'll admit, I can't afford to do that. It will cost too high a price to stay in denial. To shove everything away and pretend everything's fine. Not to mention, eventually running out of room to house all the dirty laundry of my heart.
As we move forward in life and in relationships, we bring our own selves with us. Each interaction and every relationship is affected by the dirty laundry we hold, as it smells and stains our efforts to just start new. And whether we like it or not, we carry our broken-hearted, hurt, or shamed selves with us wherever we go.
And it's not until we do the hard work of surrendering to Him that we'll be free. Allowing Him to scrub our stains with His perspective, bleach our soiled spots with His grace, and surrender to Him to mend and sew our hearts together again.
Only then are we truly free and fully available to take the risk of getting stained and soiled again…
A life in His laundry room, making us more and more like Him in the process.
A pile of laundry that never, ever, ends.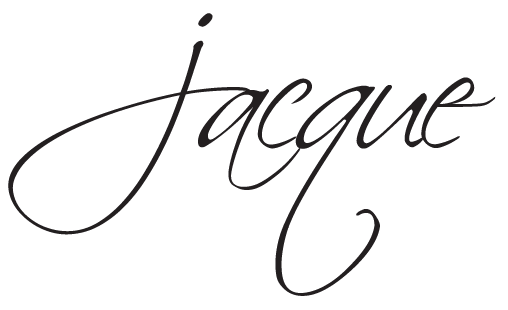 Have you shoved some laundry away?
What can you can surrender to His laundry room today?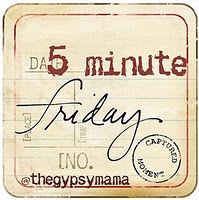 I'm joining Lisa-Jo, over at her site today, to  just write in just five minutes (for me today it was 30) without worrying if it's just right or not. The challenge is to write with the prompt she gives. And today, her prompt:
Laundry…