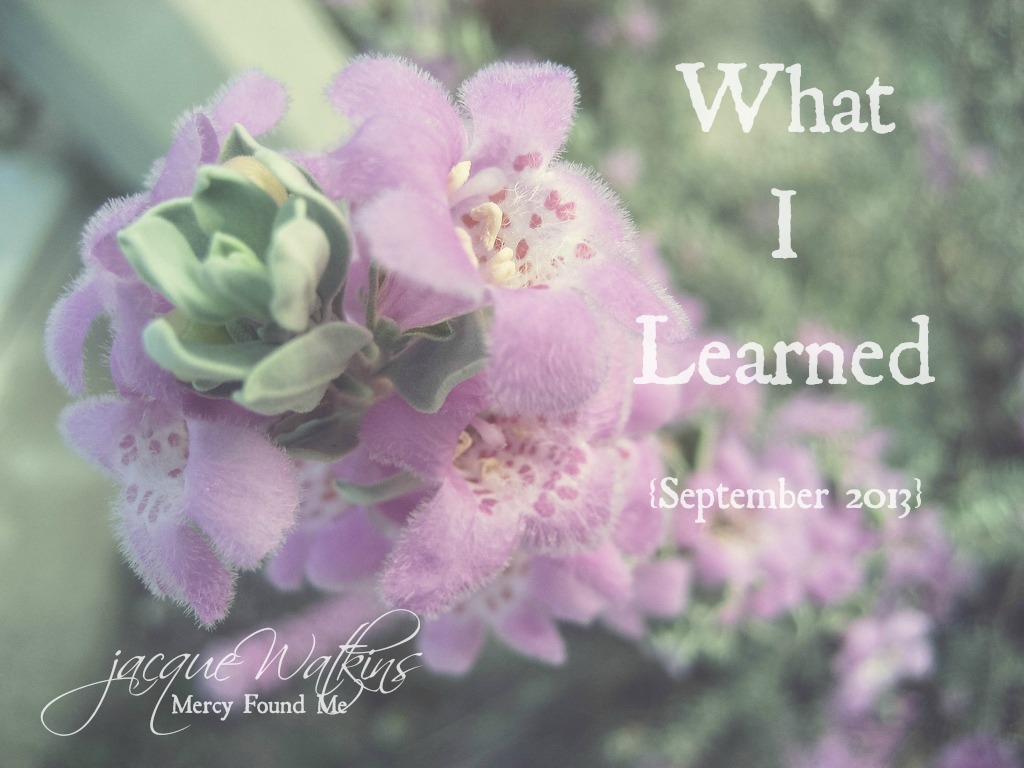 At the end of every month, Emily Freeman shares what she's learned, and she hosts a link-up on her blog where everyone can meet and share what they've learned too. And I'm joining her today!
So here, in no particular order, are 10 things I learned in September…
1. God's goodness and mercy hunts us down. As I sat at the Women of Faith event, I listened to a message that changed me–one of many messages actually. But this one has been lingering and I've been marinating in it's life-changing truth.
Ann explains the verb "shall follow" is the Hebrew word, radaph. And contrary to what one might think, it doesn't just mean to hang out with or passively follow quietly. No. Radaph means to chase or hunt down–to pursue with passion. And the truth is, God not only gives his goodness and mercy to us, but He continuously hunts us down, chasing us with His goodness and pursuing us with His mercy, that we would be found by it again and again. I just love that.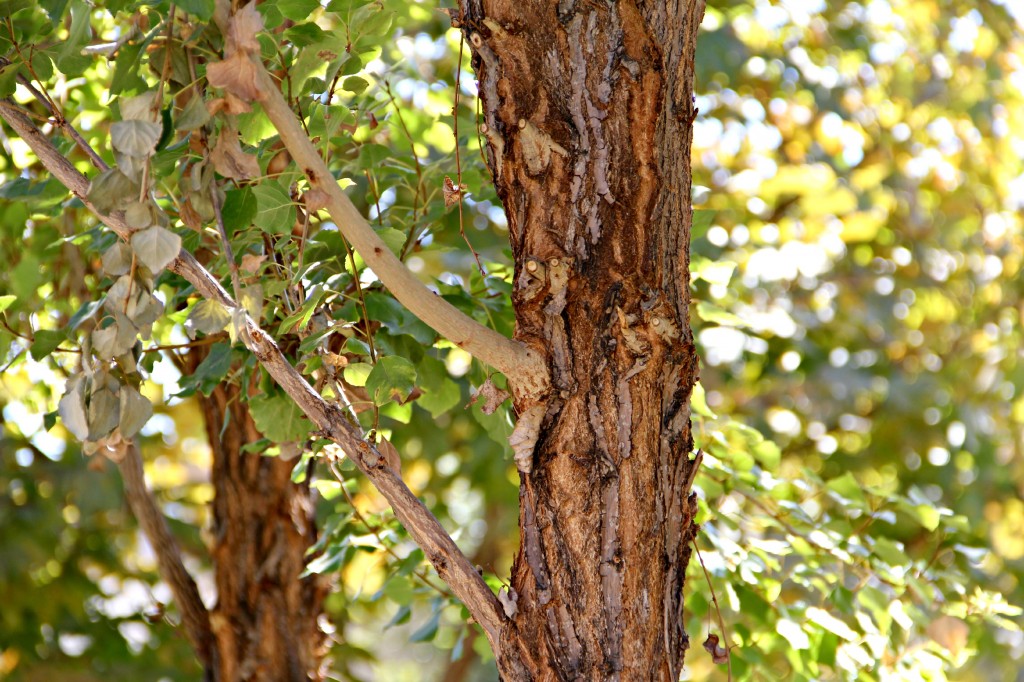 2. Powdered sugar mixed with baking soda makes a deadly meal for ants. We've had an enormous number of ants coming into our house lately. They love to come in when it's hot, so it's no surprise they choose September, since it's one of our hottest months of the year.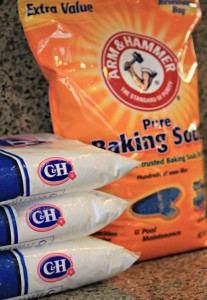 But there have been SO many, we were baffled to figure out where they were coming from. That is until we trimmed the poplar trees. Apparently, ants love poplar trees. And they'd created highways up and down the trunks.
Honestly, I have no words for the amount of ants I've been seeing inside, and no, I have no pictures to prove it, because I've been so busy going through cans of Hot Shot Ant Killer Spray (which smells the best and is the least greasy of them all–look for the pink and silver can).
But I can say, since we discovered the powdery-meal combo just for ants, we've purchased an extra-value stock of both powdered sugar and baking soda, and we are hoping they'll eat to their heart's content, share with their friends, and move out of the house and the trees!
3. My husband is a fantastic contractor. What is a little project to him, seems like a huge renovation to me. But to him it's often so cinchy and no big deal. And I'm so happy about that because I don't have to worry about decorating our house at all. He does it and I'm glad because he's so much better at it than me.
4. Read-alouds take time. But on the up side, I'm learning historical facts I've never known. Like how Augustus Caesar, the one who called for a census which required Mary and Joseph to travel to Bethlehem, was originally named Octavian, was the nephew of Julius Caesar, became allies with Mark Antony, and how together they conquered and took over Rome. I'm most definitely redeeming my historical ignorance in my 40's and I suppose it's better late than never!
5. Algaecide makes a pool clear. Crystal. clear. (Please don't ask how I know that, since I'm our pool's super-efficient chemical-balance girl and algae may or may not have been a problem.)
6. Being a mom sometimes hurts my heart. My oldest son lives with his dad about one mile from me. And for years I've been picking him up from school everyday. We have time to connect and converse as we drive. But this week he passed his driving test. And you guessed it, he's now driving himself to school. And the pain of not seeing him for days at a time has caught me by surprise. I'm not sure why it hadn't occurred to me that this would happen, but it has. And it is much more painful than I thought it would be. The letting go and the slow goodbye is so hard.
7. If I'm ever for a lack of sweet and kind Jesus-loving friends, all I'll need to do is stand in one of Ann's book-signing lines, and I'm sure to be fast friends with any one of them. These are women, the whole line of them, who have been changed by giving thanks. They have fought tragedy and suffering, and practiced the hard eucharisteo. And they've found who it is they can count on no matter what they face. Because like Ann says, when we give thanks, we get joy. And the joy of the Lord is always our strength. These are women who have learned to fight for joy…they are #joyfighters. Friends who count the blessings God gives, give thanks, and get joy. What a gift it was to make two new friends as I was standing in line to hug Ann. Ginny and Linda, I'm so thankful to have met you and will continue to count gifts with you as together each day we fight for joy!
8. The mini Mac computer is a great buy. We needed another computer for the kids to use for school…for Typing Instructor, Math, and Rosetta Stone Spanish. And when we went to buy a laptop, we came home with a mini Mac, and we are loving it. If you have your own monitor, keyboard, and mouse, consider the mini Mac. It's a great deal.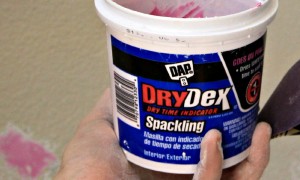 9. Dry Dex spackling goes on the wall pink, and turns white when it drys. I came home the other day and found pink dots all over the wall. And little did I know that there's a spackling used to fill holes that is pink. And perhaps I'm amused by small things, but I just found it fun that he was putting pink on the walls. These are the things you learn when you're married to a contractor. That and the exact location of every Home Depot!
10. God chooses to use ordinary people to do extraordinary things for Him. I keep begging God to use me in whatever way He chooses. And I continue to be amazed at what He gives me to do. Whether it's an email from a broken person, caring for a patient whose baby has died, or having a spontaneous conversation with someone brave enough to share their brokenness with me, God continues to allow me to use my brokenness to help others. I am so very humbled and thankful He does.
And I want you to know He wants to do the same with you.
So very much.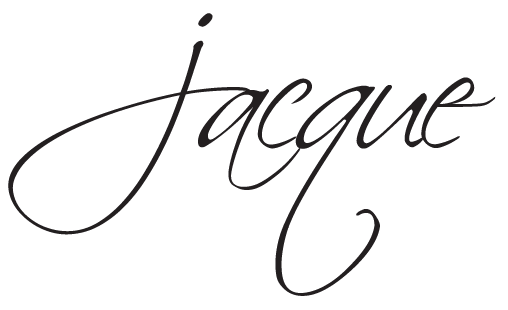 What is something you learned in September?
Don't forget to stop over at Emily's place

to read what everyone else is learning!
Continuing on in the counting of 1,000 gifts and beyond with Ann, and her beautiful community.
And why not take the Joy Dare of 2013 and join us in counting gifts wherever you are??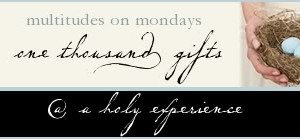 Messages from mentors at Women of Faith

Time with Romans friends

Memorizing and meditating on Romans 8

Podcasts for long drives

Cool breezes after days of HOT weather

Overtime opportunities at work

Surprise gifts from Dayspring friends

Old songs sung with seasoned saints

Sun on leaves

A run downhill

A thank you email from a friend

Twitter love

Letters from God

Co-op science fun

God's word to me

Conversations in parking lots

Husband working from home

A son driving

Augustus Caesar read-aloud

Mercy finding me over and over again