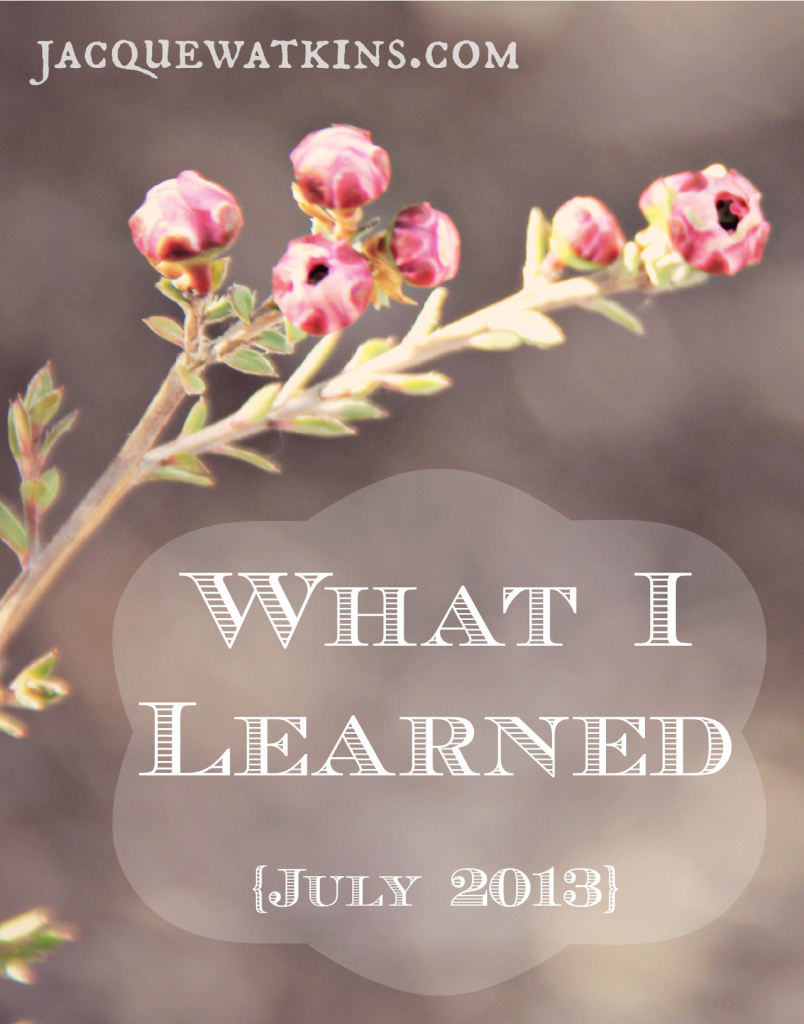 At the end of every month, Emily Freeman writes a post sharing what she's learned. Some are small things, some are big. Some serious and some light-hearted. But it's always fun to read what she's discovering. And she's hosting a link-up on her blog, where everyone can meet and share what they've learned too.
So come on in and join the party!
In no particular order, here are 10 things I learned in the month of July…
1. Just Start. So many times my life is full of distraction and chaos. And while I mean to begin, sometimes I just never get going. But Jon Acuff wrote a whole book about this, and this month I've been participating in his Start Experiment: setting a goal, and for 24 straight days, deciding to just start. It is amazing the productivity which can happen when we prioritize and decide to just start.
"You don't need to go back in time to be awesome; you just have to start right now. Regretting that you didn't start earlier is a great distraction from moving on your dream today, and the reality is that today is earlier than tomorrow." ~Jon Acuff, Start: Punch Fear in the Face, Escape Average and Do Work That Matters
2.  Selling on eBay is a little complicated. Over the past two years I accumulated some home school curriculum I no longer need. So I thought I would sell it on eBay, which I though would be pretty self-explanatory, which it sort of was … until it came to shipping, where I was an epic fail. Let's just say I had to call a live person at eBay, to straighten it out, and they were great. And the next time I list something on eBay, I WILL be a ninja seller, just so you know.
3. Almond Butter from Trader Joe's is delicious, especially when spread on their whole grain sprouted toast. That is all.
4. I am stronger than I thought. I planned to try Insanity for a while, but to be honest, fear held me back. I doubted I could do it, afraid it was way too hard. And then my friend Erin told me she'd do it with me. And so I said yes. Because sometimes accountability (with some commiseration) is exactly what we need for any exercise routine. We just finished our first four weeks of ten, and I would tell Shaun T to his face, that I did dig deeper, and I am stronger than I thought!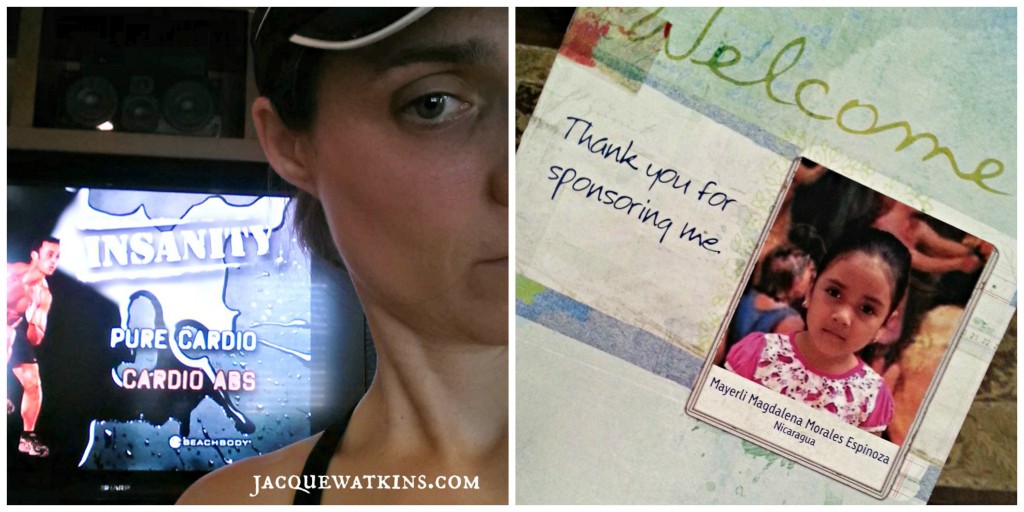 5. I'm in love with the newest member of our family. Her name is Mayerli, and she lives in Nicaragua. She's only six, and  the third child we now sponsor through Compassion International. We've already written to her once and can't wait to receive her first letter.
6. The chemical balance of a pool is critical. Don't ask me how I know this, even though it may have something to do with algae growth. Because in the summer, with so much use, the chemical balance of a pool can change on a dime. So now, I am officially our pool's chemical-balance girl. I got this kit, and read the directions, and I feel like a chemist turned colored-water-dropper girl, as I add the right number of drops to our pool water in these snazzy little vials, to see if our chemical balance is off and to know what needs to be added. And yes, you can be impressed. I am amazing.
7. I will never fail if I keep on trying. I never imagined I could do it when I started, but we finished memorizing the entire first chapter of Romans … all 32 verses. And nine of us met for dinner to celebrate. Woo Hoo!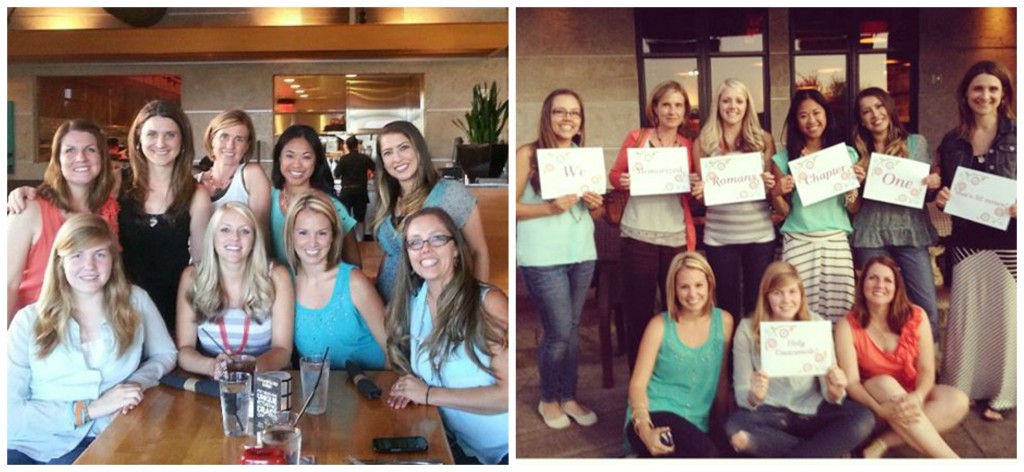 8. There is awesome technology to help me parent better. Did you know it is possible to know where your child is with his phone at any time, to see every call and text message in real-time, and to select and set the times your child's phone will be inoperable? It's true, and this to me, is amazing. Between the app Find Your Phone, and the Verizon program, Home Base, this mama to a teenager is singing an angelic and glorious, AHHHHHH, at this awesome technology!
9. The surprise of a last-minute plan is the best. Maybe it's a Starbucks date with a friend, a game with the kids, a movie at the theater, or a group outing. Or maybe it's meeting Lysa TerKeurst in person. Whatever it is, sometimes the surprise of a last-minute plan is the best of all.
10. Stitch Fix is so fun. Because who wouldn't want a personal stylist to select clothes for you and mail them to your front door?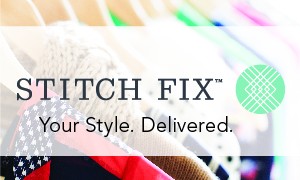 And the $20 styling fee can be applied to any item you want to keep. It was SO fun! And I have a feeling I'll be writing a post all about Stitch Fix in the future, just to share all it's awesomeness with you. In the meantime you can check it out HERE! And if you do, I'll get a credit toward my next stitch fix order, and you can too when you share it with your friends … how fun is that?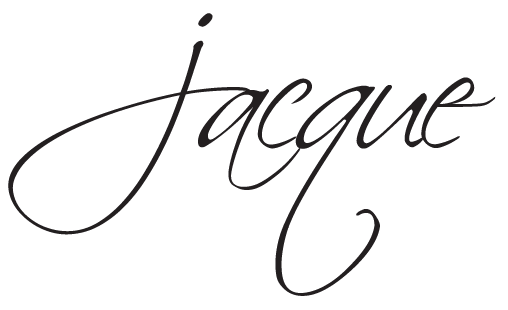 So tell me, what did you learn in July?
And don't forget to hop on over to Emily's place

and read what everyone else is learning!