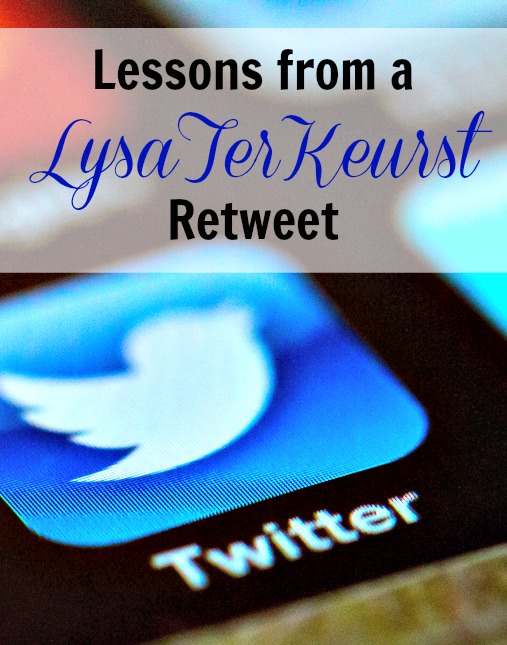 Don't underestimate the power your influence holds.
The power to share a message.
And the influence to spread a cause.
Because you may be surprised what God is going to do.
Every summer, two days each week, I take the kids to the free summer movies. They love to go to the theater, even if it's a movie we've already seen. Because it's the theater. With darkness, a big screen and booming sound. And it's become a tradition for us.
So there I sat last Tuesday morning, blinded by theater darkness. Sinking into my reclining seat to see Mr. Popper's Penguins one more time.
Because who can resist the facial contortions of Jim Carey, waddling penguins, and a tale of family togetherness all wrapped into one fantastic film?
As the movie began, I took out my phone. Because what mom can't use a little down time in a dark theater alone with her smart phone? With over an hour of quiet time, perusing, catching up on posts, and reading whatever I wanted, it sounded like heaven to me.
So I opened my Twitter stream and began to scroll. And only a few posts down, I saw a question posed by Lysa TerKeurst, seeking to find some examples for a chapter she was working on for her next book: "What's a decision you're having a hard time making right now?"
It piqued my curiosity as rapid as gunfire. I wondered too, what were the decisions others were struggling with? What dilemmas were they facing? Because I know i have plenty of my own. So I began down my first of many Twitter-rabbit-trails that morning, and clicked over to see the the replies.
I read through a few and then saw this, written by a woman with teenagers…
"I'm deciding whether to forgive my ex husband for leaving me for another woman. It feels like I'm saying it was okay to do that…"
And my heart sank. She'd been betrayed. Hurt in one of the deepest ways possible. Forsaked. Rejected. And her heart was struggling whether or not to forgive.
And I I felt so bad.
Years ago, I was that person who caused such deep wounds to an ex-wife's heart. Life-changing pain I had inflicted on her by my choices.
Yet now, in this dark theater, fifteen years later, I am the guilty woman who has been forgiven.
Forgiven by God,
And forgiven by the ex-wife I hurt so long ago.
I am a woman who has been changed by forgiveness.
Being forgiven had the power to set me free from the weighty guilt and shame that threatened to hang, like a noose around my neck, ready to destroy me with the slightest fall.
To be forgiven changed me.
And God used the ex-wife I'd hurt, to give me a gift. A gift that catapulted my confidence to believe, even I could be used by God for good, despite my failure.
And so, although the woman's tweet was to Lysa, I decided to reply to them both, and share the link to my story of being forgiven by the ex-wife I'd hurt so long ago.
I wanted that woman on Twitter to know that being forgiven can change everything.
Not because you're justifying the pain and hurt they caused, but because you decide to give an underserved gift.
And that gift can become the catalyst for unimaginable things–
God-ordained things,
Things not possible without the gift of being forgiven.
I'm sure, as Lysa TeurKeurst retweeted my reply last Tuesday, she didn't realize the power of her influence. To her, it was probably a simple retweet–her echoing my sentiment to this ex-wife, of the power of forgiveness in our lives. And I appreciated Lysa's support in affirming its power.
But I had no idea the impact her retweet would have on the exposure of my personal story.
But because she is Lysa TerKeurst—NY Times Best selling author, President of Proverbs 31 Ministries, and renowned speaker. Because she retweeted my reply, my blog's average of 200 pageviews per day, skyrocketed to over 2600 pageviews that Tuesday alone, with over 775 pageviews the next day, all without any post from me.
Over the course of the next two days, over 650 people read my Twitter-linked post about being forgiven, and over 175 read my entire 12-part story of how mercy found me. I gained over 25 Twitter followers and many retweeted my original reply to that hurting ex-wife.
Probably without even realizing it, Lysa TerKeurst did more for me with that one retweet, than she ever intended to do, or realized she could do, when her finger hit that retweet button. And because of her influence the same message I've been sharing for months, garnered more attention because of the influence her platform holds.
The truth is, we all have the power to influence lives, one tiny decision at a time–

The power to share a message,

And the influence to spread a cause. 

Don't underestimate the power your God-given influence holds.  [Tweet that]
And through the work God wants to do in and through us, our influence may be more far-reaching than we ever realize. One small thing we do at just the right time, with just the right purpose, can bring tremendous change we may have never imagined or even thought possible.
And while we may not have a sphere of influence like a Lysa TerKeurst, I was reminded by the experience,
That in our own way,
And in our own time,
We have the power to not only influence others,
But to become a vessel God works through.
Submit the power of your influence to Him to use in whatever way He desires. And who knows? Perhaps the power of a simple retweet, a kind word, or even a smile, will change someone's day infinitely more than you ever intended.
What lesson did I learn from being the recipient of a Lysa TerKeurst retweet?
Don't underestimate the power your influence holds–

The power to share a message,

And the influence to spread a cause.

Because you may be surprised what God is going to do, in and through, even you.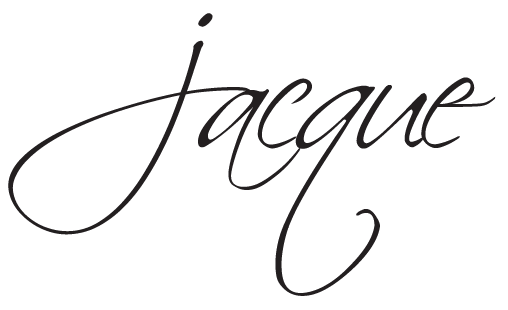 What have you done to use your influence for good?
How has someone else's influence helped you share a message or spread a cause?
Photo Credit: Tom Raftery, Flickr Creative Commons