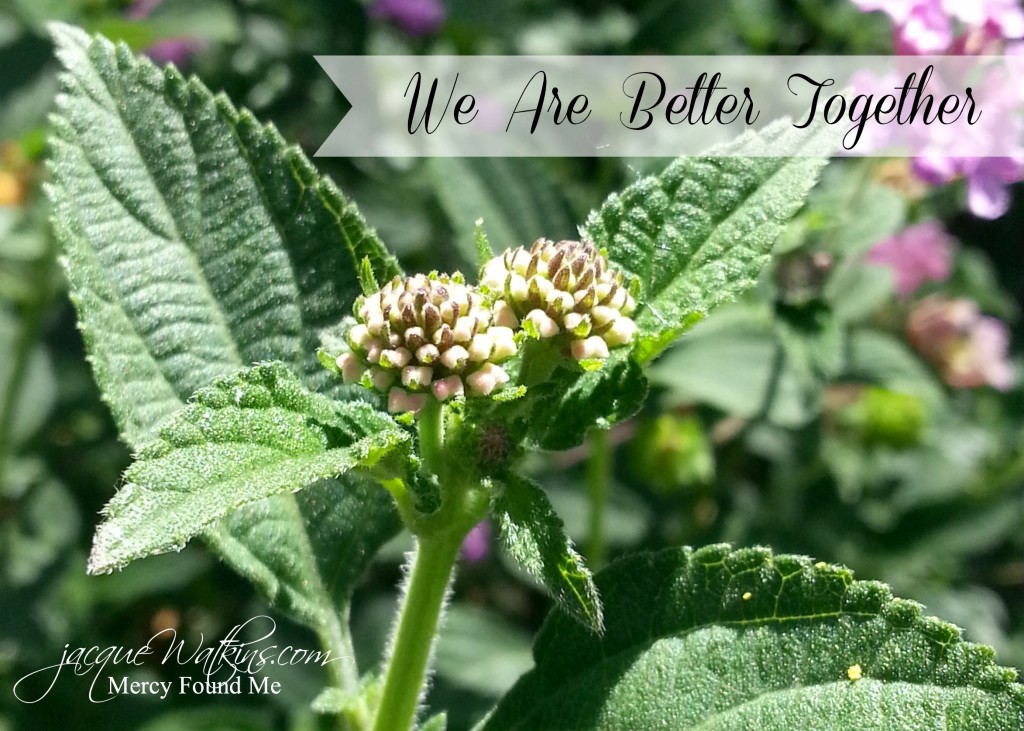 Every Friday the emails start rolling in, and they continue arriving one by one throughout the weekend. One at a time, I download the attachment and listen to each voice recite scripture.
We are in this together.
A group, just over ten of us, with a unified goal.
Acquaintances brought together with passion and conviction to learn God's Word and hide it in our hearts.
One verse at a time we read and repeat, meditate and learn, memorize and recite.
In three different versions of Romans Chapter 1, there is something powerful and encouraging as I listen. Their voices lift me up and give me the confidence I need to continue on, in what seems to be an impossible memory project.
We are always better together than we are apart.  [Tweet that]
We were made for each other–made to encourage, edify, strengthen and support.
We were created to connect and relate, because something changes for the better when we do.
Our doubts are shattered,
Our anxieties are calmed,
And our fear is demolished.
Paul, the writer of Romans, spent years connecting with others. He traveled extensively, establishing churches and investing in the ministry of each city. And he was faithful to stay connected with each of them, even when He was gone. He wrote letters and sent messages and longed to encourage them in their faith.
Paul knew it was connection that brought credibility. And credibility gave weight to his message. Although he was called as an apostle of the living God, his humility set him apart, facilitating his connection with both the Jews and the Gentiles in powerful and influential ways.
As we walk through this life, seeking to know God and glorify Him in our lives, we are indeed lifted and edified because of our relationships with each other.
Our companionship enhances our faith.
Our faithfulness increases our trust.
And that trust in one another is the foundation for love to grow between us. [Tweet that]
A kind of love God intended for us to experience all along.
As we live a life of faith, community and companionship are a gift. A gift that unwraps itself in every conversation, every letter sent, and every text received. Every interaction boosts our confidence and propels our perseverance, as we continue running toward the Savior who delights in our pursuit of Him.
We were made for each other.
God designed us to impart spiritual gifts to each other to make each other strong. Love and joy. Peace and patience. Kindness, goodness, faithfulness, gentleness, and self-control.
We become stronger together because we are not alone.
This very day, may we know the beauty of community, right where we are.
May we become the kind of friend we are longing to have in our own lives. 
May we be the one who…
Says that encouraging word,
Sends that random letter,
Or dials that number on the phone.
May we purpose to pursue connection and participate in community. And as we do, may we be encouraged and inspired because,

We. Are Not. Alone. 
God, whom I serve in my spirit in preaching the gospel of His Son, is my witness how constantly I remember you in my prayers at all times; and I pray that now, at last, by God's will, the way may be opened for me to come to you.   I long to see you so that I may impart to you some spiritual gift to make you strong–that is, that you and I may be mutually encouraged by each other's faith. Romans 1:9-12 (NIV)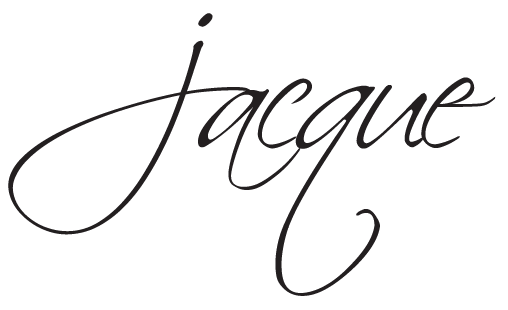 What has community done for you?
How has it lifted you up and helped you go on?