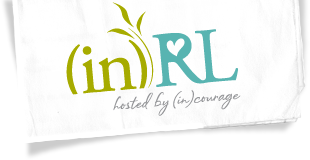 It all started with Angie Smith and her blog Bring the Rain. My friend Kathy had been reading her words for a long time, and one day was introduced to Ann Voskamp through Angie's blog.
Kathy and I had become friends in real life while attending a small couple's home bible study through our church.
Every Tuesday night, for three years, we met in the comfort of that home … eating, fellowshipping, and learning about God's Word together. I loved that community.
I'll never forget the January day in 2011, when Kathy called as I sat in the Ft. Lauderdale airport waiting for my flight. My husband and I had been on a cruise for our 10th anniversary and were on our way home.
"You not going to believe this book, Jacque. You have to get it before you leave … you won't be able to put it down…"
I fumbled on my phone to find the book online, to purchase and download it in time for my 5-hour flight back to California. And I don't think any flight went faster than that one, as I soaked in the words of One Thousand Gifts, with all their beauty right there before me.
It wasn't long after that, Ann's site led me to a community online called (In)courage, Home for the Hearts of Women. As I began to read, post after post was saturated with endless encouragement, and I grew to look forward to that post in my inbox every day.
I began connecting on Twitter with others who read (in)courage, and soon established online friendships with other (in)courage readers … women who loved God and others too.
My online friendships transformed into in-real-life ones, as I had the privilege to meet many of them in person at a conference called Allume that October. What a gift they were, and still are to me!
And this past year, I am one of the (in)couragers, co-leading one of many online groups, cultivating ongoing community and relationship with each other.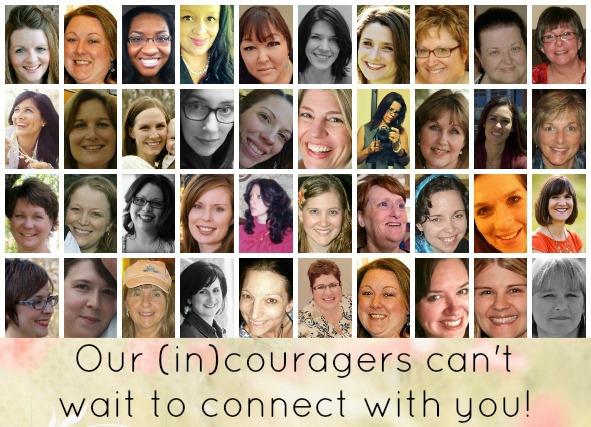 There are so many wonderful groups … Bible study groups, moms groups, military or ministry wives groups … caregiver groups, writing groups, homeschooling, and empty nester groups … and there are groups for those struggling with chronic illness, depression, infertility or children with special needs groups. Really, no matter where you are or what you need, there's a community of (in)couragers waiting for you. All of them led by some amazing women with generous hearts.
For RSS and email subscribers, click here to view the video
In the fall, I co-led our online (in)couragers community in reading Lysa TerKeurst's book Unglued. Over ninety of us met every week, discussing the chapters and enjoying a private Facebook page to get to know each other more, as we learned to make wise choices in the midst of our raw emotions.
And this spring, our (in)couragers community is learning how to take the shattered pieces of our lives and allow our hearts to be mended by God, as we read Angie Smith's book, Mended, all together … over seventy of us being made whole in community.
My life is richer because of this beautiful (in)courage community and I'm so thankful to Angie for being faithful in the little things that began it all … thankful for how God took her words, and used her faithfulness to bring me into this beautiful community I've come to know.
We were never created to be alone.
God made us to crave relationship with Him and connection with one another … and community is His answer–a place to be heard and valued, supported and loved.
Whether it's in real life or online, community is a gift that never ends. ←Click to Tweet
Because there is so much value in community, (in)courage is hosting the 2nd annual (in)RL conference, an opportunity to deepen our friendships in real life.
There are many meet-up locations for you to attend, in cities all over the world, with a wonderful agenda in store. And I'm hosting one of them again right here in my home. We had such a fun time last year and I can't wait to connect with everyone this year too!
Wherever you are, community (in)ReaLife , is coming to you for FREE, right where you are.
So won't you take a step into community? 
Join us Saturday April 27th for (in)RL…
I think you'll be surprised to learn the blessings God has in store,  as you step out and into the richness of community that God has waiting for you … community you were created to enjoy!
To Register for (in)RL … click here

To find a local meet-up near you … click here

(And if you live anywhere near Southern California,

you're welcome to join us at the meet-up at my house … by clicking here)
I sure hope to see you there!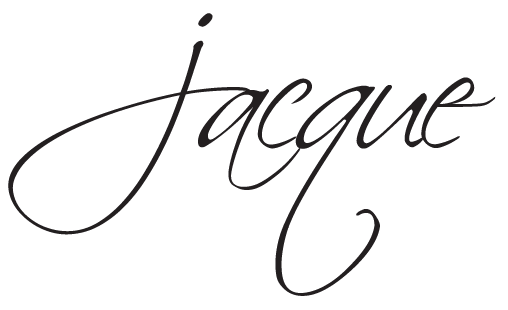 What is your favorite experience in community?
What is one fear that holds you back?