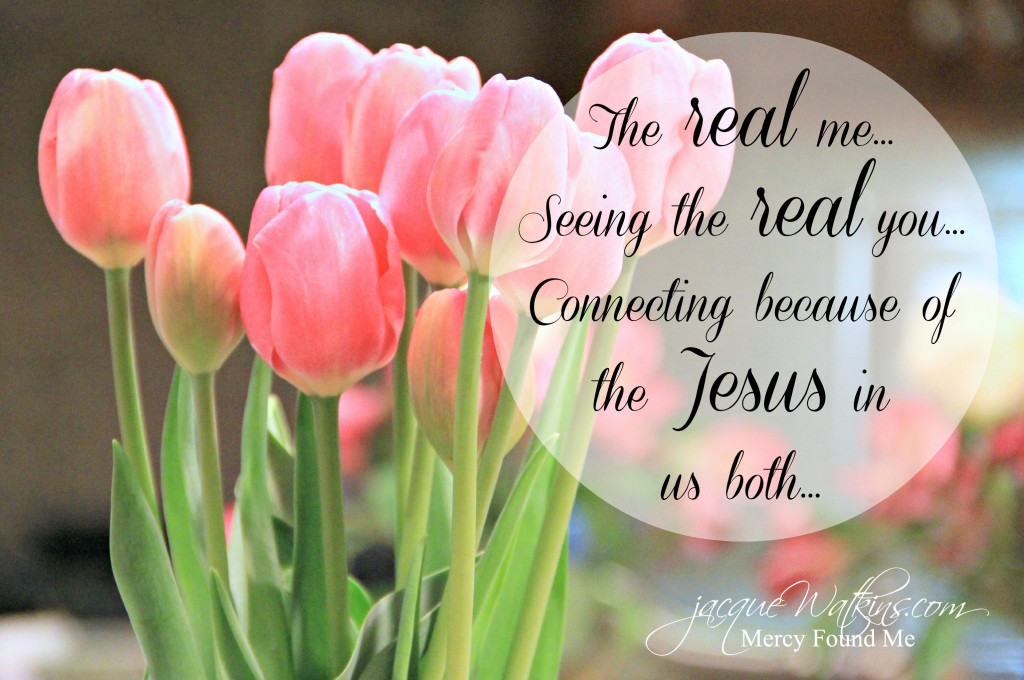 God always knows just what we need and He orchestrates everything to be beautiful in His time.
I'm a relator and a communicator and there are few things I love more than to connect with others.
I believe in community, and connection, and the powerful beauty that blooms when two hearts are seen by one another.
I believe in the risk of relationship, and in choosing to look past the superficiality of a moment, to the authentic realness of another.
So you can imagine how thrilled I was, as I prepared to host my second (in)RL conference with my sweet friend Denise–a conference connecting women in real life, right where they are, sponsored by Dayspring's (in)courage.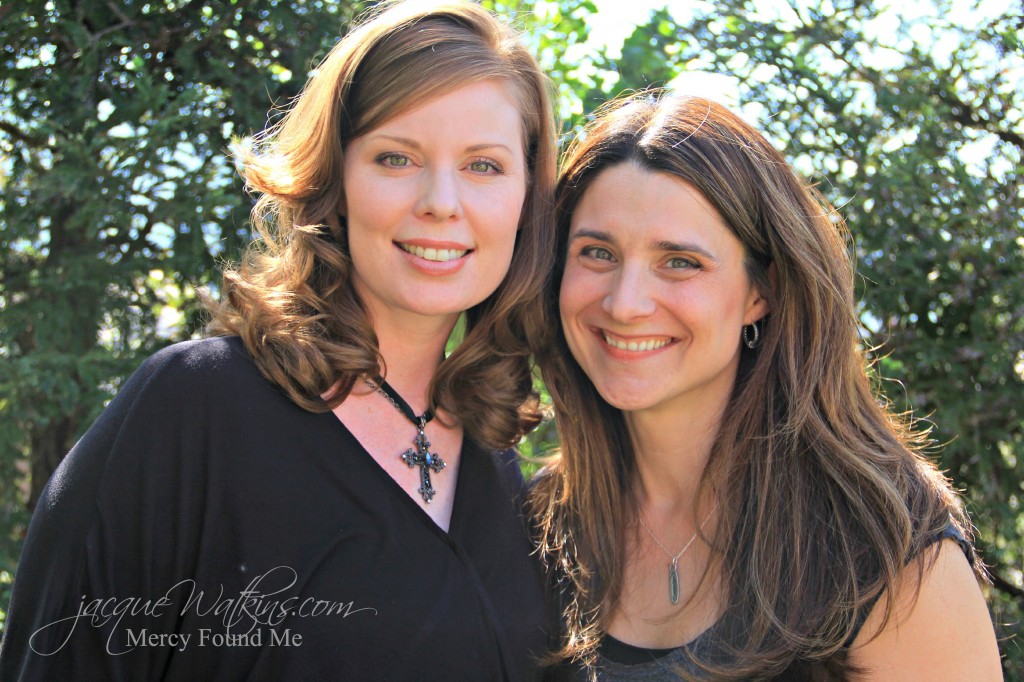 I was so surprised. Unlike last year, women actually signed up! Women who were strangers to me, who wanted to come meet together in real life. And eventually there was fourteen in all. Fourteen! Now I know that doesn't sound like a lot to you, but compared to zero ahead-of-time RSVP's last year, let's just say I was Oh. SO. excited!
But then … three days before the conference, it began. One woman after another wrote to say they wouldn't be able to come after all, sending her wishes for a wonderful time.
My heart sank.
Was it me?
Was something wrong?
Were they afraid?
Why couldn't they come?
For three days before the conference, the messages continued, with the last two messages chiming in early Saturday morning. Denise and I were down from fourteen to just three.
The crazy thing was, for the past months I'd been praying God would send just the right women to our in-real-life meet-up.
I asked Him to open doors for connection and to provide opportunities to love on broken hearts … hearts broken by community, by life's circumstances or by even by past failure.
And wow! That balmy California afternoon, God answered my prayers! The three women came, bringing their smiles, chocolate brownies, and gorgeous pink tulips.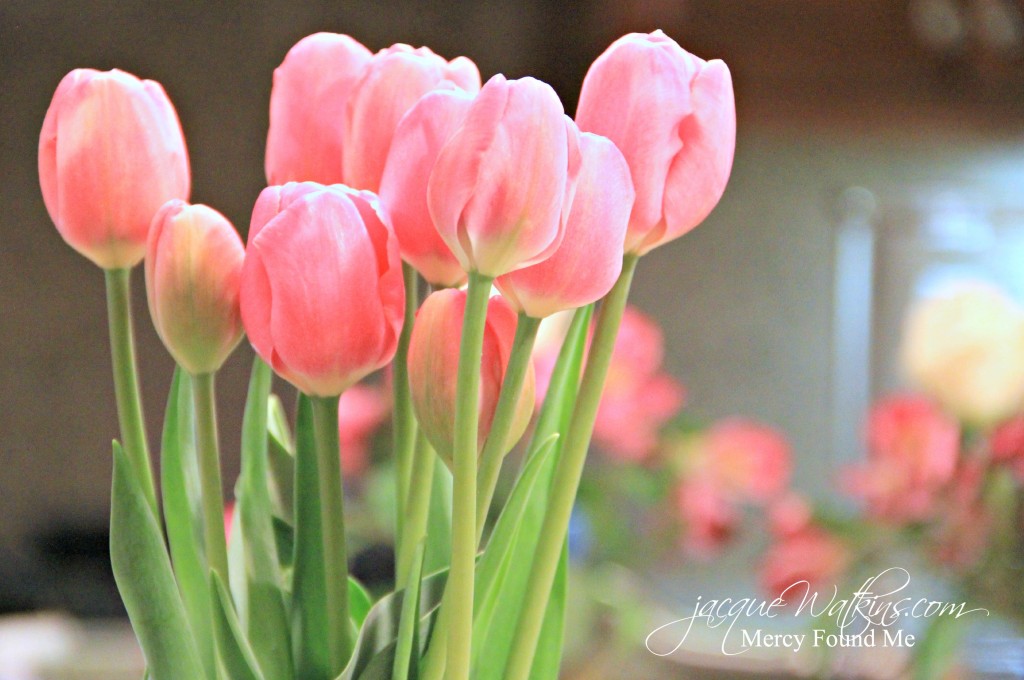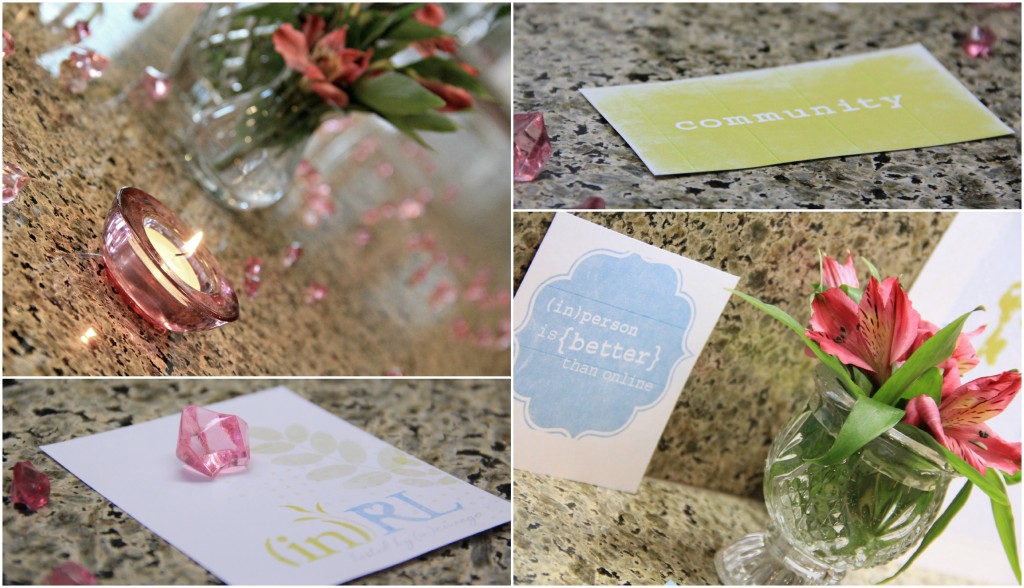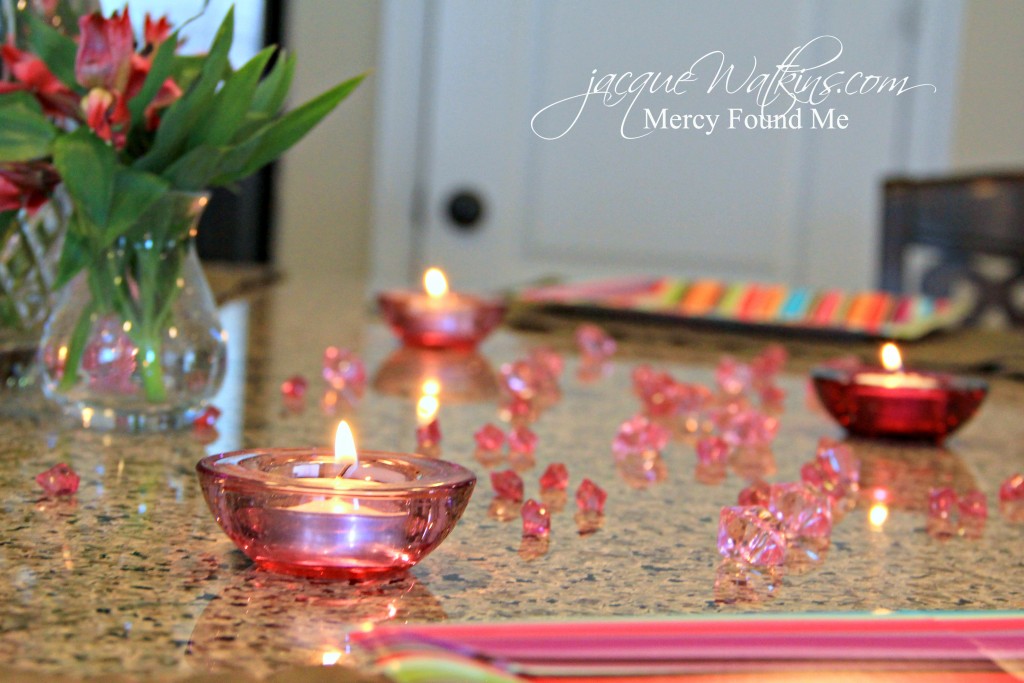 Denise and I had the most splendid time loving them and listening to them … with them loving and listening to us in return.
The moving (in)RL keynote kept us all nodding our heads and moaning our mmmm's after each woman shared…
How to stay, even when you've been hurt.
How to stay through sickness, loss and sadness.
How to stay through life's transitions.
How to stay when you don't have time,
And how to stay because it's the right thing to do.
Oh how the words of the (in)courage women resonated with each one of us, serving up nuggets of truth that fed us right there.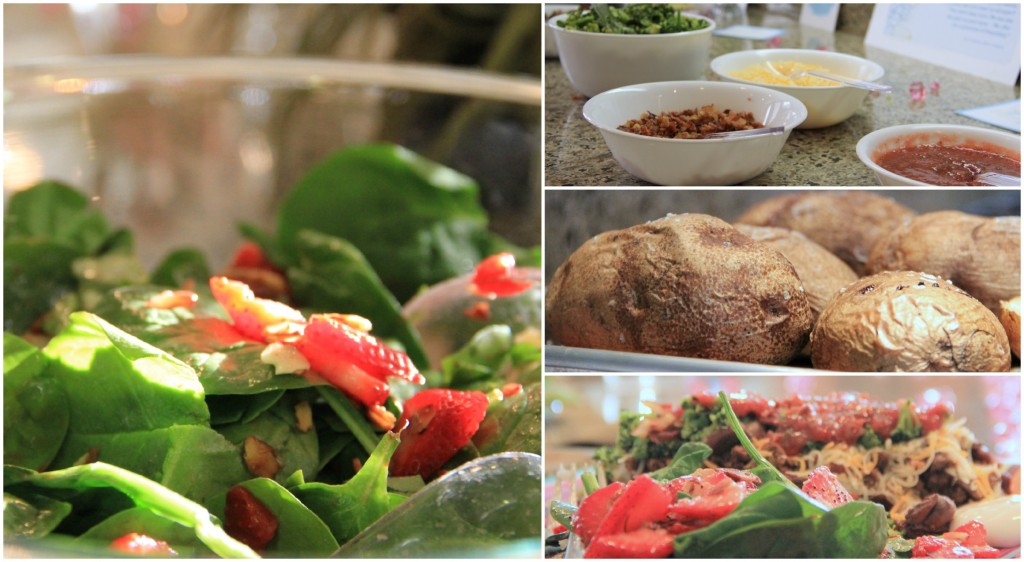 We stayed and talked around the kitchen. And as we casually loaded our plates, and plopped onto the bar stools at the counter, the transparency of the women on that video set the precedent to inspire our sharing with one other.
You see, it wasn't just about being brave enough to show up at a stranger's house and risk interaction (in)RL.
It wasn't just about drinking iced tea and eating baked potatoes with loads of toppings and strawberry spinach salad on the side.
No.
It was about the real me, seeing the real you, and connecting with one another because of the Jesus in us both.  [Tweet that]
It was about our stories, and pure transparency, and us bonding in our brokenness.
It was about staying even now, here, in real life.
We were strangers. Yes. But we were sisters in Christ too.
We were sisters sharing who we really are, where we've really been, and who we are becoming in Him. 
Sisters in Christ sharing all the ways we've been broken…
By divorce, or a move across the country,
By surviving cancer, or being bedridden and housebound for a year,
By loving an unbelieving spouse, or by trials in the workplace,
By the death of an adult daughter and the months of drowning in deep grief…
Broken, yet mended by Him.
We discovered in our short time together, the countless obstacles we face which threaten to kill our joy. And one of the ladies shared the way she stayed afloat, instead of drowning, after the death of her adult daughter just two years ago … she counted one thousand gifts and beyond. And counting and naming gifts had changed it all.
The day after our gathering she sent me a picture of her journal, with us as new friends being right there amidst the counting. What a gift!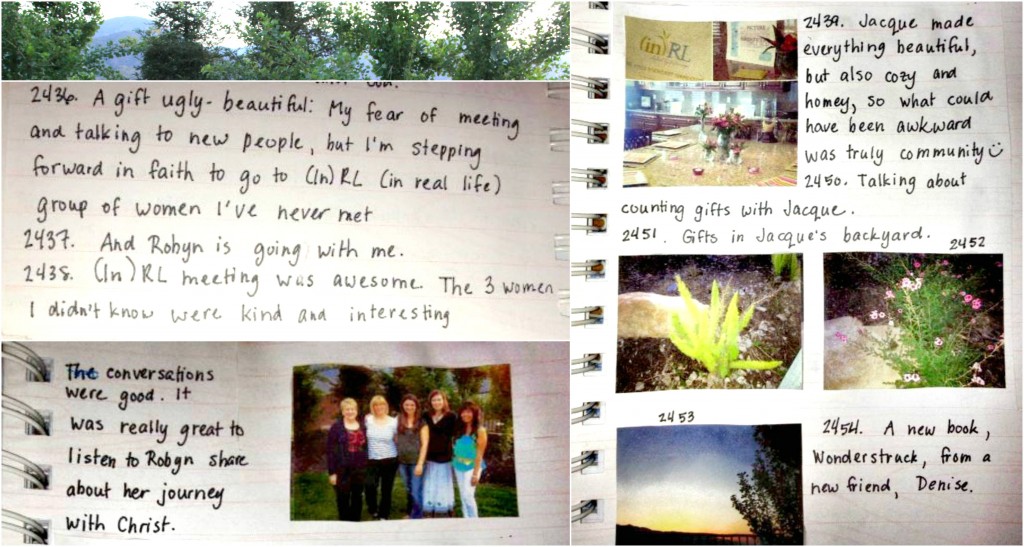 God knew just what we all needed (in)RL that Saturday afternoon. 
God knew as we came together, there would be much bonding through brokenness, and that is a gift of pure beauty from Him. [Tweet that]
It was a gift of connection…
A gift of opening our hearts to one another and seeing each other not as we are, but as who we can be in Him.
A gift of authenticity and friendship beginning (in)RL.
New journeys starting, and new thoughts of how to stay were taking hold, with much grace offered to our own hearts along the way.
Small really is the new big, and I'm so thankful for how God orchestrated it all. For how He knew just what we needed and how our hearts were touched and changed.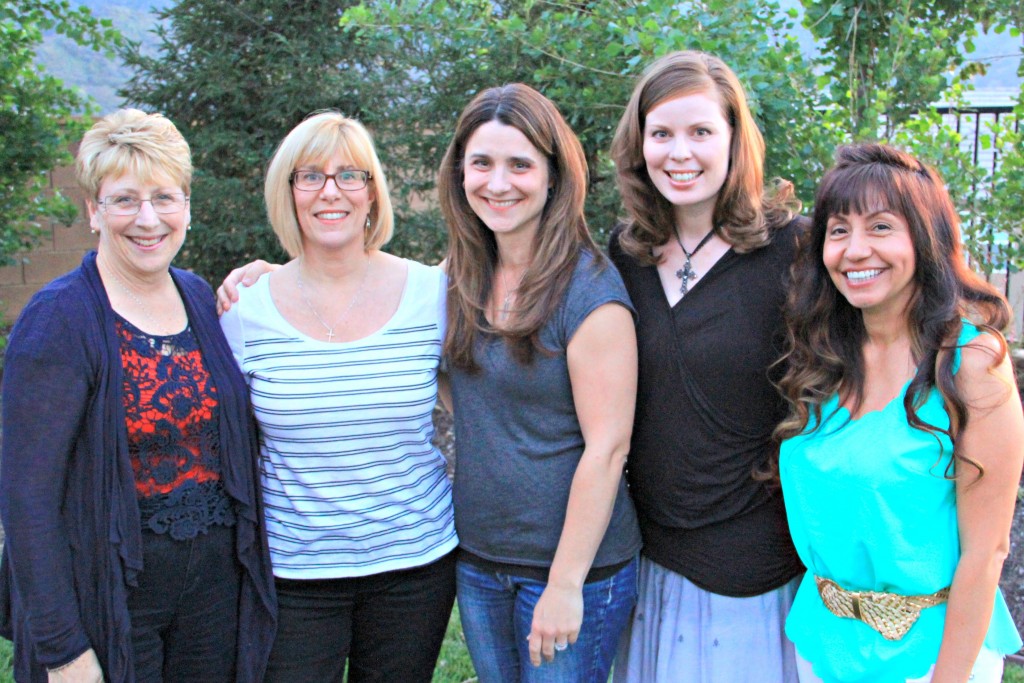 The hours seemed to fly, and when it was time to go we squeezed one another and left giving thanks for our (in)RL time together … a time we all needed .. a time leaving us with hope…
Hope to risk more,
To build bridges more,
To die to self more,
And to stay, even when it would be easier to run.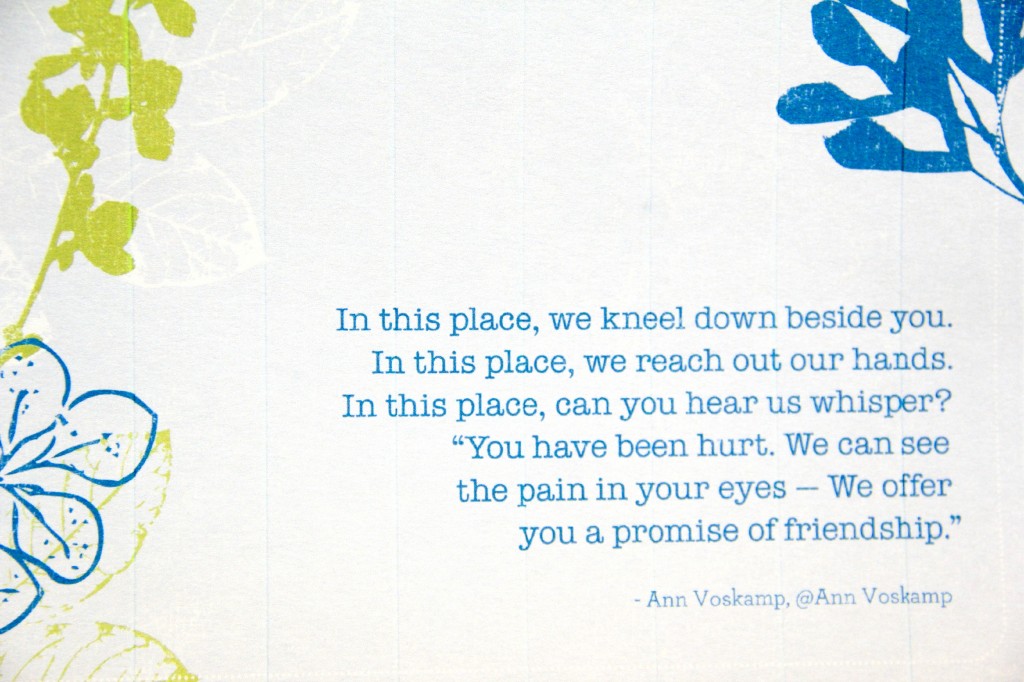 Thank you Lisa-Jo Baker for your God-sized dream, realized (in)RL, and for all the wonderful people at Dayspring's (in)courage who made (in)RL possible. What a gift you all are, not only to me, but to thousands of women!
Now I am blessed with three new friendships (in)RL, having bonded through the beauty of our brokenness and through the goodness of the mending we are finding in Him.
God is so good.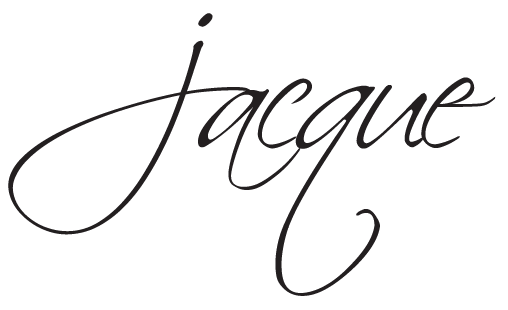 Has brokenness ever bonded you with someone?
How has friendship been a gift in your life?
To purchase the (in)RL 2013 DVD – The Challenge to Stay in Community click here

Enter code INRL2013 for 25% off
To read about all the (in)RL meet ups around the world,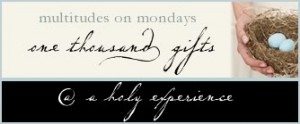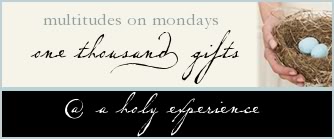 *This post contains affiliate links.