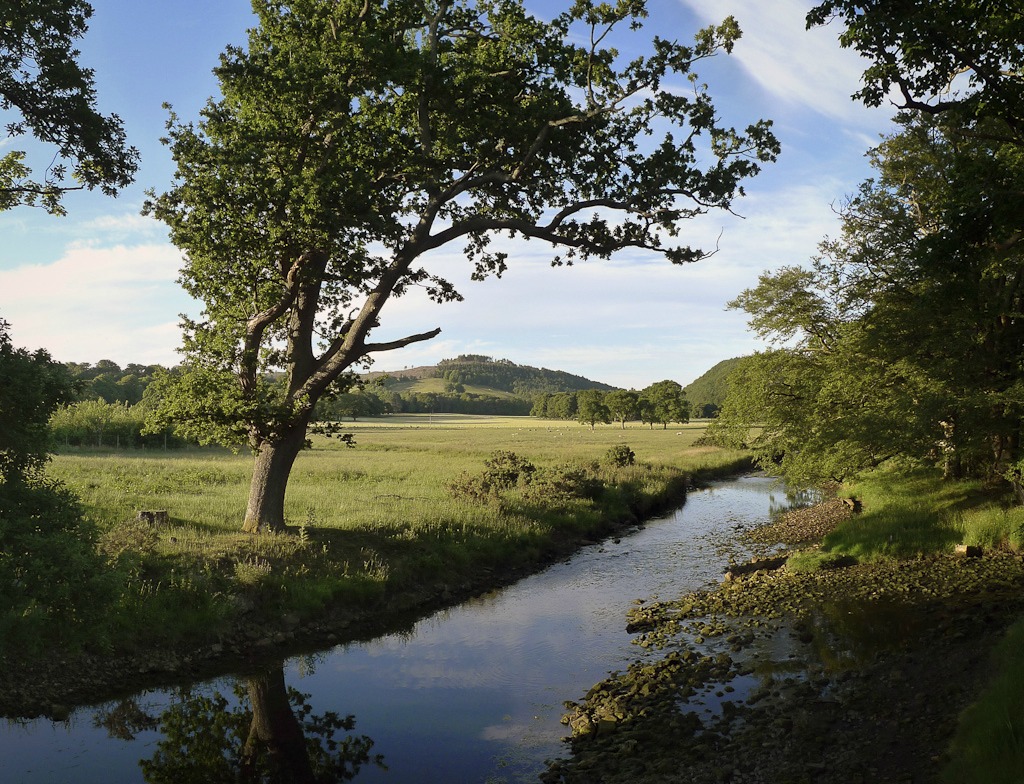 I see the word Lisa-Jo posts last night, as I park the car in the driveway–finally home from a long day at work. The word is afraid.
And I love this five-minute-Friday community…a group of women who write from their heart and link-up their words every Friday, with posts based on a one-word prompt given by Lisa-Jo. They're beautifully encouraging and their thoughts always heart-lifting, and I look forward to joining them in a party of words.
I stand in the shower with the warm water pouring down and I ponder the word.
Afraid.
Hmmm, what am I afraid of? What has been the result of fear in my life? And I'm surprised at how much I can think of…so many thoughts, so little time to write.
It's 11pm and I try to sit and write words, but my eyelids hang heavy and I end up falling asleep. I'm never very good at getting it done in five minutes. And when morning comes, I'm not sure there's time to write today.
But as soon as we start school this morning I know I must.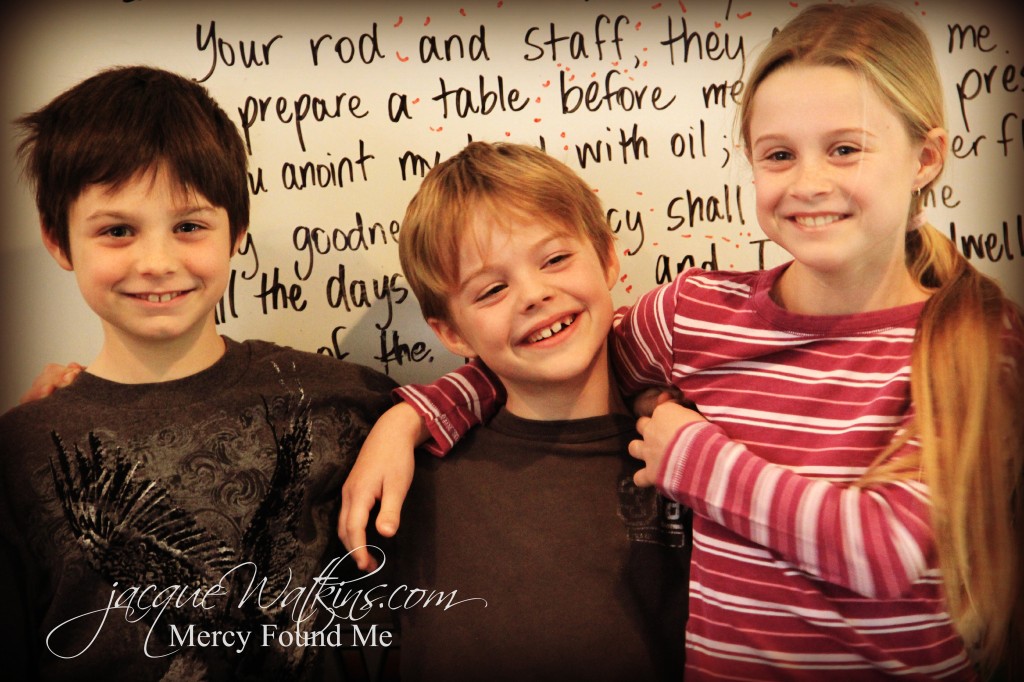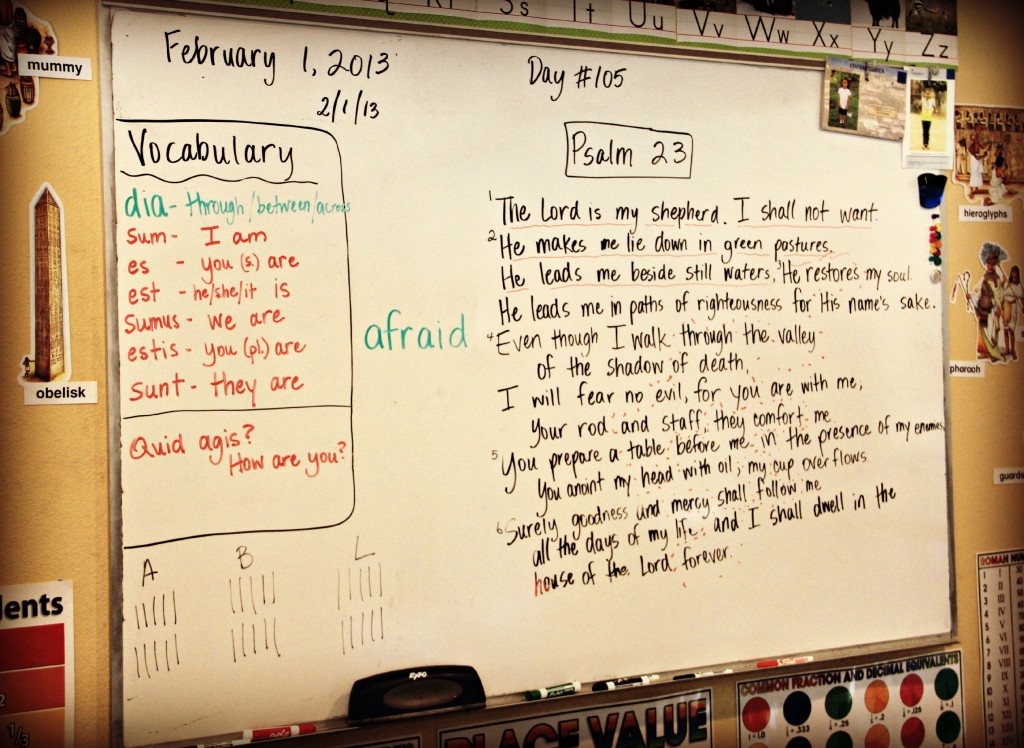 They stand in front of the white board and recite it with confidence—this most-famous Psalm of all.
And sometimes the significance of a familiar thing loses its impact because it's become so familiar.
They begin…with what they think is just a regular Friday memory-work test, and are confused when I'm teary and emotional by the end.
The words. These words. They pierce me in an unexpected way.
For weeks this has been the assignment, and we've been practicing it, and now they're simply standing and reciting the whole of what they've learned.
But the words.  No wonder they are a comfort to millions of people.
It's perhaps the most famous passage of scripture, words I've known by heart for years, and yet today, they unlock a dam of gratitude in my heart, and the whitewater rushes out, flowing with a fury I've not known in a while.
The Lord is my shepherd. I shall not want…
He is always watching me,
Protecting me,
Steering me from danger, even when I'm unaware He's there.
He makes me lie down in green pastures. He leads me beside still waters, He restores my soul…
He brings peace, calm stillness and cool breezes.
And to my broken, sinful heart?
He is making it new, moment by moment,
Restoring it, making me whole, conforming my heart to His.
Even though I walk through the valley of the shadow of death, I will fear no evil, for you are with me…
You are with me.
Ahhh. He. Is with ME.
Why is it so hard to remember this?
In every moment…
No matter what I'm facing,
No matter how bad my circumstance,
No matter the job loss, the relationship glitch, or the loneliness that comes and goes,
He is with me, even there. And He comforts me.
But my heart is prone to worry, with a tendency to be afraid … trying to control the circumstances myself and the outcome too.
Sound familiar? Yes. I thought it would.
And so, sweet friend, I'm praying for us all,
That we may rest in knowing He is there.
That we may not be afraid,
That we may be still and know He is watching, leading,
Restoring, and comforting us through it all.
Because He is our shepherd.
May we stay close to Him, listen closely to His voice, and walk with Him by the still water … unafraid and aware of His presence through it all.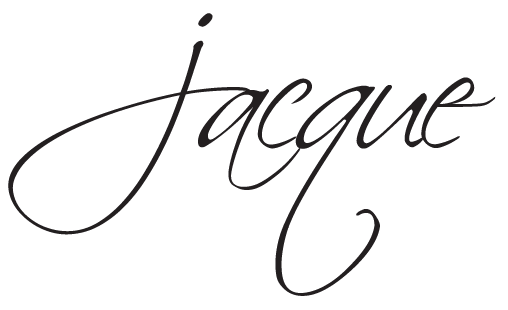 How is your heart prone to worry?
What makes you feel most afraid?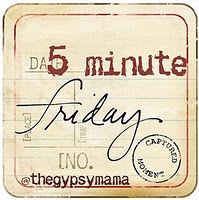 I'm joining Lisa-Jo, over at her site today, to take five minutes and just write without worrying if it's just right or not. The challenge is to write for 5 minutes flat with no editing, tweaking or self critiquing, with the prompt she gives. And today, her prompt:
Afraid…
Photo credit: colinjcampbell, Flickr Creative Commons