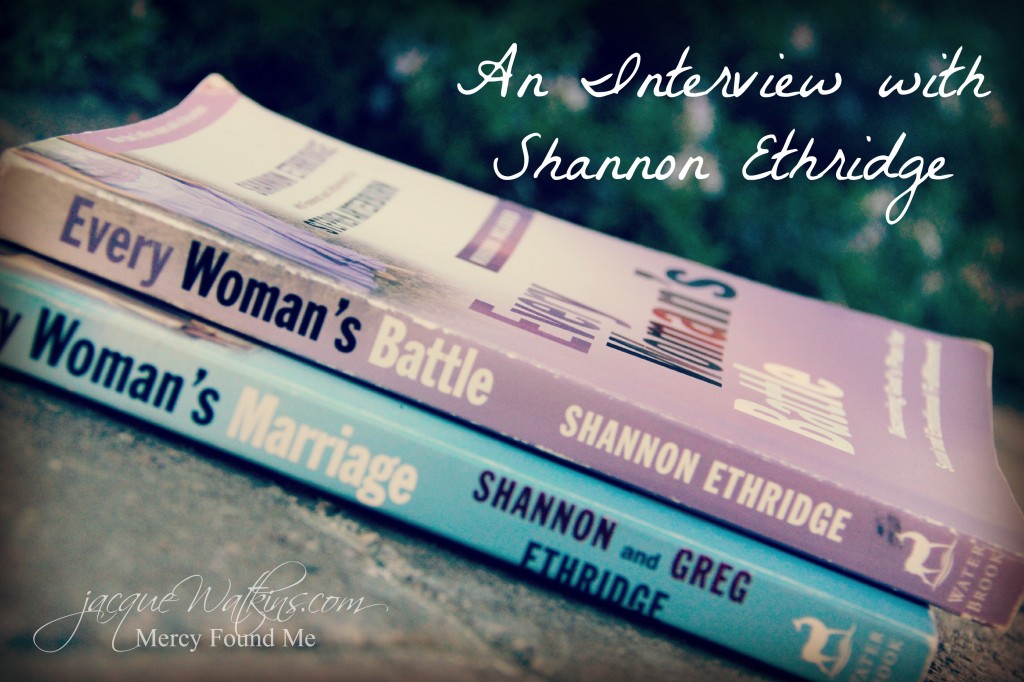 In the years following my affair, God began healing my heart from the self-inflicted wounds that had scarred me. He began to reveal Himself to me in ways I'd never known before, and as I surrendered to Him, He began to use me more than I ever imagined he could.
The truth is, our brokenness allows God's glory to shine through our cracks, revealing more of Himself to the world. ←Tweet That
And sometimes, in our healing journey, there's someone whose influence is profound and deep, and we are changed. God uses them as mentors in our lives, to carry us farther along, to grow us stronger, and to lead us more toward Him.
And for me, that someone was Shannon Ethridge.
I still remember the day I found her book on that Barnes & Noble shelf. How could I not pick it up when I read the title on the spine? Every Woman's Battle: Discovering God's Plan for Sexual and Emotional Fulfillment
I had been asked to teach a women's Bible study that summer, which was the open door God provided as He was asking me to share my story publicly for the first time. But I was unsure how to go about telling it, or how to use it in a practical way to help women heal from the pain of their own stories.
And that's when finding Shannon's books and ministry were such a gift to me, providing just the inspiration I needed. As I opened the books and took in her words, I began to wish I'd had access to them years earlier. Her wisdom, experience, and transparency were life-giving to me, and I began to devour every single thing she had ever written, and listened to every speaking session I could find. She spoke of emotional fulfillment, sexual integrity, intimacy with God, and intimacy in marriage … with powerful, moving, and life-changing words for the hearts of all women.
Her words and ministry changed me, and helped heal me, as I wrestled through the issues still weighing me down.
And today, what a privilege to have her here, as our guest, sharing her helpful words of wisdom.
Shannon is a million-copy best-selling author, speaker, lay counselor, and advocate for healthy sexuality with a master's degree in counseling/human relations from Liberty University. She has spoken since 1989…
Challenging adults and teens to embrace a life of sexual integrity,
Encouraging married couples in their pursuit of sexual and emotional fulfillment,
Counseling women who have looked for love in all the wrong places,
And equipping parents to instill sexual values in children at an early age.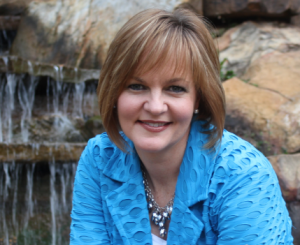 I talked with Shannon recently about her ministry and her message.
And I'm confident her words will change you and move you more toward the grace and mercy of God in your own life.
Read on, and be blessed!
How was your ministry birthed out of your own brokenness?
I graduated from the school of hard knocks when it comes to sexual integrity. After being sexually abused by several uncles as a pre-teen and feeling so emotionally disconnected from my father most of my life, I naturally gravitated toward sexual relationships to medicate my emotional pain. It took many years of "looking for love in the wrong places" before I realized that I was actually craving deeper levels of intimacy than were humanly possible. I was searching for God, but settling for sex. I'm thankful I've experienced enough healing that I don't feel the need to do that any longer — and so is my husband!
How are our sexuality and spirituality related?
Sexuality and spirituality are simply two sides of the same coin. It's the only two things that ALL human beings have in common – regardless of race, religion, economic status, age, or education level — we're all spiritual beings, and we're all sexual beings from cradle-to-grave, from womb-to-tomb. There's no "switch" we can turn off to escape either of these realities, so we're better off embracing these two components of our being and figuring out how to mesh the two together such that our sexuality and spirituality create synergy in our lives rather than remain constantly at war with one another.
As women, how does our thought life affect our satisfaction and connection in marriage? What pitfalls should we avoid in our minds?
Extramarital affairs don't start in the master bedroom, but rather, in our own minds. We mentally rehearse how we're going to respond to certain temptations should they arise. I suggest we use our mental energies wisely, envisioning how we will walk away from unhealthy emotional entanglements, as well as how we can keep the home fires burning. We're often obsessed over "newness" and excitement simply because we aren't keeping our marriage infused with energy and passion. Rather than running toward relational intensity, we need to learn to appreciate genuine intimacy.
Many women have sexual secrets they are ashamed of, or have histories of sexual impurity. In your experience as a counselor and speaker, how do our sexual histories affect our marriage?
THAT is exactly what I get so excited about helping women discover — as a writer, speaker, and especially as a certified life coach as I work one-on-one with women or couples! We all grow up with a certain "lens" through which we view our own sexuality (as well as the sexuality of our spouse), and the people who contribute most to the formation of that lens are (1) our parents, (2) our peers, and (3) our earliest sexual experiences as children or teens. It's incredibly important to press the pause button, examine the validity of those messages, and adjust our lens in whatever ways are necessary to truly enjoy the God-given gift of healthy sexuality without any guilt, shame, or inhibition!
Do you recommend a "no secrecy" policy in marriage? How dangerous are sexual secrets?
There's a saying in the recovery movement that "you're only as sick as your secrets." I don't think hiding behind a mask serves any purpose other than to feed our insecurities. We wonder, "how could this person possibly love me if they knew the 'real me' and knew what I'd done?" Vulnerability is scary, but it is the key to genuine intimacy, which is best understood by breaking it down into syllables: in-to-me-see. When we allow another human being to see everything about us – the good, the bad, and the ugly – and they choose to remain in relationship with us, that's ultimately incredibly healing. We're wounded in relationship; therefore we're most likely to experience healing in relationship, not independent of it.
After sexual failure, how does a person begin to forgive themselves and shed their guilt and shame?
This is where the spiritual rubber meets the road. First, you must separate yourself from the sin that's entangling you before you can begin to walk in freedom. If it's a sinful relationship, or just poses more temptation than you want to handle on a regular basis, then have the courage to END it! Then you can begin the healing process, but not until. Then we must ask ourselves, "Do I truly believe that what Christ did for me on the cross was ENOUGH to cleanse me of even this sin?" Your answer to that question reveals far more about you than it does about God. You'll never completely shed the guilt and shame until you can answer that question with an absolutely positive, "YES!"
When a woman is betrayed, either by pornography or infidelity, what immediate steps would you advise her to take?
It's okay for a woman to stand her ground and refuse to "share" her husband – either with another woman in real life, or another woman on some computer screen. If she's stealing your husband's sexually energy at all, she's robbing YOU. It's okay to expect your husband to seek the help of a counselor to get to the root issues of what's really going on in his life. I assure you, it's not just about sex. Men, like women, often use sex to medicate their emotional pain, so understanding "where it hurts" is key to helping him live a life of sexual integrity rather than compromise.
What life-giving words would you offer for a woman needing to heal in the aftermath of sexual abuse?
You did not deserve to be sexually abused, regardless of what you may have done or said, especially if you were merely a child or teenager. Don't hold on to the shame that belongs squarely on the shoulders of your abuser. But be careful not to project that blame onto someone who doesn't deserve it, such as your spouse. I often have to remind women that "your husband is not your abuser." Remember you are valuable and loveable simply because you are a child of God. Even if someone has disrespected you and used you, nothing can take away from your value as a human being. Nothing. So don't let your sexual abuser continue to mentally abuse you one more day. Take back your dignity and self-esteem, and know that you are worthy of love, attention, affection, and respect.
With everything that you have going on in your own ministry, why did you decide to start mentoring aspiring writers and speakers through your B.L.A.S.T. Program (Building Leaders, Authors, Speakers & Teachers)?
Lots of people feel as if God has entrusted a special message to them, or they have a powerful testimony or life story to share, but they don't always have the vision for how to "give birth" to that message or ministry. In fact, over 80% of people feel as if they have a book somewhere inside them, but less than 1% ever sit down to write it, and only a small fraction ever get it published. That's a shame. I wanted to see more people stand up and shout their message from their own mountaintop so that the cause of Christ can be advanced all the more in my lifetime. The 12-month online B.L.A.S.T. mentorship program is my way of multiplying my ministry efforts exponentially. As others develop their own writing and speaking platform and people's lives are changed for God's glory, that's victory for "our team!"
As you speak about healthy sexuality and spirituality, what is the most common question women ask?
When I share my testimony, women most often comment, "Your story is just like my story!" And then they want to know, "Where do I even begin the healing process?" That's why I've written the books that I have – for women who are ready to pursue a lifestyle of sexual and emotional integrity, sexual intimacy in marriage, and spiritual intimacy with Christ.

The Every Woman's Battle Series will help women recognize any dysfunctional relational patterns in their lives and safeguard their marriage against temptations.

The Sexually Confident Wife and The Fantasy Fallacy will help readers develop a richer understanding of their own sexual thoughts and feelings and help them overcome any hurdles that hold them back in the bedroom.

And The Completely His Series will help women look for love in the right place by embracing their role as the beloved bride of Christ.
I'm so thankful to Shannon, for the ministry she's doing and the way it helps bring encouragement and healing to so many hearts.
Is your heart still wounded by past experiences, choices, or dysfunctional relationships?
Has your marriage hit an impasse, leaving you hurting each and every day?
Are sexual issues consuming you, with nowhere to turn?
Or is there something holding you back from the authentic connection and intimacy with God that you crave?
Please know today … you are not alone.
God loves you and wants to heal every aching part. Our longing for wholeness is real, and God created us to be complete by knowing Him.
If your heart is miserable, confused, or hurting today, I am praying for you … that you may find the courage to reach out and tell someone, and then sink in to one of these amazing resources, that I promise will bring clarity and insight to your heart.
Be prepared to be moved, and changed, and healed.
Because of Him, may it be so!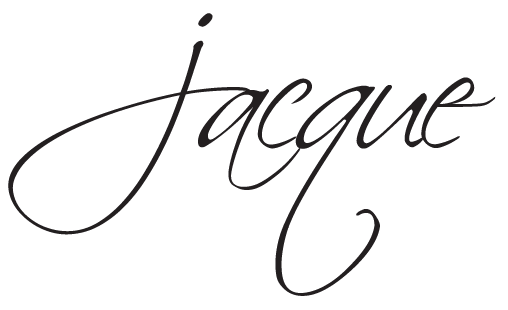 Which of Shannon's insights helped you the most?
What would you still like to know?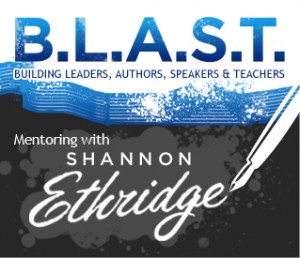 And you too can benefit from the B.L.A.S.T. program! I am the recipient of the Allume B.L.A.S.T. scholarship for 2012, and will be beginning the program this March, and I can't wait!
Early bird registration rates apply until February 5th…To register or learn more about B.L.A.S.T click here, or follow B.L.A.S.T. on Facebook here.
You can also connect with Shannon at her site, and on Facebook, Twitter, or Pinterest.
**This post contains affiliate links.