God uses even the most broken vessels to shine His light through their cracks, reflecting His love to the world.
As I returned to my cabin, my steps felt lighter. And it's amazing how three hours alone with God can begin to set a heart free!
I met up with the ladies, and as we made our way to dinner, I had no idea what was in store.
We passed around the salad and the bread, and as the main dish arrived I couldn't believe how the conversation spontaneously turned toward marriage again.
And then, it happened.
One of the ten women flung open the transparency door, in which I'd left a crack, the night before. And without hesitation she blurted,
"Jacque … why did you get divorced?"
And while the timing of the question was a surprise, for me, the answer was not difficult. I had answered that question so many times, always giving the "pat answer" to avoid all the details.
"We married young … came to an impasse … and over time…"
But as I gave the generic reply I felt the nudge inside my heart, "Tell your story".
But I argued …  and my internal rationalizations ravaged on.
Not tonight.
We JUST agreed on that for the first time this afternoon.
I'm not ready.
It's not organized.
I don't know what to include.
I just can't, not tonight…
When dinner ended, no sooner had I walked out of the dining hall, she ran after me,
"Can we talk?"
"Of course," I said,
And I felt the nudge again, "Tell your story" … and still I argued, hesitated, hemmed and hawed.
She continued to talk over my conflicted internal dialogue, sharing her story, which was surprisingly similar to mine.
For whatever reason, she was confiding in me, trusting me, and asking for my advice …  begging for help with her situation.
"God appoints people who do disappoint – to point to a God who never disappoints."

~Ann Voskamp
Reluctantly, I agreed to meet her back at her cabin, so we could privately talk.
I changed into my cozy clothes and walked over. But when she opened the door, I was surprised to find all her roommates there too–even Vicky, who didn't even know Jesus.
Was I really supposed to share with them all? Fear set in and doubt began to choke me. But the impression was clear. I knew it was Him, and I was determined to obey.
And we know that God causes all things to work together for good to those who love God, to those who are called according to His purpose. Romans 8:28 (NASB)
I shared my story that night, raw and unedited, spontaneous and unrehearsed. It was a very late night–one I hoped I wouldn't regret.
The retreat concluded the next morning with a salvation message and communion. It had been a life-changing weekend for me–opening the door to transparency, listening to God's voice, and obeying. God is so good and gratitude filled my heart for how He met me in that meadow—how I was going home changed.
As we were gathering our things, and preparing to drive down the mountain, Vicky approached me and asked if we could talk.
My stomach began to do flips.
Had my story disappointed her?
Had my failure killed her hope?
We walked a bit down the path and then she just said it, plain as day,
"I accepted Jesus this morning…"
I stopped dead in my tracks.
"Really? Vicky. That's wonderful!"
And after a long congratulatory hug, she profusely thanked me for sharing my story, because for her, it had changed everything.
And what if our stories, our very lives, are made for just that … to change everything? ← Tweet That
For so long she'd been torn about choosing Jesus, thinking she needed to have everything "sorted out" and her life "cleaned up" and "together" first. She'd been waiting for the right time—waiting so long.
But because of my story,
Because of my failure,
Because of God's ability to make even me new,
She now realized she didn't have to "have it all together" or "be perfect with everything in order" before she could accept Christ.
Because of what God had done for me, she knew He could do it for her too … even now.
I froze right there, speechless and in awe—our God weaving and working in ways that could only be Him.
I hugged her goodbye, so humbled.
It had been all Him … ALL Him, through broken me—broken and shattered by my own choices, now being mended and remade by His. ← Tweet that

Not just to be forgiven, but to be used as a vessel for Kingdom work of eternal value.
I was changed.
Forgiving myself was the hardest of all, not because God's mercy was not immediate, or His grace lacked abundance, I was simply a poor recipient of His grace.
To not forgive my own heart when He already had, degraded what He had done for me. And that realization changed everything.
By this we shall know that we are of the truth and reassure our heart before him; for whenever our heart condemns us, God is greater than our heart, and he knows everything. 1 John 3:19-20 (ESV)
He knows everything. He has forgiven us. And God is greater than our heart.
So friend, today, won't you let it go?
Set your heart free?
He longs to make all things new.
Because even when we make a mess of our lives…There is nothing too messy for Him.
Nothing too undone for Him to restore.
Nothing too broken for Him to repair,
And nothing so wasted He will not redeem.
NOTHING.
When mercy found me, yes, I was changed. But the fullness of the work God wants to do in our hearts is really a daily life-long process, allowing ourselves to be found by His mercy over and over again.
Mercy Found Me…
And I'm longing for it to find you too…
In whatever brokenness you endure,
Whatever mud through which you wade,
As you look to Him and surrender,
I promise. 
Just watch and see, it will not be … unredeemed.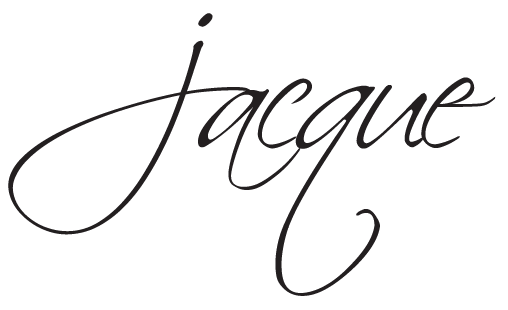 How did mercy find you?
What are you longing for God to redeem?
How can I pray for you?

To read ALL posts in this series, When Mercy Found Me ←click here
Unredeemed
Written by: Chad Cates, Brian David Petak, Tony Wood Recorded by:
Selah
The cruelest word, The coldest heart The deepest wound, The endless dark
The lonely ache, The burning tears
The bitter nights, The wasted years Life breaks and falls apart
But we know these are…  
Places, where grace is,
Soon to be so amazing
It may be unfulfilled,
 It may be unrestored,
But when anything that's shattered,
is laid before the Lord,
Just watch and see,
It will not be…
Unredeemed
  For every choice, that led to shame
And all the love, that never came
For every vow, that someone broke
And every lie, that gave up hope
We live in the shadow of the fall,
But the cross says these are all…  
Places, where grace is,
Soon to be so amazing
It may be unfulfilled,
 It may be unrestored,
But when anything that's shattered,
is laid before the Lord
Just watch and see,
It will not be…
Unredeemed
  Oh He will wipe every tear… Will not be … be unredeemed  
Places, where grace is,
Soon to be so amazing
It may be unfulfilled,
 It may be unrestored,
But you never know the miracle,
the Father has in store,
Just watch and see,
It will not be…
Just watch and see,
It will not be…
Unredeemed
 Photo Credit: Yug_and_her, Flickr Creative Commons