Just over a year after my surrender, I stood before the judge in my lavender suit.
There was no church, no pastor, and no aisle to walk–no white dress, no flowers, and no organ music. And there were never invitations sent, as I could count the number attending on my two hands.
In the presence of our parents, his brother's family, and my son, we married each other. And instead of a honeymoon, we spent the next week in our new home–a new start for all three of us.
New because the past year had been full of change and transition … and pain.
Because when mercy finds us, even though God's grace is enough, natural consequences remain … the consequences of our own choices.
Because of our hardened hearts, both marriages ended in divorce. And then, we continued our relationship … more failure.
We both desired to move closer to God, but how is that done when  hardened hearts continue to fail? It was the dichotomy with which we struggled … the reality we lived.
Our feeble attempt toward God began with a decision to stop the blatant sin.
We ended our sexual relationship.
Completely.
I moved in with my friend and her family, he rented his own apartment, and we set parameters for being alone.
We began attending church together, which was strange and awkward. We worshiped in each other's presence, listened to the teaching of God's Word, and talked together about our spiritual lives … none of which had been part of our relationship before.
Most people we knew were resistant to offer grace. Because to them, in order to give grace, our relationship had to end. It didn't matter that we were already divorced. To them, the fact was, staying together meant we hadn't changed anything–that we failed to show a repentant heart. It was too much to wade through and sort out. And as a result, almost all our relationships ended.
The loneliness of the life we were choosing was profound, and the pain so real.
God gives us parameters not to ruin our life, but to save us from pain. ← Tweet that

And although we desired to do right, pursuing righteousness always demands a cost…
A killing of pride,
A surrender of self,
And the humility to obey.
And until now, we hadn't fully been willing to pay it.

Towards the end of the year we began to make serious plans and met with our pastor to ask him to marry us. He sat quietly as we shared, and we were hopeful for what was to come.
But as we finished our story, the light of our hope was extinguished by his reply.
In the aftermath of divorce, his words were shocking and pierced deep.
"You need to stop your relationship, go back, and return to your marriages…

Return to the spouses of your youth, to the covenants you made.

I can not marry you.

I'm sorry."
Our hearts sank.
And with heads low and hearts bruised we left his office and knew what needed to happen next.
But after pursuing a continued life together for months, how could we go back?
The divorces were final … and to reconcile now?
We were crushed.

For so long we had done things our way, and now, this challenge. To do right would cost. And although it was possibly too late and the price would be high…
It was time to obey.
Has the Lord as great delight in burnt offerings and sacrifices, as in obeying the voice of the Lord?
Behold, to obey is better than sacrifice, and to listen than the fat of rams. I Samuel 15:22 (ESV)
For him, he called his ex-wife. And as much as she appreciated his call, she made it clear there would be no meeting, and certainly no relationship. The marriage was over.
For me, I met my ex-husband for lunch. And with an obedient heart I offered to reconcile—to return to the marriage.
And the next three days were excruciating as I waited for his decision—
A time of begging God,
Wrestling with what would be asked of me,
And risking everything I wanted, in order to do what was right.
Another surrender.
And it's in times of surrender, our character is changed in the waiting.  ← Tweet that

I waited, for three long days. And in the end, my ex-husband didn't believe I was sincere. He was done with me and it was over. It was too late.
And although that marriage was over, it wasn't too late for my heart to be changed by the surrender.
God never wastes a moment of surrender to teach us and grow us and change us.

And there would be much more surrender in store, as in the coming years we would continue to invite Him to repair and redeem our broken lives.
In the aftermath of multiple failures, His mercy is immediate.
In the wake of brokenness, He heals our hearts, and makes us new.

And in the midst of the pain we caused, no matter how poor our choices,
His lovingkindness never, ever, ends.
But You are a God of forgiveness,
Gracious and compassionate,
Slow to anger and abounding in lovingkindness… Nehemiah 9:17 (NASB   Who pardons all your iniquities,
Who heals all your diseases;
Who redeems your life from the pit,
Who crowns you with lovingkindness and compassion; The Lord is compassionate and gracious,
Slow to anger and abounding in lovingkindness.
He will not always strive with us,
Nor will He keep His anger forever.
He has not dealt with us according to our sins,
Nor rewarded us according to our iniquities.
For as high as the heavens are above the earth,
So great is His lovingkindness toward those who fear Him. Psalm 103:3-4. 8-11 (NASB)  
 The judge read the vows and asked me to repeat them.
I held his hand tight and looked right into his eyes.
No matter the difficulty that was ahead, I knew what I was doing this time. I was aware of how hard marriage would be and how I'd need to give mercy. I was ready–
Ready to make the commitment,

Ready to honor it no matter what,
And ready for God to redeem and restore our lives, as only He could.
And even though complete restoration would be a long process … it was a process that was finally beginning.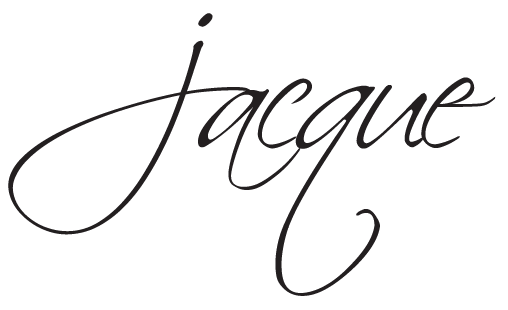 Have you ever needed a new beginning?
What have you learned in the process of surrender?

How have you been changed by His love?
To read ALL posts in this series, When Mercy Found Me ←click here
Photo Credit: jcoterhals, Flickr Creative Commons