The corn stalks are quiet and salute the setting sun as I walk the powdery dirt path I knew as a child. There's always something about returning home that calms me, and I'm quiet and take it all in.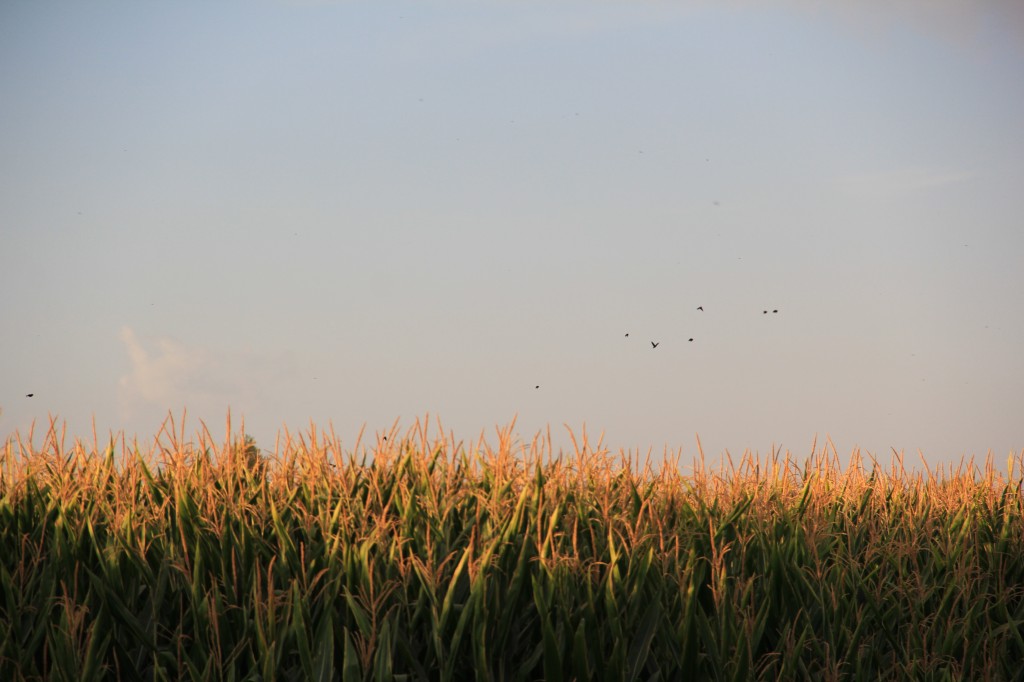 The birds fly overhead and the sunflowers stand tall.
The bees work hard to gather water from the creek bank.
And the tree branches glory in the light.
I miss the quiet.
My life races and runs, and most days gets away from me. One hour rolls into the next and the minutes slip right past. Most days I try to grab them and make them slow, but my efforts are futile.
And it's no wonder I'm restless and unsettled, stressed and undone. It's no surprise why I'm unglued and on edge.
I need the quiet.
And even when my external chaos ceases and I'm left to my own self … even when my surroundings are quiet, it's still not quiet. And that's when my real battle for quiet begins.
My internal self takes over with its correcting and bossing, and slings shoulds and woulds and coulds straight my way. It tells me of what I did wrong and what I failed to do right. It reminds me of what I didn't accomplish and what I forgot to do. It's silent all around me but I'm not quiet at all.
And this is the part of life that exhausts me. This is the unrealistic expectations I set on my own self that escalate the chaos and prevent my heart from being quieted. My own heart is the obstacle to the quiet in my life. And that is what has to change in me.
And it changes when I spend time with Him. When I take those internal conversations and stop the lies by captivating my thoughts and making them obey what He says.
Because He says I'm His. He says I'm enough. He says He created me and He knows me. He sees all I do and knows all I think. And even still, He says He loves me.
Regardless of what I accomplish.
Regardless of how I fail.
No matter what I think, or what I say, or how I feel at all, He says His mercy is new every moment for me, and it's new for you too. No matter what those internal voices say.
He says He loves ME.
And friend, He loves you too. So much more than we know.
And He's waiting … waiting for us in those loud moments to surrender our internal chaos to Him too, and let His great love soak into us deep.
The dirt bathes my feet as I walk and the birds circle without a care in the world. I watch the cornstalks bend and surrender to the wind and I marvel at the persistence of the bees to stop their work and drink when they're thirsty.
I want to walk with Him, surrender to Him, and drink from the living water that never runs dry.
He loves me, and He promises to quiet me with His love.
 Jacque
The Lord your God is with you, He is mighty to save. He will take great delight in you, He will quiet you with his love…                                             Zephaniah 3:17 (NIV) 
What is it in your life that keeps you from the quiet?
How has His love changed you?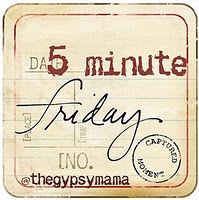 I'm joining Lisa-Jo, over at her site today, to take five fifteen minutes today…and just write without worrying if it's just right or not. The challenge is to write for 5 minutes flat with no editing, tweaking or self critiquing, with the prompt she gives. And today, her prompt:
Quiet…