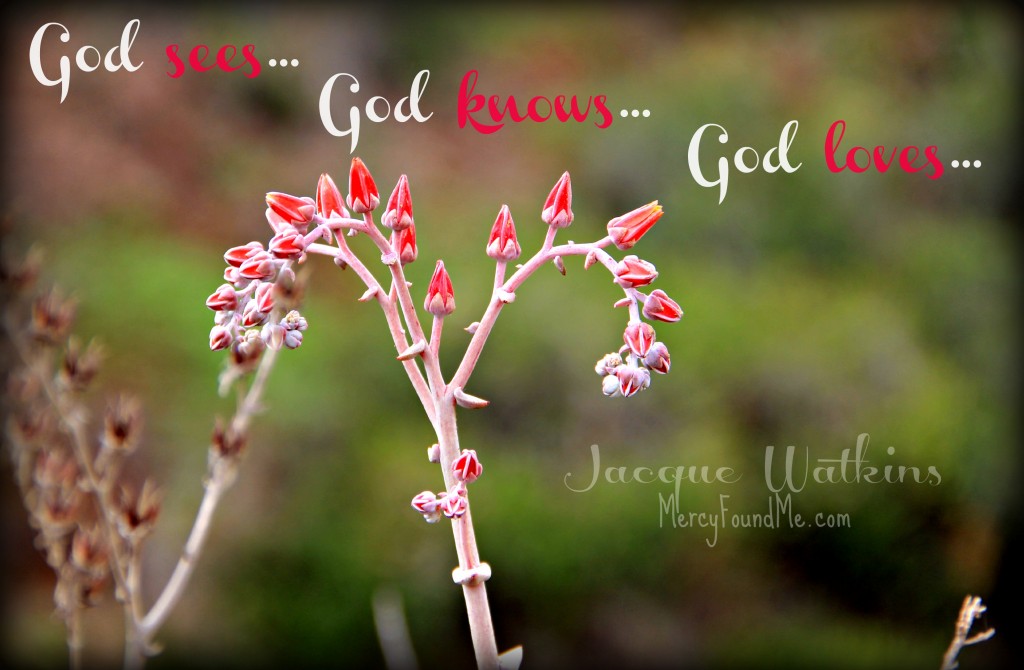 I'll admit it. I've been guilty.
Longing for the approval and compliments of others…

Wanting them to acknowledge the good I do and the way I serve…
And if you're gut-level honest, you're probably been guilty too.
Because most of us, as human beings, struggle with the issue of significance. We long to matter—to be significant in our own right. And we strive for others to value and admire who we are and the good we do too.
We often go out of our way to perform for others, and for God. Sure, on the outside, we may feign humility, but on the inside we marvel at our contribution. We can't wait for that next thank you, next comment, or next person to validate how good we are.
And this desire to need the approval of others is exactly what Jesus speaks against in Matthew 6.
Matthew 6:1-4 (ESV) Beware of practicing your righteousness before other people in order to be seen by them, for then you will have no reward from your Father who is in heaven. "Thus, when you give to the needy, sound no trumpet before you, as the hypocrites do in the synagogues and in the streets, that they may be praised by others. Truly, I say to you, they have received their reward. But when you give to the needy, do not let your left hand know what your right hand is doing, so that your giving may be in secret. And your Father who sees in secret will reward you.
Not only are we NOT to practice our righteousness just so others will notice, we aren't even supposed to keep track of our own deeds. We aren't supposed to keep internal score at all.
But it's a problem, because we are constantly evaluating ourselves. We "grade" our goodness, and review our righteousness in our own minds, striving to measure up to our own internal standard. And how do we evaluate whether we're measuring up?
Usually by the amount of recognition we receive from others. And when no one notices, we become disappointed, as if our efforts were worthless because no one saw them.
Most of us struggle with pride and a longing for significance. And we want the reward now.
But Jesus says the reward comes later.
For now, comes sacrifice and selflessness.
Service in secret.

Denial of self.

No keeping score.

No depending on recognition by others.
Jesus wants us to do what's right even if there's no reward at all.
He wants us to give and to serve and to practice righteousness because it's right, not in order to receive accolades to feel better about ourselves. We do right because it shows our gratitude to Him and displays our love for Him.
And one day, it will be our Father, in heaven, who will remember and reward us… for who we are, for what we've done, and for how we represented Him to the world.
Will you trust in Him alone?
Because He sees what you do.
And He knows what you want.
And He loves you … just as you are.
Jacque
Do you struggle with needing the approval of others?
What has helped you overcome it?
Continuing on in memorizing the Sermon on the Mount, with Ann and this community. Join us?
Over the next weeks, on to Matthew 6:5-13 (ESV)…
Other posts in this series:
~
Memorizing the Sermon on the Mount
~
For When You Want to Know How to Really Teach {Week 1}
~
For When You Need to Quit Performing to Earn God's Love {Week 2}
~
When You Long to be Satisfied and Supremely Happy {Week 3}
~
For When Memorizing is Intimidating and Change is a Challenge {Week 4}
~
For When You Don't Fit in and You're Not Feeling Accepted {Week 5}
~
Because You Are Meant to BE the Flavor {Week 6}
~
We ARE the Light of the World  {Week 7}
~
All Has Been Accomplished! The New Covenant Has Come {Week 8}
~
For When You Think It's Only About Following the Rules  {Week 9}
~
Because It's All About the Illustrations & Their Principles {Week 10}
~
For When You Encounter Prickly People {Week 11}
~
What to Do When Someone is Upset With You {Week 12}
~
Holiness is a Matter of the Heart {Week 13}
~
Because a Life of Holiness Demands My Soul, My Life, My All {Week 14}
~
3 Steps For When Your Heart Faces the Pain of Divorce {Week 15}
~The Thorns Beneath the Smile … Answers Should be Yes or No {Week 16 & 17}
~
Selfishness is Sin, But Grace Gives Life {Week 18 & 19}
~
The Change of Learning to Love Like He Loves {Week 20-22}
        Linking with
The Better Mom
,
Playdates
,
Do Not Depart