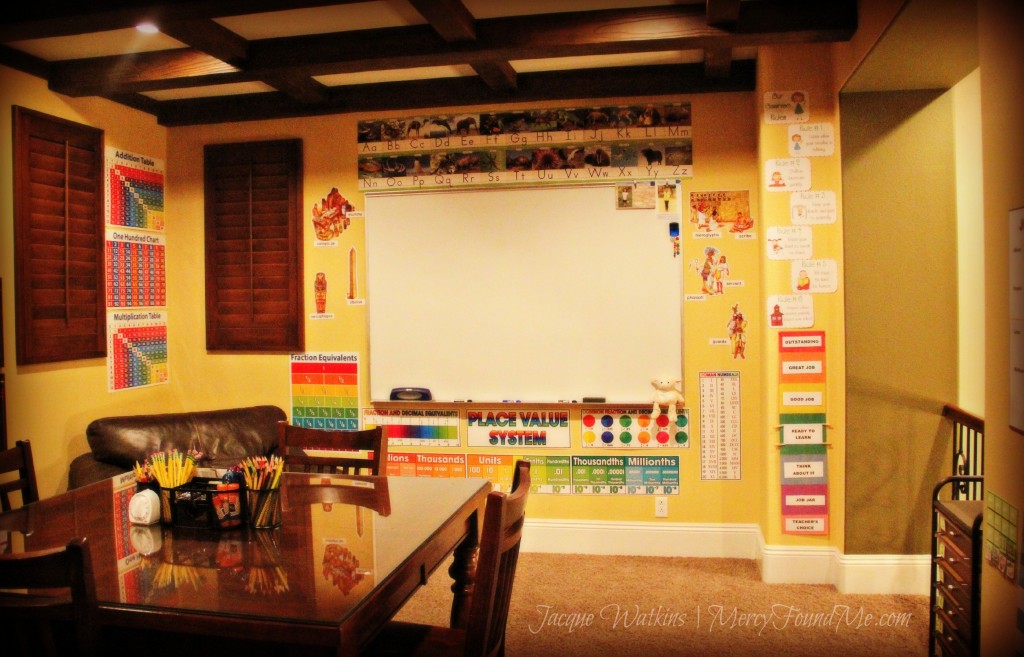 We are organized and ready for a new school year! Our set-up has remained much the same with a few additions and modifications along the way. Since we'll be using My Father's World-Creation to the Greeks to study the chronology of history, as well as the Old Testament, we chose pictures of ancient Egypt, as well as lots of math helps, and the Fruit of the Spirit for our walls.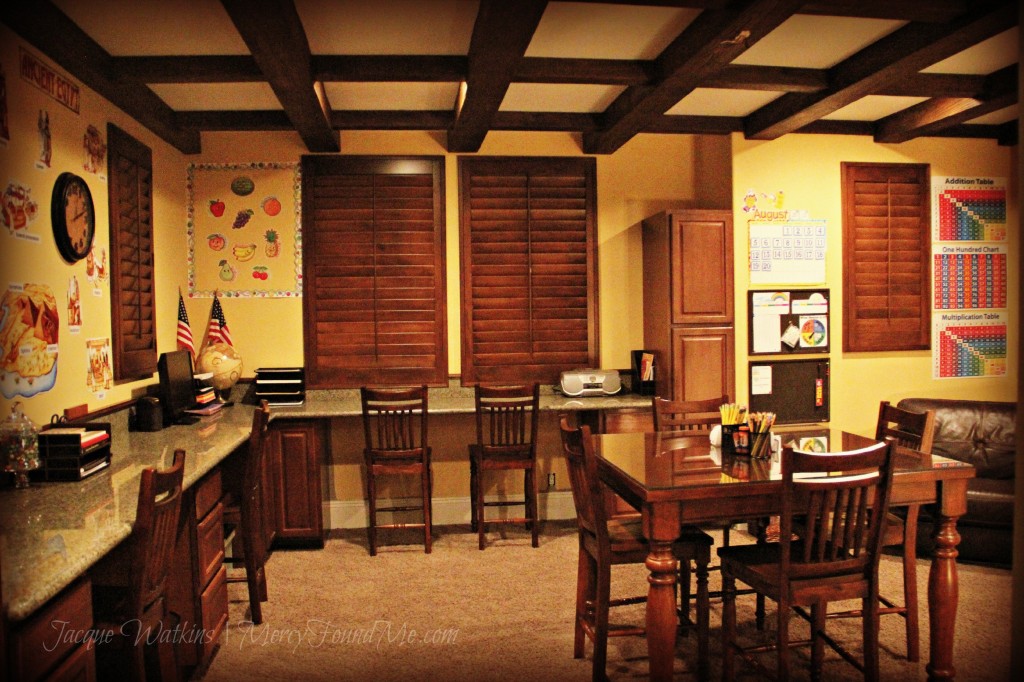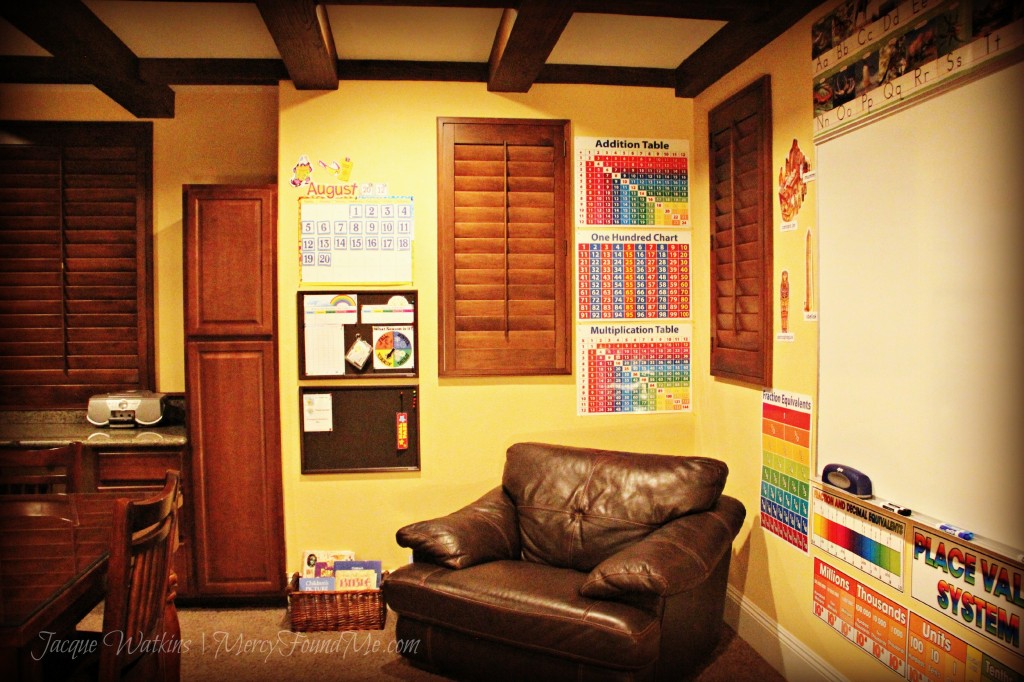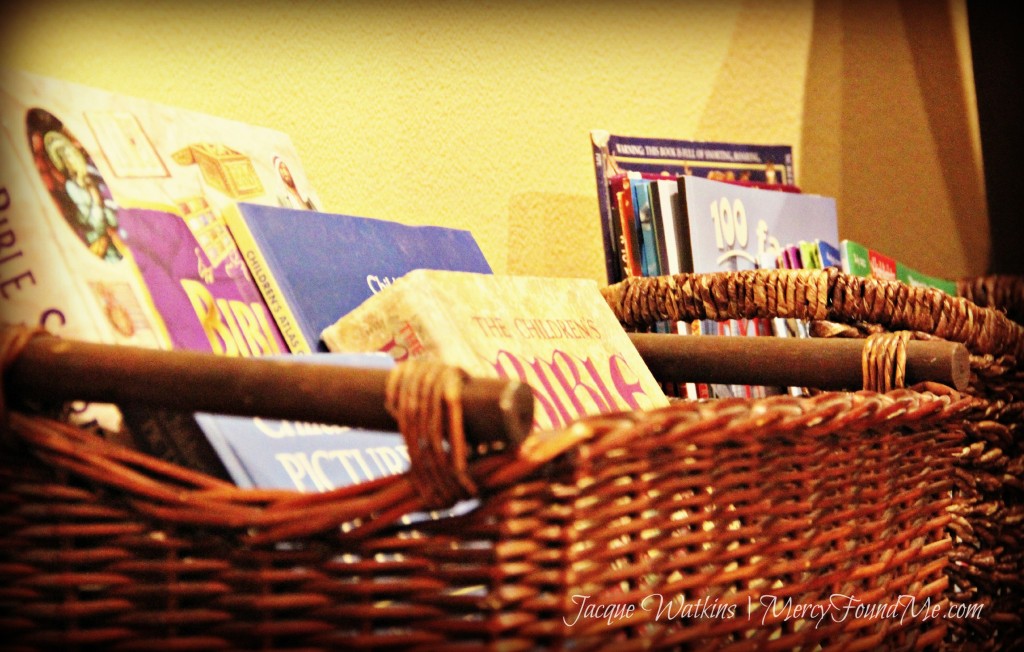 We plan to continue to make good use of our local library, and their extensive collection of books for our book basket time.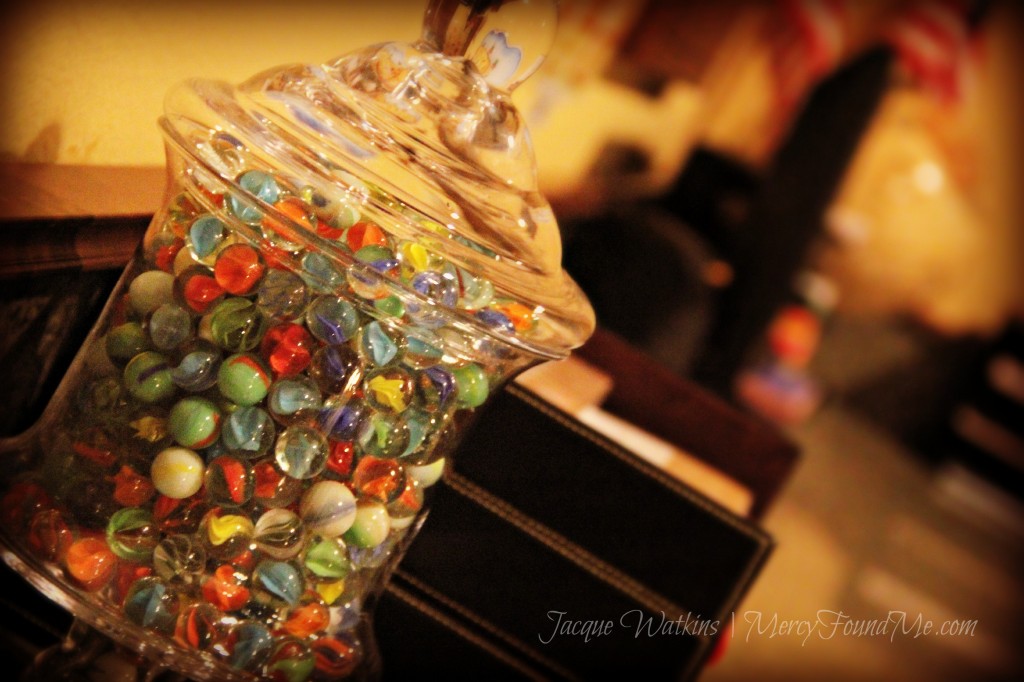 The kids will be working together as a team to complete their morning chores, with the goal to fill up the marble jar to the very top for a family fun surprise!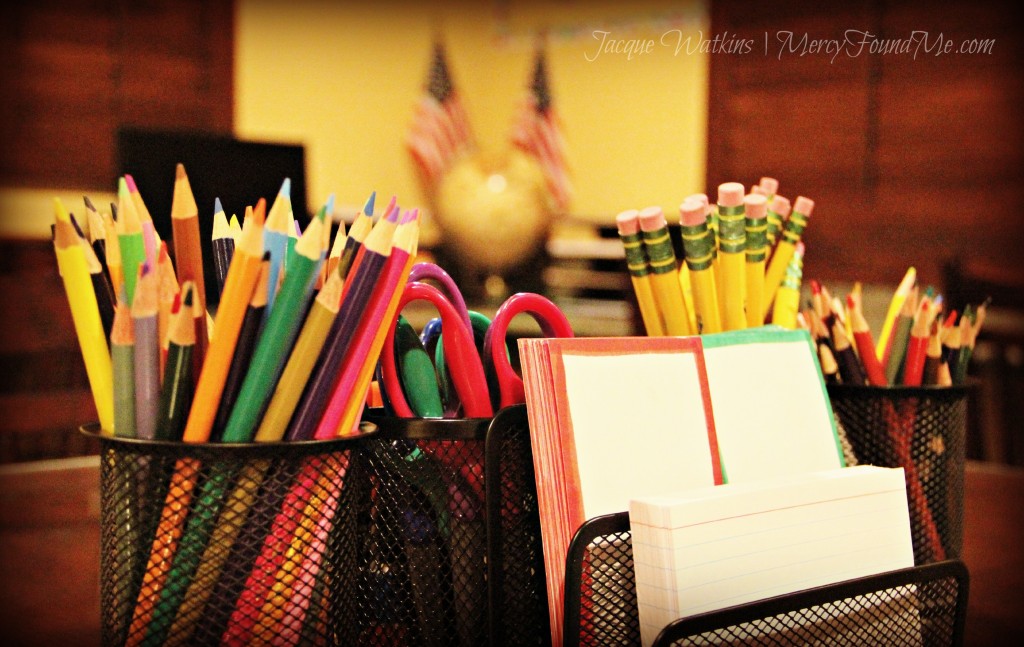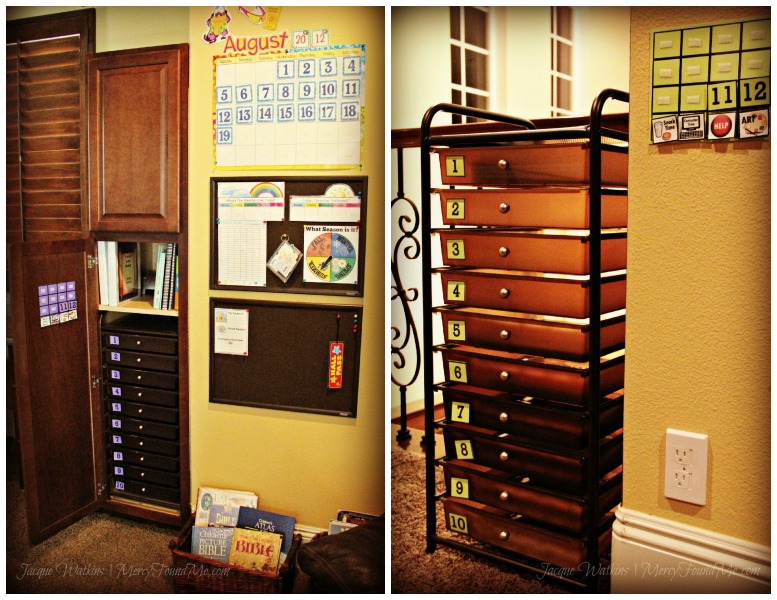 We will continue with our wonderful workbox system, as it keeps everyone organized, on-task, and aware of what is next.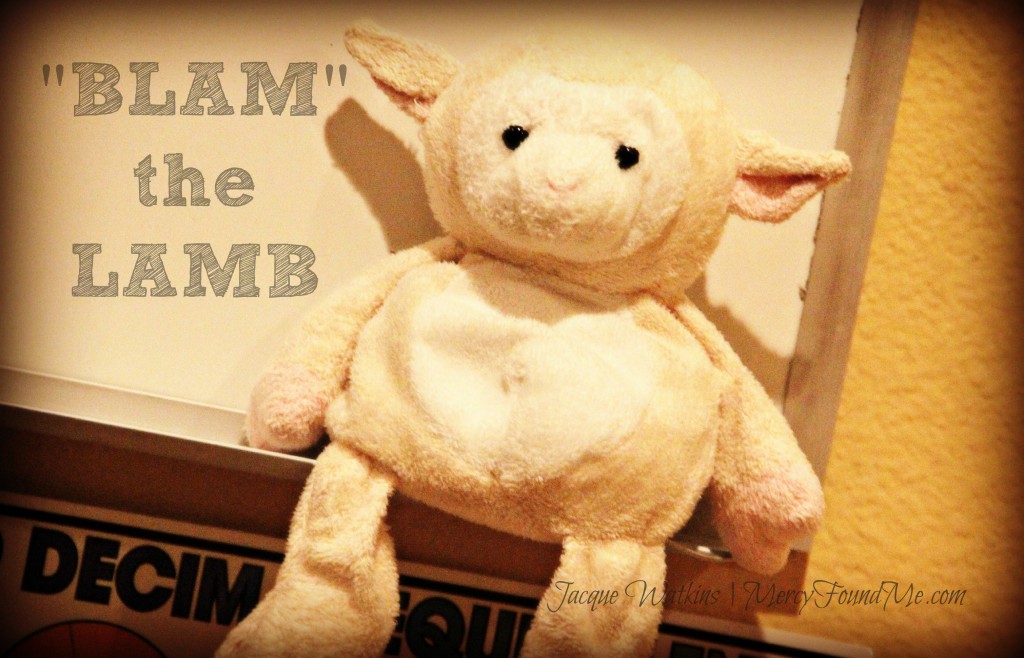 The kids decided to have a school mascot. His name is "BLAM" the Lamb, which they thought was SO clever, since both his names consist of the first letter of each of theirs!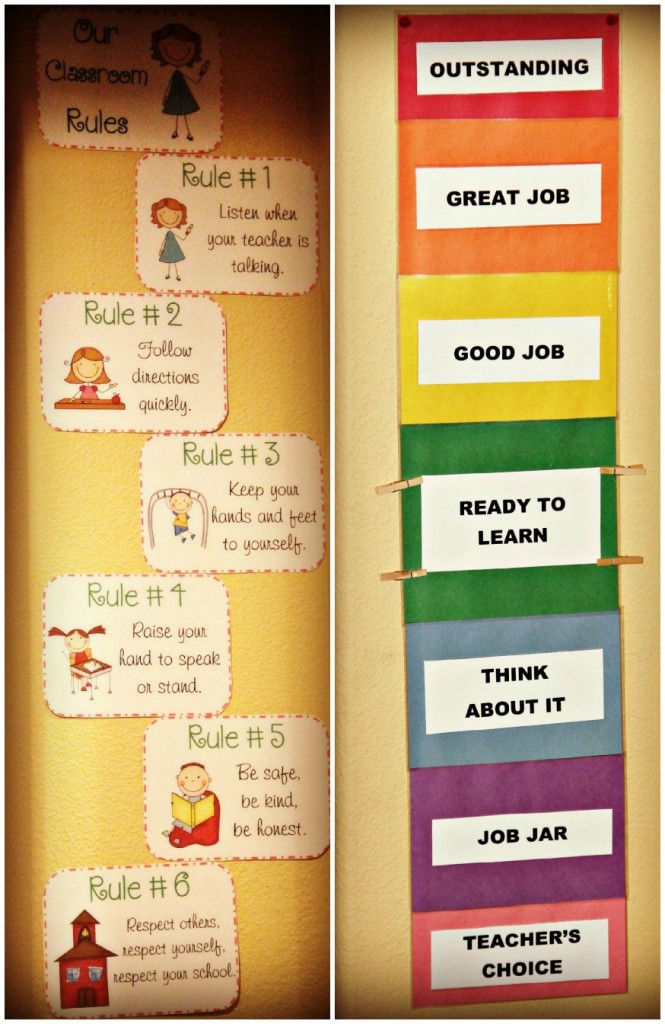 And I found some classroom rules and a behavior clip chart on Pinterest. I'm hopeful they'll be the piece I was missing last year that will make this year so much more smooth. I can't wait to reward all the positive behavior and allow it to become contagious!
We are looking forward to a super fantastic year!

What will you be trying new this school year?