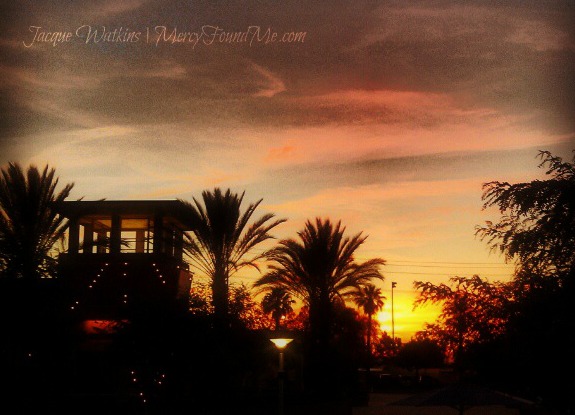 It's been so hot lately that it's making the sunrises and sunsets so beautiful!
Tuesday night I came out of a church meeting and was surprised by the beauty of the sunset.
And then the very next morning, as I was leaving for work, I saw this lovely sunrise.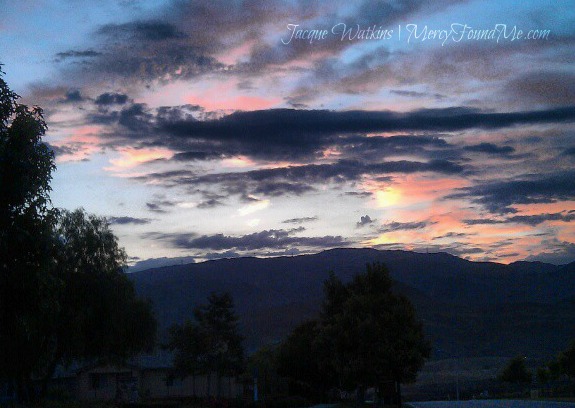 I often seek the beauty around me, but these two scenes found me, and I was captured by their beauty.
Psalm 19:1 (ESV) The heavens declare the glory of God, and the sky above proclaims his handiwork.
The summer sky … my one beautiful thing!

What beauty has captivated you lately?