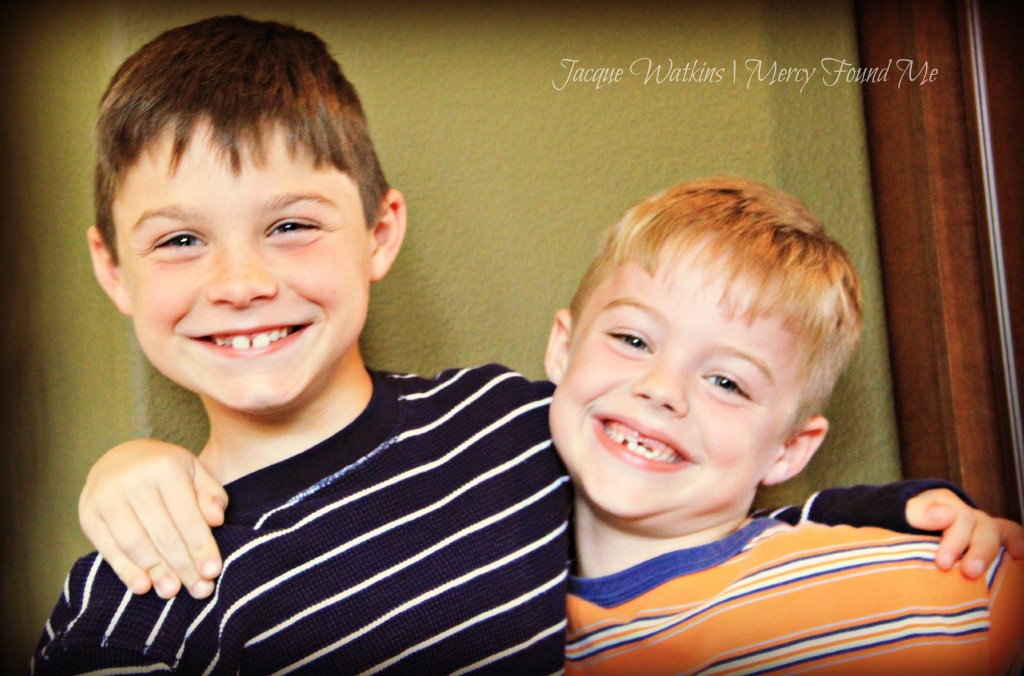 I just love being a mama, and am blessed to have both boys and girls.
And while there's something special about girls, with their curls and bows, and all their charm to match, there's something awesome about raising boys.
Boys with never-ending energy.
Boys who run and jump and play so hard. Who push and shove and wrestle just because.
These boys who will lead their families one day.
Who will run companies and guide their children and nurture their wives with their whole hearts.
Boys who God has given us to hold and to love, to teach and to train, and to one day release to fly on their own.
What a privileged responsibility it is to be the mama of a boy!
And I want you to know about a special community just for you.
A community called The MOB Society.
The MOB Society is a wonderful place for the mama-hearts of boys–a blog designed just for us boy mamas, as we are doing the hard work each and every day, raising our boys to become Godly men.
And I'm writing over there today, all about my crazy mama-of-boys days!
I'm writing about how I talk to myself, and the crazy idea that doing so just might change the world!
Won't you join me today over at this beautiful community, The MOB Society?
Can't wait for you to join me there!

You can hop on over by clicking on the MOB Society button, or the link above…
See you there!