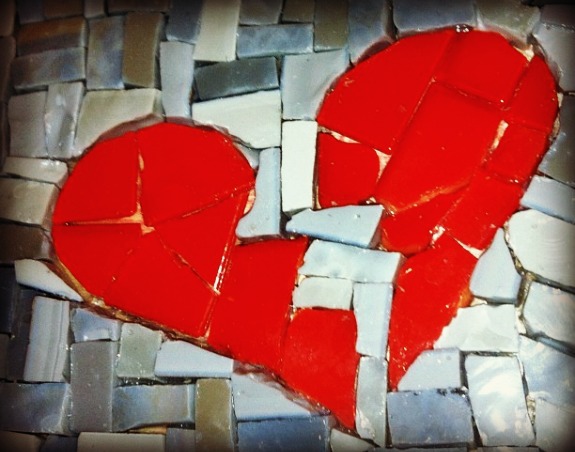 No matter what, divorce is painful. It hurts. And its consequences never really end.
I know—because twelve years ago I got divorced. I know first-hand the pain and its consequences, especially when adultery is involved. And while I'll share those details with you another time, suffice it to say, God hates divorce from the spouse of your youth.
It was never His plan from the beginning. Not because He wants to cramp your style, but because He wants you to have the most joy-filled, pain-free, blessed-and-supremely-happy kind of life.
He doesn't want you to have to experience the pain and suffering of divorce.
To feel the ripping apart that it is.
The fighting. The arguing.
The selling of the house.
The custody fight over the kids.
It's not His best for you to have to say goodbye to your children as they're crying and begging not to leave you.
For you to be away from them for days at a time.
For their hearts to be torn apart while blaming themselves.
All the while grieving the loss of the only family they'd ever known.
He doesn't want you to live with years of guilt and shame.
To struggle to forgive yourself.
To regret the choices you've made.
To live with the feeling that your life may never be as blessed.
Chances are divorce has affected your life in some way. You may have personally experienced it or known someone who did.
And no matter the reason for the divorce, we tend to be judgmental–eager for excuses and quick to justify our decisions. And just like the Pharisees, many people wonder…
What reason justifies divorce? Is there one?
Because we want to know the rule we have to follow.
To know what's required of us.
To know where the line is so we don't technically cross it.
To know where our out is if we want one.
And like the Pharisees, we completely miss the fact that it's SO not about the rules, but about the principles—about the heart and spirit behind the law.
In Matthew, Jesus gives no reason for divorce. In fact in Matthew 19, He reminds the Pharisees that from the beginning marriage has been a one-flesh union that no one should rip apart, and divorce from the wife of your youth was never in God's plan.
Instead God's desire is always for love and forgiveness to reign, and for marriages to remain together. Sometimes the happiest marriages are the ones that can overcome any circumstance together.
And you know what? God doesn't just ask this of us, He models it for us. Israel, His betrothed bride, repeatedly betrays Him, but He pursues her anyway and remembers His covenant with her.
And although divorce is not God's best for us, it's not the end of us either. Because last I checked, divorce is not the unforgivable sin, and neither is adultery.
God hates sin … whether it's gossip or greed, selfishness or jealousy, murder, anger, or adultery.
Sin is sin to God. And we are ALL guilty.
But there's good news. Because Jesus fulfilled the whole law, the New Covenant has come–a Covenant full of mercy and overflowing with grace. And God offers mercy and grace to each one of us, no matter what.
And nothing can separate us from His love. Ever.
There is always hope.
So what should you do if you're heart needs to process the devastation of divorce?
What steps can you take today to minimize the tragedy of divorce in your own life?
1. If you're married, commit to make your marriage amazing!
Make time for your spouse.
Go on dates.
Give up your selfish ways.
Be the kind of spouse you want to have.
Talk more.
Have sex more.
Just have fun together and aim to be best friends.
2. If you're marriage is deteriorating, disconnecting, or spinning downward, tell someone.
Get help.
Reach out and refuse to let the secrecy of your struggle strangle your future.
Refuse to blame the other person.
Own your own crap, humble yourself, and apologize to your spouse today.
And choose to show mercy and grace to your spouse, just as you've received from God.
3. And if you're already divorced, no matter the reason, FORGIVE.
~Choose to forgive whoever hurt you.
Whatever the circumstance that caused pain, let it go.
~Ask for forgiveness from anyone you may have hurt.
Search your heart.
Own your choices.
Admit your wrongs.
Pursue peace at all costs.
Write a letter. Send an email. Make a phone call.
Do whatever you can to make things right.
No matter their response.
Because you are only responsible for you.
~And most importantly, forgive yourself. Because God has already forgiven you.
Let go of the guilt. Release the shame.
Surrender it and lay it down, because you are free.
And then what should you do?
Live.
Live in the freedom Jesus provides.
You are not condemned.
You are forgiven. And you can forgive.
Because nothing is too big to overcome with God on your side.
And God wants you to bless you more than you can imagine!
Mercy found me, my friend. Won't you let it find you today too?

How have you been affected by divorce?
How has God healed your heart?
Continuing on in memorizing the Sermon on the Mount, with Ann and this community. Join us?
This week on to Matthew 5:33-35 (ESV)…
Other posts in this series:
~
Memorizing the Sermon on the Mount
~
For When You Want to Know How to Really Teach {Week 1}
~
For When You Need to Quit Performing to Earn God's Love {Week 2}
~
When You Long to be Satisfied and Supremely Happy {Week 3}
~
For When Memorizing is Intimidating and Change is a Challenge {Week 4}
~
For When You Don't Fit in and You're Not Feeling Accepted {Week 5}
~
Because You Are Meant to BE the Flavor {Week 6}
~
We ARE the Light of the World {Week 7}
~
All Has Been Accomplished! The New Covenant Has Come {Week 8}
~
For When You Think It's Only About Following the Rules {Week 9}
~
Because It's All About the Illustrations & Their Principles {Week 10}
~
For When You Encounter Prickly People {Week 11}
~
What to Do When Someone is Upset With You {Week 12}
~
Holiness is a Matter of the Heart {Week 13}
~
Because a Life of Holiness Demands My Soul, My Life, My All {Week 14}
Linking with The Better Mom, Women Living Well, Do Not Depart, Good Morning Girls, Denise in Bloom, Imparting Grace, Thought Provoking Thursday