Jesus was clear that He came to fulfill the Law and the Prophets, and because He accomplished all He said He would, we are no longer bound to the Old Covenant–no longer obligated to law, but freed to live by the Spirit. We have been given a New Covenant, one that moves us from death, and gives us life.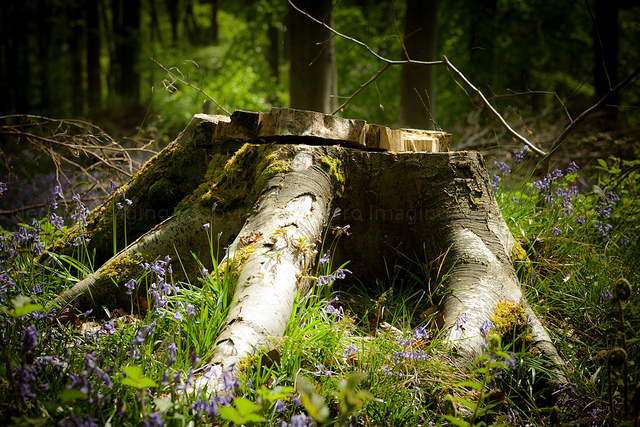 But sometimes in our human nature, we prefer to have things laid out for us in detail. We like things clear-cut and black and white, and we restrict ourselves from experiencing the life we've been given to live and walk in the Spirit.
I've been reading the book, Studies in the Sermon on the Mount, by D. Martyn Lloyd-Jones. His words have been informative, challenging, and inspiring all at the same time. And he teaches and firmly believes that what follows in Matthew 5:21-22 and on, is Jesus giving illustrations and expanding on principles that we should apply in every situation of our Christian lives. Not Jesus simply giving a new list of detailed rules to follow.
And because it's our tendency, we often regress and look at the words of Jesus as a new list of rules … more definitions of do's and don'ts … more for us to keep track of … more for us to get right, but also more for us to feel guilty about when we get it wrong.
But that wasn't His intention at all.
Here in the rest of Matthew 5, Jesus communicates principles that He wants us to apply to every situation…
Jesus wants us to understand the spirit of the principles and illustrations He gives.

For example, in this week's passage, He doesn't want us to simply avoid killing someone or being angry with someone, but in every situation He wants us to have an attitude of grace and love toward our brother. He doesn't want us to build contempt and bitterness in our hearts at all. Ever.

He wants us to realize that it's not ever just our actions that matter, but our thoughts and motives too.

He wants us to be motivated to actively do right, not just avoid doing wrong.

He wants His directives to open our eyes to the joy-filled life that comes by following His way, not for them to oppress or restrict us.
Jesus never meant for His directives to be an end in themselves, but always a process, a new chance to come to know Him more, and be becoming more and more like Him each and every day.
And so as we continue to learn and meditate and memorize His words, may it be so for us all, is my prayer.

P.S. My recitation of Matthew 5:1-22 (ESV)…
Continuing on in memorizing the Sermon on the Mount, with Ann and this community. Join us?
This week on to Matthew 5:23-24 (ESV)…
Other posts in this series:
~
Memorizing the Sermon on the Mount
~
For When You Want to Know How to Really Teach {Week 1}
~
For When You Need to Quit Performing to Earn God's Love and Blessing {Week 2}
~
When You Long to be Satisfied and Supremely Happy {Week 3}
~
For When Memorizing is Intimidating and Change is a Challenge {Week 4}
~
For When You Don't Fit in and You're Not Feeling Accepted {Week 5}
~
Because You Are Meant to BE the Flavor {Week 6}
~
We ARE the Light of the World  {Week 7}
~
All Has Been Accomplished! The New Covenant Has Come {Week 8}
~
For When You Think It's Only About Following the Rules  {Week 9}
*Photo Credit: Martyn @ Negaro, Flickr Creative Commons
**Linking with Do Not Depart, The Wellspring Playdates, Soli Deo Gloria, A Holy Experience, Good Morning Girls