I'm a registered nurse in labor and delivery, and I love my job. (And shhh…don't tell them, but I'd do it for free.)
What an amazing opportunity to be present at an event that changes lives forever.
To help a woman say hello to her baby, or to have the sacred privilege of helping her say goodbye.

To help her get adjusted and settled into her room.

To talk her through the policies and procedures and hear all about what she wants her experience to be.

To listen and laugh and get to know a family.

To help her through pain.

To explain her options and support her choices.

And to help her work and push and see her baby.
It is breathtaking each and every time.
And I stand in the delivery room wearing my blue scrubs, holding my black pen, and typing my notes on the computer … because I'm the nurse and I've got my work to do.
But no matter what work is before me, when the moment of birth comes—this opportunity to witness the emerging of new life …
It stops me for a moment.
I'm still. And I'm moved, without fail,
Every. Single. Time.

Have you witnessed the miracle of birth?
Do you remember your labor & delivery nurse?
What was the most memorable thing she did for you?
I'd love to hear your story!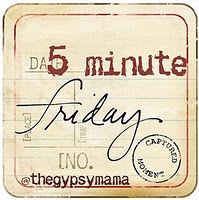 I'm joining Lisa-Jo, over at her site today, to take five minutes and just write without worrying if it's just right or not. The challenge is to write for 5 minutes flat with no editing, tweaking or self critiquing, with the prompt she gives. And today, her prompt:
Opportunity…
Also, Linking with The Better Mom…