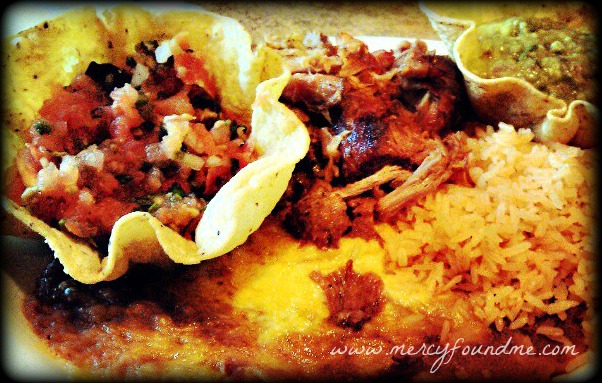 There's almost nothing better than food full of flavor … like pizza loaded with savory sauce and chunks of melted cheese, or a full plate of Mexican food, complete with rice, refried beans, guacamole, salsa and chips.
Yet those same foods can be unappealing altogether if the salt is omitted. They remain bland and aren't very delicious at all. Salt, even in minute amounts, can turn an otherwise unappealing food into one that is irresistible.
But salt actually has many roles besides simply adding seasoning to otherwise tasteless foods…
Salt cuts the bitterness in foods.

It is used as a preservative in the curing of meats and fish.

It acts as an anti-microbial, preventing microbial activity by restricting the free water available to the microorganisms.

It is used to enhance the natural flavors that are already present in food.

It intensifies the underlying sweetness of foods like caramel, taffy, watermelon, or other desserts.

It relaxes the texture of foods, making them more palatable and adding to the ease of swallowing.

It toughens wheat gluten to make dough less sticky and more manageable.

And it decreases the fermentation rate of yeast, preventing sourness and poor texture in bread.
And as followers of Christ, Jesus says WE are the salt of the entire earth.
We take an otherwise bland world and make it full of flavor.

We cut through the bitterness and preserve and protect that which is right.

We fight against the deterioration and decay of our world by being representatives of Him, making the world a more delicious and palatable planet.

We enhance the goodness that is already growing, and we make what is sweet, even sweeter, by the displaying the fruit of the Spirit in our lives.

And we make the world more manageable and the texture of life more smooth, by being a giving and loving people–reflecting Christ to all who are near.
Yet if we lose our tastiness, we are rendered ineffective and useless.
In the days of Jesus, there was unrefined earth-salt that was used for flavoring and preservation. And when the salt portion of the earth-salt was used up, the resulting substance was a limestone powder that was thrown out as waste–thrown out into the streets where people would trample it under their feet. It was a leftover part that was not capable of flavoring or preserving anything, and therefore no longer of any use to anyone.
And if we lose the flavor of Christ, we are not rejected by Him, but become like that useless leftover limestone … ineffective because of our failure to reflect Him to those around us.
What a privilege to be called the salt of the earth. And as salt, what varied influences we have as we follow hard after Jesus–as we desire to become more like Him. And what an honor to impact the world in so many ways by all He empowers us to do.
May we in our everyday interactions bring more flavor and goodness to those around us. And may we all press in close to follow after Him, becoming more like Him each and every day, that He may be glorified in us!

Continuing on in memorizing the Sermon on the Mount, with Ann and this community. Join us?
This week on to Matthew 5:15-16 (ESV)…
Other posts in this series:
~Memorizing the Sermon on the Mount
~For When You Want to Know How to Really Teach {Week 1}
~For When You Need to Quit Performing to Earn God's Love and Blessing {Week 2}
~When You Long to be Satisfied and Supremely Happy {Week 3}
~For When Memorizing is Intimidating and Change is a Challenge {Week 4}
~For When You Don't Fit in and You're Not Feeling Accepted {Week 5}