I can't wait for tomorrow night. I can't wait to experience community.
I'm hosting an (in)RL meet-up and I invited 78 in-real-life friends too, and I'm choosing joy and excitement because 6 said YES!
And I won't lie, I'm a bit disappointed. I wish more wanted to come be with me in community, especially those who I already know in real life. I wish they were able to make room in their busy lives to say yes, and come. I wish they knew how amazing this (in)RL event is gonna be—a chance to be real and build deeper, and to just be together.
But instead of focusing on that, I'm making a choice. I'm choosing to look forward to the sweet women who ARE coming—the ones I get to build authentic community with. And I'm looking forward laughing, and chatting, and being (in)couraged by our online sisters.
I'm choosing today to risk, to be brave, to have joy … even in the midst of rejection. Because I do get it. I know people have lives, and they are busy, and they have priorities, just like me.
But the thing is, I crave community. I long to relate. And I'm determined to press on and keep inviting and keep pursuing community, even after this, because I'm tired of the "I'm good" and the "I'm fine". Just like Lisa-Jo said today in the opening session of (in)RL, I want to live the "un-fine" and exhale and admit things are "not-fine".  I want to share deeply–share my hopes and fears, and spill my triumphs and failures. I want to be real and I want to be known, and I want to know others in return.
And even though it's risky, and even though community can bring hurt or rejection, there is nothing to gain if there's no risk.
So today I press on in excitement for the opportunity that awaits me.
Community, in real life, right here where I am!

And psst! You should know the (in)RL party is starting today, and it's not too late to sign up and see the webcast in the comfort of your own home … or find a meet-up of real life friends right where you live. Because they're happening all over the world.
Let's take time to invest in one another and build community, right where you are in real life!!
Thank you (in)courage for this special event!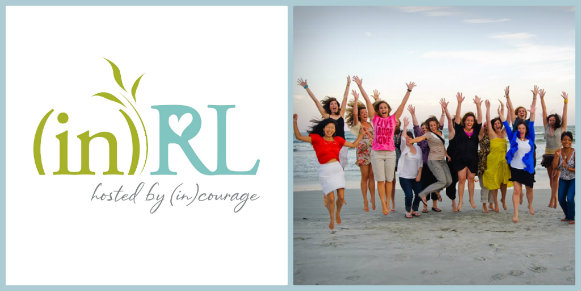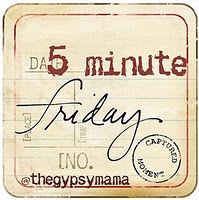 I'm joining Lisa-Jo, over at her site today, to take five minutes and just write without worrying if it's just right or not. The challenge is to write for 5 minutes flat with no editing, tweaking or self critiquing, with the prompt she gives. And today, her prompt:
Community…