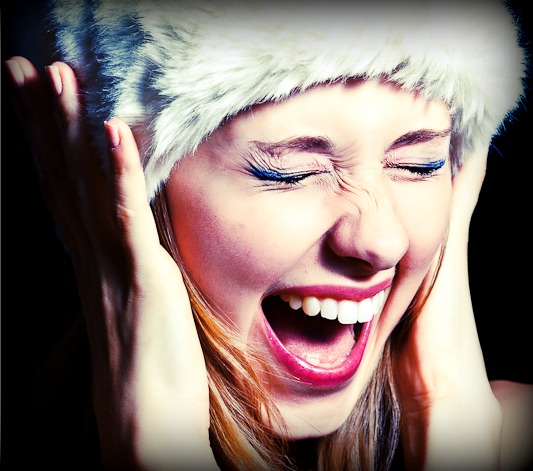 She delivered her fourth baby yesterday and you could hear her all the way down the hall. Her epidural didn't work and she was SO loud.
And while birth is a beautiful moment, it's work—work that really, REALLY hurts. And when there's that much pain, it's almost impossible to see the beauty that's on its way.
Almost every woman who feels the peak of pain tells me, "I can't do this!" and that's when I know she's making progress. As the nurse, I can see the beauty that's coming. I can see it because I'm not loud. I'm still, and I'm watching.
And isn't that where we find ourselves at times, working hard and enduring pain in order to birth a new idea? Striving hard to birth that new life that will one day make an impact all its own?
But as we labor, we scream and complain and beg for it not to be so hard. We let our doubts yell at us. Our insecurities shout at us, and tell us how things aren't going well and how we can't do it. In fact, the voices mock us that we even have a dream at all. They overwhelm and drown out our focus, causing us to wonder why we're even trying to do this anyway.
When the pain is so intense, it can be so loud. But that's when we're making progress … that's when we're almost there.
And when we are caught up in the loudness of the moment, sometimes what we need is an epidural. Something to calm the pain while we work. Something to mute the voices, so we can see the beauty of the birth that's coming.
In the midst of the loudness, can we read His words, His perspective, His truth? Can they be our epidural? I know that sounds crazy, and I can hardly believe I just typed that analogy, but really…
What if  we align our thoughts to His?
What if we capture the loud voices—take them captive and force them to obey who He says we are … really believe what He says we can do?
We can rest in the quiet … we can be still. We can be focusing on the beauty that's on its way and all we will accomplish through Him.

Have you ever said, "I can't do this!"?
How has the loudness in your life prevented you from seeing the beauty that's on its way?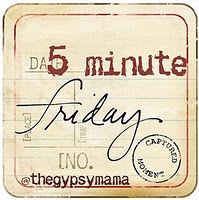 I'm joining Lisa-Jo, over at her site today, to take five minutes ten minutes today and just write without worrying if it's just right or not. The challenge is to write for 5 minutes flat with no editing, tweaking or self critiquing, with the prompt she gives. And today, her prompt:
Loud…
Photo credit: cat-o', flickr creative commons