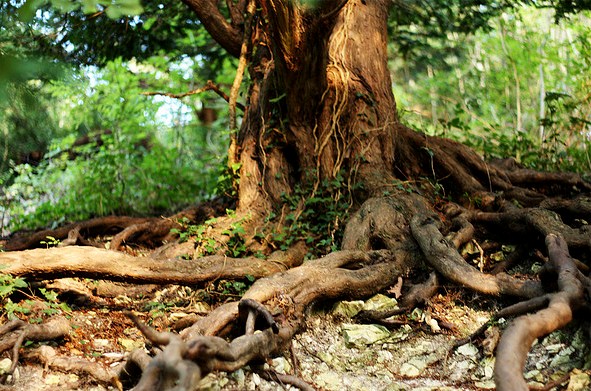 We all need a friend. Someone who gets us, who is there for us, and who loves us no matter what. And those kind of friends are rare. I've had some difficult seasons in my life and endured them with few friends, and through those experiences I've learned to appreciate the qualities that help cultivate meaningful friendships. Today at Sisters in Bloom, I'm writing about the deep roots of friendship.
The Deep Roots of Friendship
I know what it feels like to be alone—to have lost my relationships. I know the desperation that comes when life lacks connection and loneliness smothers your soul.
Years ago I was a pastor's wife, and I had more friends than I had time for. Offers for free babysitting, lunch dates, coffee-night chats, and couples' get-togethers were common, and I felt wanted and valued by a group of people I called friends.
And then came my crisis–separation and divorce. And I soon discovered that not all relationships have the kind of stabilizing roots to weather such change … and there was so much change. I was no longer a pastor's wife. I no longer lived in a cute little house with yellow siding on that tree-lined-cul-de-sac street. And I no longer seemed to "have it all together".
To finish reading click here…

Photo Credit: nathamanath, Flickr Creative Commons