Vivid: strikingly bright or intense, clearly perceptible.
There was a time in my life where my view of God's grace was dulled–blurred by my arrogance and pride. The problem was I thought I had it all together. Oh, I knew that technically I was a sinner because God's word says everyone is, but I didn't really think I was that bad of a sinner.
And I was quick to act the right way and say the right things, and declare to another that God's grace was complete–capable of handling anything they've done. I lovingly told them of God's love and of His mercy, and how He would meet them right where they were, no matter what. And while what I said was true, my heart's view of God's grace was murky and limited–hindered by my ignorance and pride.
You see, it wasn't until I really needed His grace–after I was faced with the depravity of my own sin, and the magnitude of my failure, that I finally saw it in all its vivid glory. It was only then, when I was so desperate for it, that His grace came into view. A view that was strikingly bright, super intense, and finally clearly perceptible to me.
I saw it vividly, not because it had changed, but because I could finally see.
And as a result, I will never be the same.

When did you first see God's grace vividly?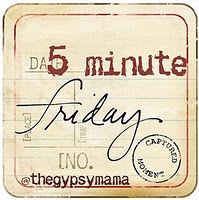 I'm joining Lisa-Jo, over at her site today, to take five minutes and just write without worrying if it's just right or not. The challenge is to write for 5 minutes flat with no editing, tweaking or self critiquing, with the prompt she gives. And today, her prompt:
Vivid…
 Photo Credit: salta 3N1, flickr creative commons