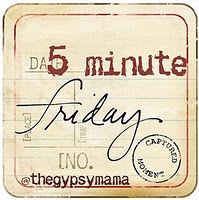 Most Fridays I join Lisa-Jo over at her site to write amidst a beautiful community. She gives a one-word writing prompt every Friday at midnight, and most of us wait with anticipation for what the word will be. When it is announced, we set the timer for 5 minutes, and we write without worrying if it is just right or not. And since I tend toward crazy-perfectionism and over-editing, I find the experience beautiful and freeing—a breath of fresh air!
A few weeks ago I decided to start trying this with the kids. At the beginning of our homeschool day I've been giving them a "Just Write" writing prompt, similar to five-minute-friday. We set the timer and write by free association, and they have begun to learn to love writing. And sometimes they even draw a picture.
So today, I thought I'd share not only what I wrote for five-minute-friday, but also what they wrote too. It is so fun to do this together–furiously writing our thoughts as the timer ticks away … and every time, the kids can't wait to read what they've written when the timer rings!
The challenge is to write for 5 minutes flat with no editing, tweaking or self critiquing, with the prompt she gives. And today, her prompt:
Awake.
Go!
She is always the first one awake these days and it hasn't always been that way. For years they've all taken turns being the first one up. Perhaps that's related to their age, but I suspect as they get older, the time they awake will be more related to their temperament and personality. I know that's true for me. I have never been a morning person. But when I do get up early, I enjoy the quiet and stillness. It is always a matter of choice whether I'll get that quiet time before everyone is up. And I'm thinking in general, being awake to life is a choice. Seeing the blessing instead of noticing the annoyance—this is always the challenge for me … my NEVER-ENDING challenge. And I'm thinking I'm not alone.
So today I choose to awake to the possibilities of my day…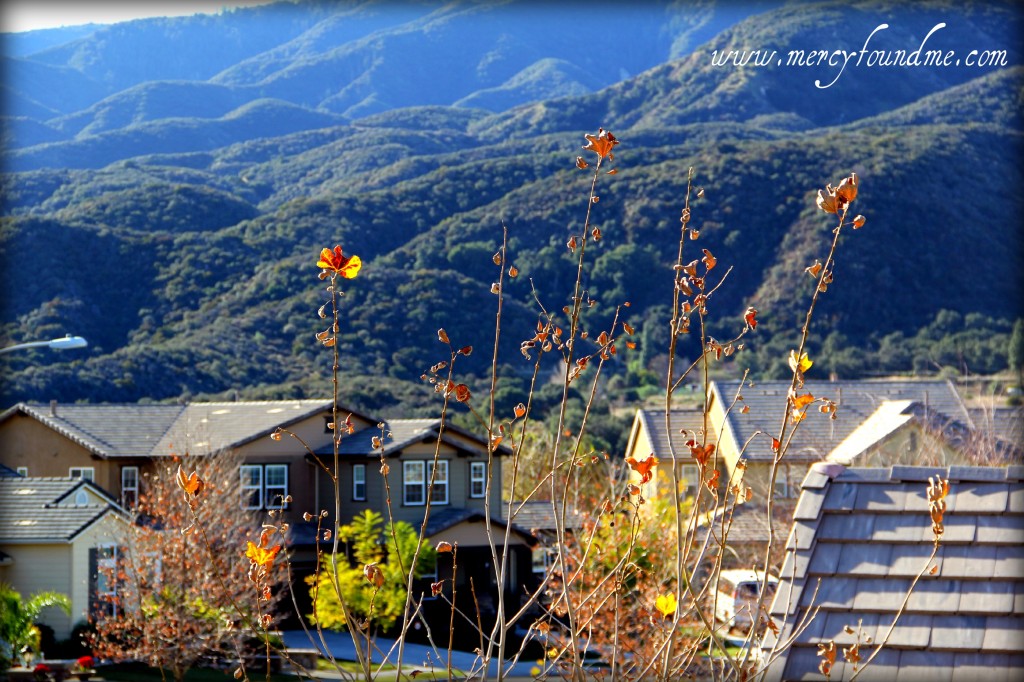 To open my eyes and see the beautiful sunshine that is commonplace here as I watch others tweet about snow and hot cocoa.

To look for the wonder in the mundane moments.

To take in the breaths of rich fertilized soil as our new sod is laid—our backyard almost finished and ready to enjoy.
To see the excitement of learning in our homeschool time.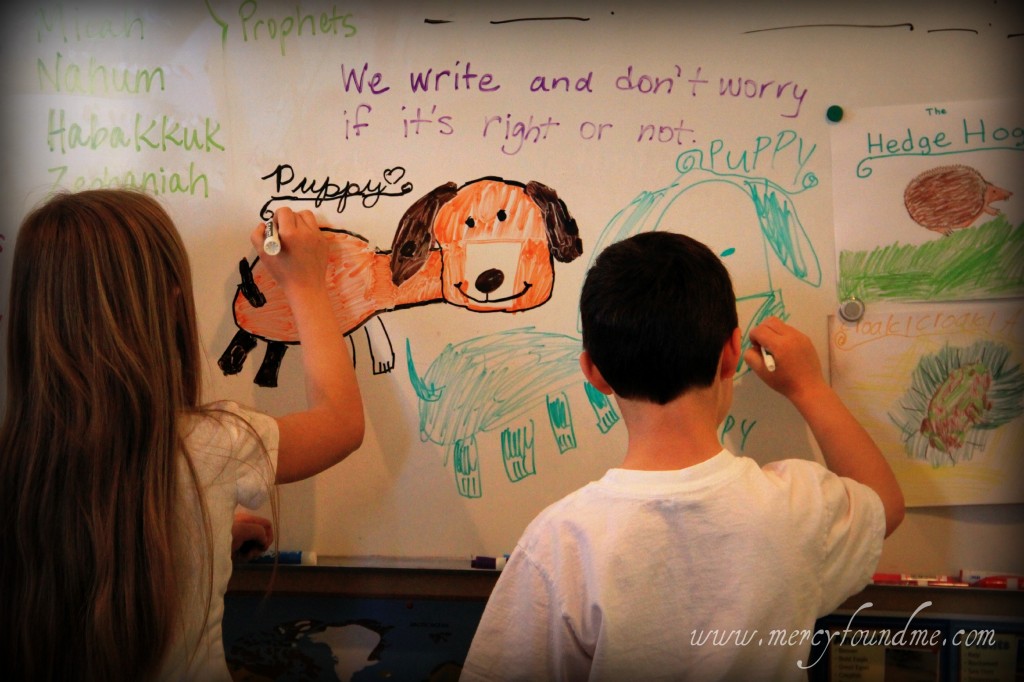 And although my days are packed with activity at every moment and I'm running at a pace that is often beyond my ability to keep up, I will make more of an effort to be awake to the goodness. Because to be honest, this mama-wife-nurse-houscleaner-friend-teacher-cook needs the focus amidst these jam-packed days. Oh how I need the focus of choosing to be awake to joy.
STOP!
May we all choose, no matter how hard our day, to be awake to joy and to all God gives–to give thanks for even the annoyances, and experience joy.

How are you choosing to be awake to joy today?
*Pictures and additional text added after the 5 minutes.