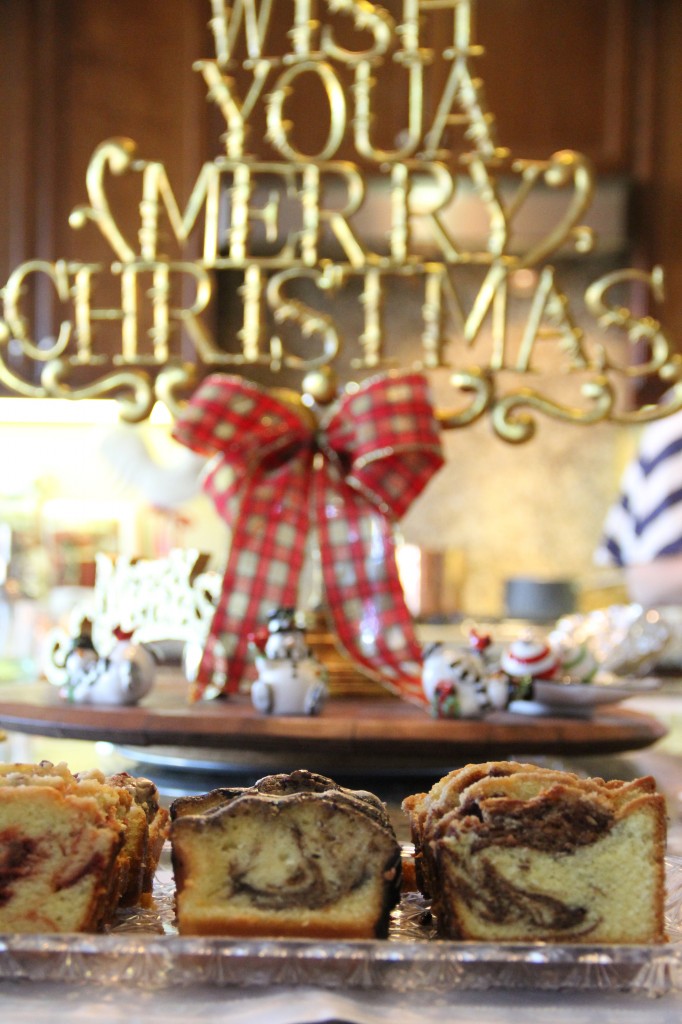 It's almost Christmas, and today I'm remembering back to June of 2010, when I began a journey … An experience that led me to read my Bible, memorize scripture, and pray every single day. It is something I knew I should have been doing the past 25 years of my Christian life, but for reasons no more than pure laziness and lack of discipline, I had never lived a life that was intentional in this area. And to be honest, I had no idea what I had been missing.
Oh I knew I should read my Bible every day. And I attended and served at church for many years. I knew my Bible enough to "get by" and I was loving and kind to others. But I had never been diligent or purposeful to spend time with God every single day, and I had never read my Bible all the way through … ever.
And now it has been over a year and a half of a different way of living. And I am changed. In June I finished reading my Bible straight through in one year, and in October, I finished reading it through a second time in just 90 days. And God's Word is powerful and reading it has changed me. And my times with God, each and every day, are no longer an obligation, but an infusion of joy, which has become my strength.
No longer do I walk by my Bible and feel guilty for not having picked it up.

No longer do I delay saying a prayer, knowing that I haven't really communicated with God in a while.

No longer am I hesitant to come to Him because of the distance I feel between us.

No longer do I wonder what God's will is for me or what it is He would want me to do.
How powerless I lived for so long, refusing to make time with Him a priority. How little I really understood, of His GREAT love for me. And how would I have really known, other than taking the time to pause, read His words, and cultivate a relationship between us? I'm saddened by the years I wasted, and so thankful He had been faithfully and patiently waiting for me the whole entire time.
So what made the difference? Why was I able to become purposeful and intentional in this area of  my life?
For me, it was accountability in the context of community that made all the difference … it was me, no longer being alone. And how blessed I am now, to belong to a group of like-minded sisters, who also choose to spend time reading God's Word and communing with Him, every single day.
And just two weeks ago, I spent an afternoon enjoying tea and delicious food with almost all of them. (We missed you Jen and Joy!!) We talked and laughed, and ate and relaxed. And these women mean so much to me, because each one has been part of this journey that has changed me. They have inspired and supported me in days where I was tempted to skip my time with Him. And just knowing that someone was looking for my email, cheering me on, encouraging me in my journey, and praying for me … this is what I had been needing and longing for. THIS is what has made the difference. And WOW, I am so thankful!
And what a wonderful time we had that day!
And my Christmas wish for you, is that you too, would find this kind of community and support. Perhaps like me, it is exactly what your heart has been needing and longing for!
So I want to share with you two communities that can help you create and maintain a sense of friendship and accountability, in the context of a supportive community.
The first one is called Hello Mornings, organized by Kat over at Inspired to Action. These are accountability groups through the avenue of social media, usually Facebook or twitter. She is currently having sign-ups for their next session, which begins January 16th, and you can register here, and they can help you find or organize a group.
The second is called Good Morning Girls, organized by Courtney and Angela, and these groups also communicate through social media or email. This was my third session participating in a Good Morning Girls email group, and I have loved being a part of what they are doing. They are currently having sign-ups for their next session which begins January 15th, and they will be providing a schedule to go through the book of Ephesians during this three-month session. You can read more information about joining a group or creating your own group here.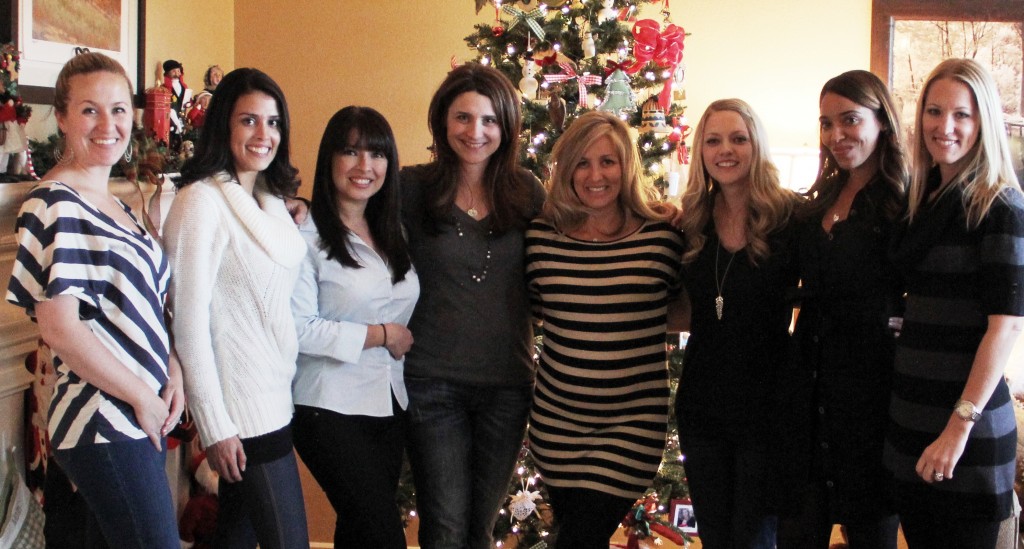 And so … an ENORMOUS thank you, and a big I LOVE YOU, to my sweet good morning girls for all you have brought to my life each day! I am so very thankful for each one of you, and can't wait to begin again on January 15th.
And dear friends, this Christmas season, if it is the desire of your heart, may you find strength and support amidst a sweet community of accountability, wherever that may be–a community where you don't have to be all alone! This, simply this, is my Christmas wish and prayer for you!
Merry Christmas!!

What helps you stay accountable to spend time with God every day?
Who or what are you thankful for today?
Continuing in the counting of One Thousand Gifts {#1133-1148}with Ann and this community…
#1133  Several days off to be at home   #1134  Christmas vacation from school   #1135   More Truth in Tinsel art fun every day   #1136  Cuddling her little feverish body to mine   #1137  A long visit this week from my sweet parents   #1138 The chance to sing again…oh how I've missed that   #1139  Fellowship and friendship with my Good Morning Girls   #1140  The children's co-op Christmas performance tonight   #1141  The beautiful redemptive message by Sy Rogers   #1142 Christmas shopping alone with my husband   #1143 A quiet dinner alone, just us   #1144 Christmas surprises coming…   #1145 Soft clean sheets and cozy blankets   #1146 Squinting at Christmas lights   #1147 Listening to my sleeping children breathe   #1148 His mercy and grace that never, ever, ever end…