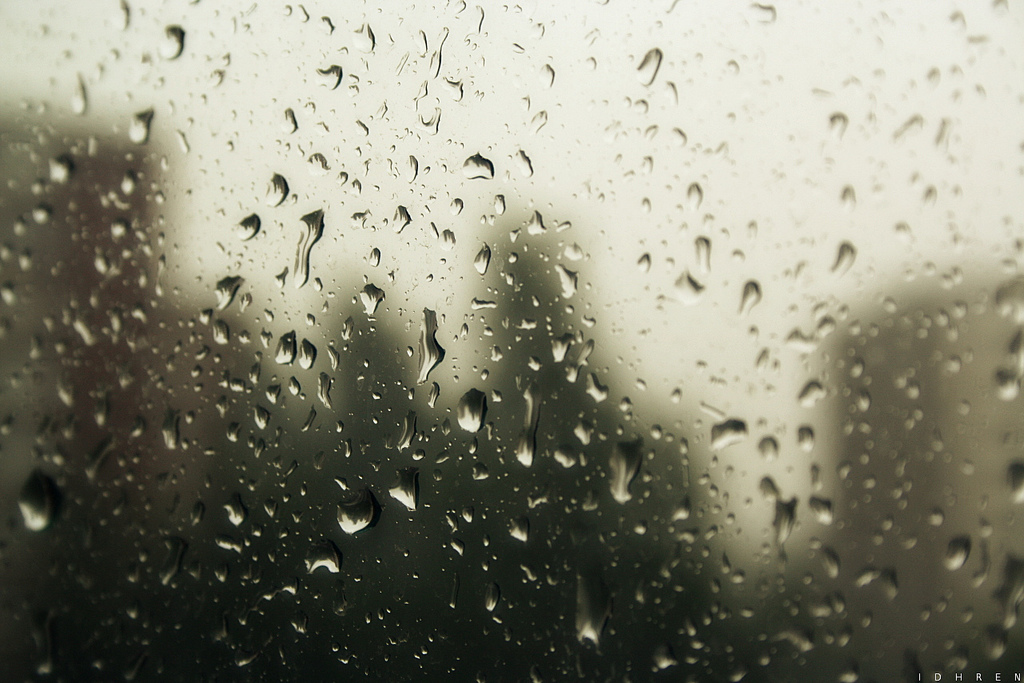 I had a hard day. Just feeling down and overwhelmed with all the hats I wear and the pressure of it all. Kids who don't obey, communication challenges in my marriage, organizational changes at work, and more acquaintance-only friends than I can count. And to be honest, it's been a rough day.
Do you have rough days? Because I'm guessing I'm not alone.
I know we often have a tendency to hide behind a mask on the hard days. It's not that we pretend to be perfect, but we don't talk openly about our struggles either. And the isolation feeds the sadness. And pretty soon, a speedy-spiral down begins, and the vortex sucks us deeper in, feeling even more down and overwhelmed.
And I think what makes a day like today rough, is my indulgent thoughts. They are full of questioning and self-doubt, giving leverage to the wishing for things to be different—self-inflicted standards that blind me to the blessings all around.
Wishing I was a better wife who could communicate more effectively.

Dreaming of being a mom who isn't easily triggered by childish silliness and repetitive disobedience—a mom whose fuse is long instead of short.

Wishing I was a better leader at work, more decisive and less worried about others disagreeing with my decisions.

And really, really, wishing I had  close friends.
Oh I have plenty of people I know—people who would say they like me, who may even say they admire me. But no one who I really share life with. No one who I chat with on the phone or sit with on my couch, talking in person face to face.
And it's probably my own fault … so little time in my days for such things … things that would feed my heart. In these busy kind of days with Facebook updates and twitter posts as substitutes for intimacy, the art of knowing another and being known in return, is fading, and I'm so sad about that. As Anne of Green Gables would say…I need a bosom friend.
And because of all this wallowing, I wasn't going to link up with Ann and her community this week. And I skipped five-minute-Friday last week too. Thinking I'd just sit alone behind my mask, not really even wanting to write.
And then I spent time with Him, as I do most every day. And like He does each and every time, through the power of His Word, He transforms my wretched wallowing heart and makes me see my sin. I'm stuck staring at my ingratitude and indulgence—my selfish useless thinking. And it is He alone who can make me new…He alone who can take my wishing and dreaming and redirect me to see what He has already given–to see what I actually have, instead of what I think I lack.
And it is in grasping of who He is, who I am in Him, and the giving of thanks back to Him, where the transformation happens.
And so amidst a rough day, I will exalt Him for who He is–and give Him a sacrifice of praise. I will pursue righteousness and He promises to light my way and give me joy…joy that is beyond happiness, beyond circumstances, beyond my wishes and possibilities. Joy that is grounded in the recognition of who He is and what He gives.
And I will come to Jesus amidst the rough days…I will choose Him and I will give thanks, continuing to count the gifts that never end.
Amidst your hard and rough days, may you see the gifts that never end…the ones He never stops giving, and may you find joy, is my prayer.

 Continuing in the counting of One Thousand Gifts {#1098-1112}…
#1098  The beauty of the making-up after the arguing #1099  Time spent all day with my children #1100  A new way to celebrate advent together…Truth in Tinsel #1101  A crescent moon in the dark sky tonight #1102  Sisters in Bloom and the beauty God's weaving in it #1103  A youngest daughter turning four #1104  The surprise we're preparing for her #1105 A hard-working and very talented husband #1106  In-laws who selflessly serve us each and every day #1107  A job I love and a reputation for loving Jesus there #1108  Ann's relevant words, to seek Him when I feel the hunger #1109 Lessons I'm learning in writing #1110  A new car to drive with XM radio…LOVE the Message #1111  Good Morning Girls emails throughout the day, and a chance to SEE them in person this Sunday #1112  And this song, Come to Jesus, that moved me to tears flowing down fast, amidst this rough day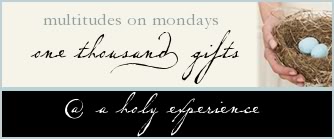 Linking also with Week 4 of Write it Girl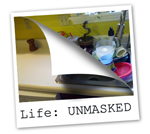 And the free app for counting the gifts…

 {Photo credit: ldhren, Flickr Creative Commons}